If you are a beach fan, a Seychelles bareboat charter is the perfect holiday for you! Many Seychelles beaches are always among those you read about in travel magazines, and they are always at the top of surveys of the world's top beaches.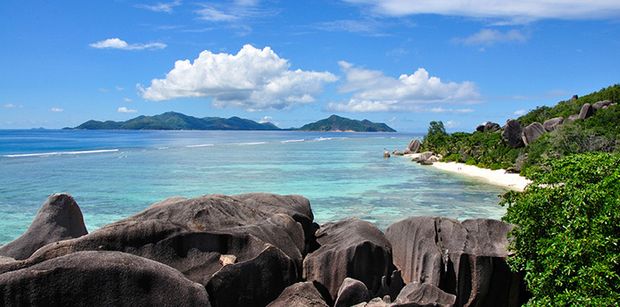 Although the biggest island of the Seychelles, Mahé, has its fair share of beautiful beaches, many people would say that the twin islands of Praslin and La Digue have the best beaches of all.
International flights arrive into Mahé, then you can either pick up your Seychelles charter yacht in Mahé and sail a few hours northeast to Praslin, or you can take a flight or fast ferry to Praslin where you can start your sailing.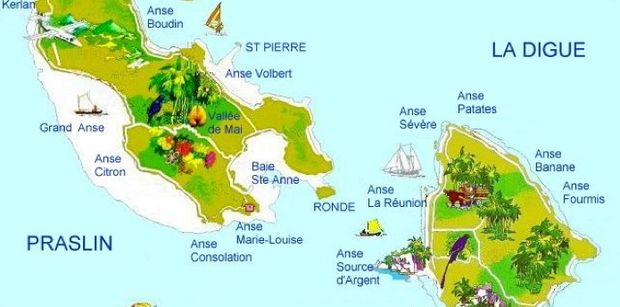 Here are just a few of the amazing beaches to explore on your Seychelles yacht charter holiday.
Anse Source D'Argent, La Digue
Voted many times as one of the best beaches in the world, this beach is definitely one of the most photographed. Located on the west coast of La Digue, the coastline is a set of pink, sandy beaches with giant granite boulders as separation. Surrounded by a coral reef, this makes the beach great for sunbathing and snorkelling.
Anse Lazio, Praslin
Another of the most famous Seychelles beaches, Anse Lazio is located in Bay Chevalier on the northwest coast of Praslin. Huge granite rocks overlook soft white sands, with a gentle slope into clear waters that are perfect for swimming and snorkelling. Also, because of its northwest facing location, this is probably the best place to experience a Seychelles sunset from your charter yacht.
Anse Volbert, Praslin
This is a 2.5 km stretch of pristine white sand on the north coast of Praslin. This is the main beach of Praslin, but it is never very crowded, with the hotels and guest houses discretely hidden among the swaying palm trees. The water here is crystal clear, and perfect for swimming, snorkelling and other water sports.
There are dozens of other fantastic beaches to explore on your Seychelles bareboat charter. Contact Boatbookings now to enquire about a sailing holiday in the Seychelles.