Some of the best vacations are in our own backyard so why not set sail from Key West to Miami and explore the beautiful Florida Keys on KNIGHTS AT SEA.  This great itinerary will let you explore the beautiful Keys along the way.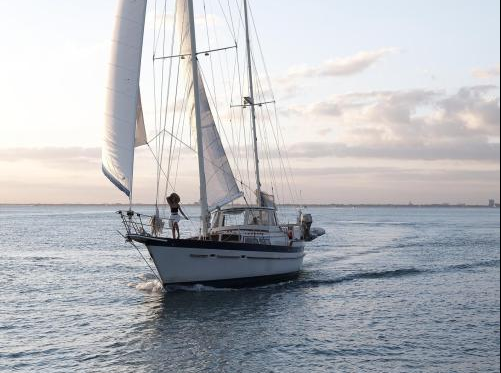 Day one. Arrive in Key West and join the vessel. Take a leisurely cruise around Key West and return to port for the festivities at Mallory square to watch the beautiful sunset and experience the nightlife and live music that abounds from almost every doorway.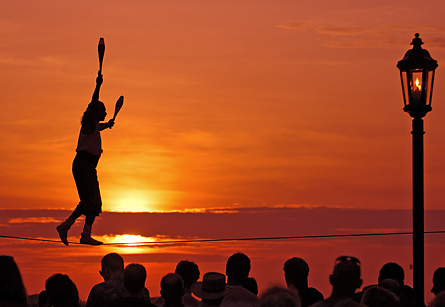 Day two. Depart Key West and set course for Looe Key. Although this is not actually a "Key", it is a fantastic location for snorkeling. It is several miles offshore on the edge of the Gulfstream. The reef ranges from 1 foot to over 100 feet deep and offers crystal clear water and an abundance of tropical marine life including sea turtles, moray eels as well as spectacular coral formations. Then head on to Bahia Honda for the evening.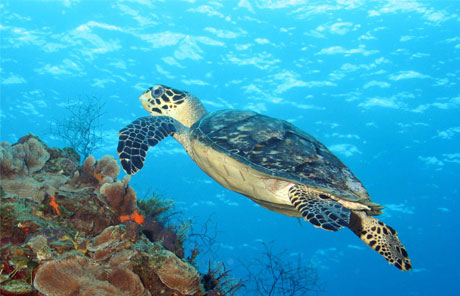 Day three. Bahia Honda has two separate beaches to enjoy, one sheltered and protected on the south side of the island and the other ocean side.  Wander the white sand beach and enjoy a picnic lunch and work on the tan. Or for the more adventurous jump into a kayak and enjoy a paddle stopping periodically to slip into the warm waters. A chase boat will follow with refreshments to keep you hydrated or bring you back to the yacht if you get tired. Visit the Flagler Railway station and learn about the construction and development of the Keys . Set sail for Sombrero key. A large lighthouse is the landmark for this reef. Another great spot for swimming and snorkeling, this shallow reef has a huge range of fish that you can literally feed by hand. Sail on to Marathon for the evening. Marathon has a number of bars and clubs if you want to go ashore or you may just wish to relax on the boat with your favorite beverage and gaze at the stars.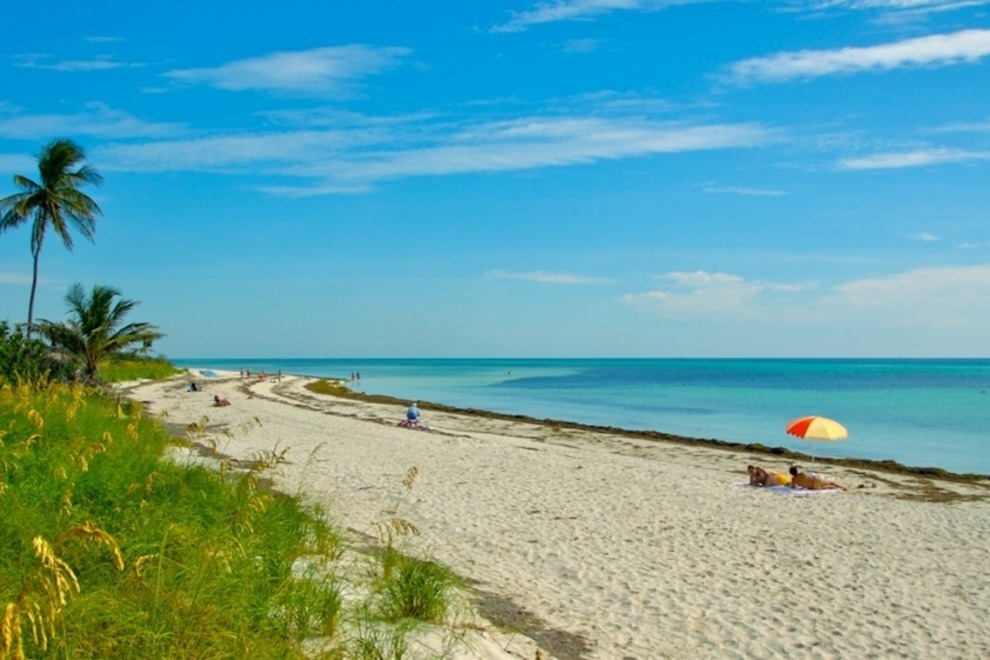 Day four. Make way for Indian key. This small island only accessible by boat was a bustling community in the 1830's – 1840's and was the Dade county political seat for a number of years. It was also the home of Captain John Housman who used the island as the base of a wrecking station which salvaged many ships from Alligator reef located three miles to the east. In 1840, a band of renegade Indians attacked the island and Captain Housman and his crew were forced to flee for their lives. They later returned with armed forces and retook the island. Take a short dinghy ride to Robbie's marina and hand feed the giant Tarpon fish. These fish grow to around 6 feet long and can weigh up to 100 pounds. This area also has a mangrove forest and calm waters perfect for a casual paddle in the kayaks where you can see different species of birds and sometimes even spot a Manatee.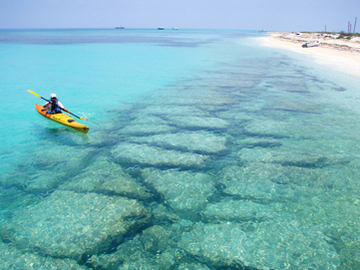 Day five. Sail onwards to  Rodriguez Key. This uninhabited island is located at the southern end of Key Largo and serves as the gateway to John Pennecamp state park. This park has too many dive and snorkeling sites to list but suffice it to say that you can find almost any kind of water activity you can think of here.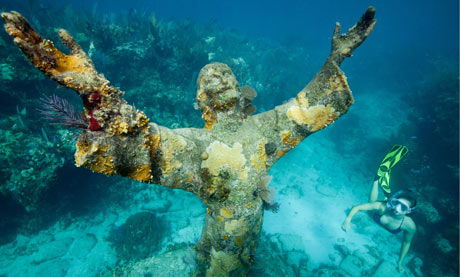 Day six. Head out to the deeper waters of the Atlantic and sail toward Miami while doing some deep sea fishing. Hopefully we will catch a Wahoo or Dolphin (not flipper) and enjoy fresh off the grill in No Name harbour at Key Biscayne.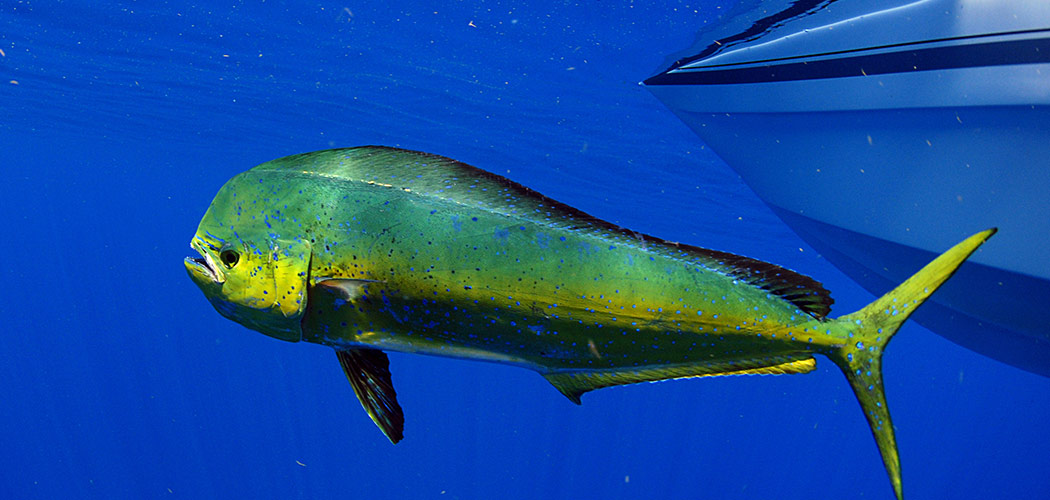 Day seven. Sail through historical Stilltsville and down Biscayne bay To Boca Chita. There is a short hiking trail with two small secluded beaches. If we are there on a week day it is likely that we will be the only people there. This island was once owned by the Honeywell family who built several buildings, a quiet marina basin and a sixty five foot lighthouse, all quarried out of coral stone from the island. After lunch head to Coconut grove and arrive at Dinner Key marina for the conclusion of the cruise. Coconut grove is a quaint but trendy part of Miami and worth a visit . It is also located only seven miles from Miami international airport for that necessary, albeit reluctant return to reality after a fairytale, romantic, adventure cruise through the majestic Florida Keys.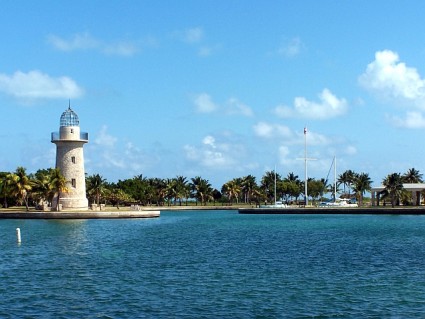 Boatbookings.com can assist you with creating custom itineraries, selecting the perfect yacht and crew for a holiday of a lifetime.  Contact us for your customized yacht proposal today.