The Ionian islands continue to be one of the most popular charter destinations each summer, and if you haven't visited yet, they are well worth a trip.  The Ionian is a group of islands which run from the bottom of the Adriatic to the Peloponnese and are among the greenest in Greece, studded with olive groves.  Made up of twelve small and large islands, Zakynthos, Ithaca, Corfu (Kerkyra), Kefalonia, Lefkada, and Paxi are the large Ionian Islands. The smaller islands include Antipaxi, Erikousa, Mathraki, Othoni, Meganisi and the deserted islets of Strofades south of Zakynthos. With its mild winds, crystal clear waters and predictable weather patterns, the Ionian offers excellent and safe sailing conditions.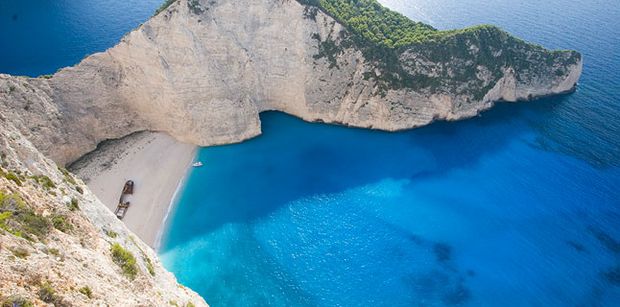 A good choice for this idyllic voyage is the spacious Bareboat Sailing Yacht Sun Odyssey 509, perfect for charters around Corfu for up to ten guests in five cabins. A large selection of sails and an adaptable rig offer a variety of different types of sailing. "The Sun Odyssey 509 combines timeless design, exceptional seaworthiness and unmatched comfort."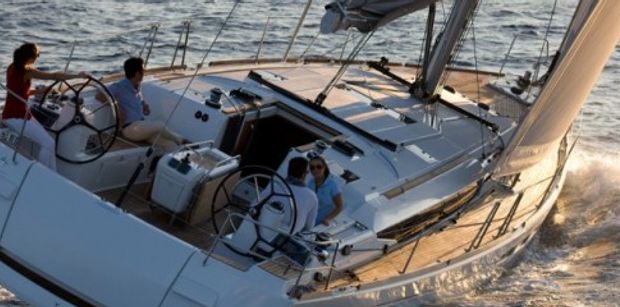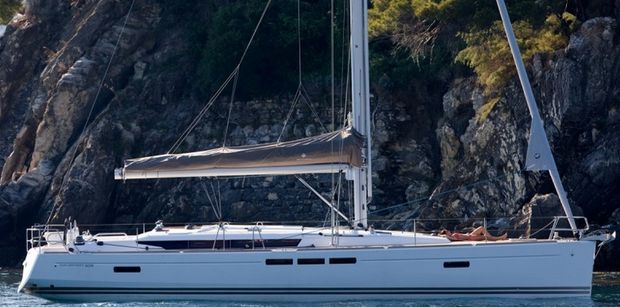 With easy access from the UK and other international airports, Corfu is the perfect starting point for your charter. Board your yacht in Gouvia Marina, which is located about seven kilometres from the town of Corfu and the airport.  With its own swimming pool and authentic restaurants, the marina is the ideal place to relax get into the holiday spirit.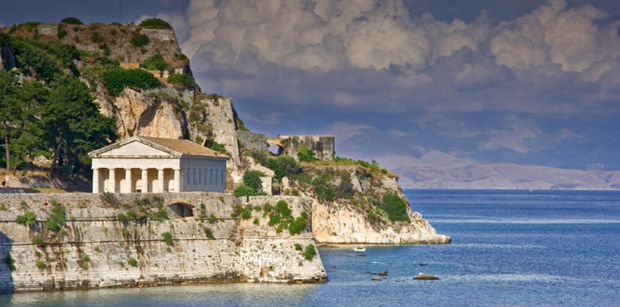 Fourteen kilometres south of Corfu lie the islands of Paxos and Anti Paxos, two of the most enchanting islands in the Ionian. With no airport, these islands are only accessible by boat, thus avoiding the more intrusive tourism which has affected other parts of Greece.  There are three villages where you can moor during your stay.  Gaios, the capital of the island and to the south is the largest town around what is still a working fishing port.  Lakka is situated to the north end of the island, and is the most popular with visiting yachtsmen wanting to stay for a day or so. Loggos is the third option, a charming village harbor fronted by tavernas and small bars.   The island and its villages remain unhurried and offer old fashioned Greek hospitality at its best.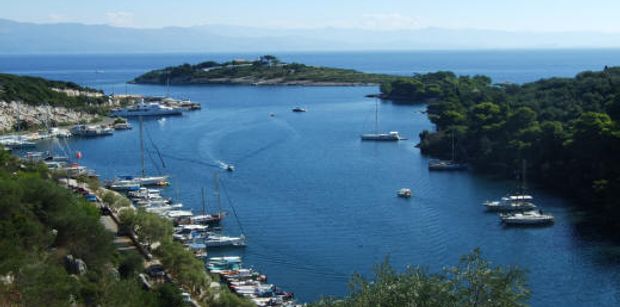 Two kilometers or so south of Paxos is Anti Paxos.  This island is even smaller and is virtually uninhabited.  Instead of olive groves, you will find small vineyards, with local wines being served in the tavernas of both islands.  While you cannot moor overnight on Anti Paxos, it is well worth heading to for a day trip for the beaches alone — white sand and crystal clear blue sea offers amazing swimming and snorkelling.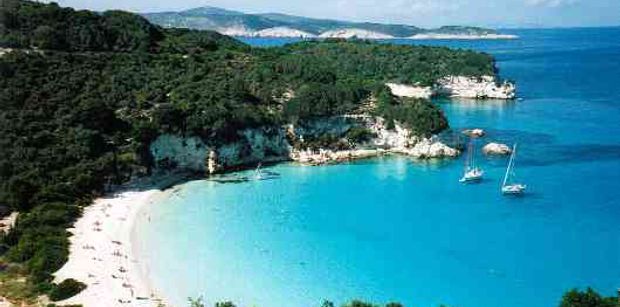 There is plenty of local fare on offer: tzatziki; seafood; pastitsio (pasta baked with minced meat); stuffed tomatoes; moussaka; and of course, the obligatory Greek salad. The Ionian can be visited anytime from April to October when the weather is good and the restaurants are open!
For more information and yachts available, please contact Boatbookings.com today!