Would you think that you'd go to the Caribbean and eat pizza? No? Well think again! Ben, one of our Brokers, is in the British Virgin Islands this week checking out all of the crewed catamarans or your Caribbean yacht charter at the BVI Yacht Show, and was extremely impressed by one of the yachts which wasn't actually part of the show! But we do know that food plays an important part in your charter!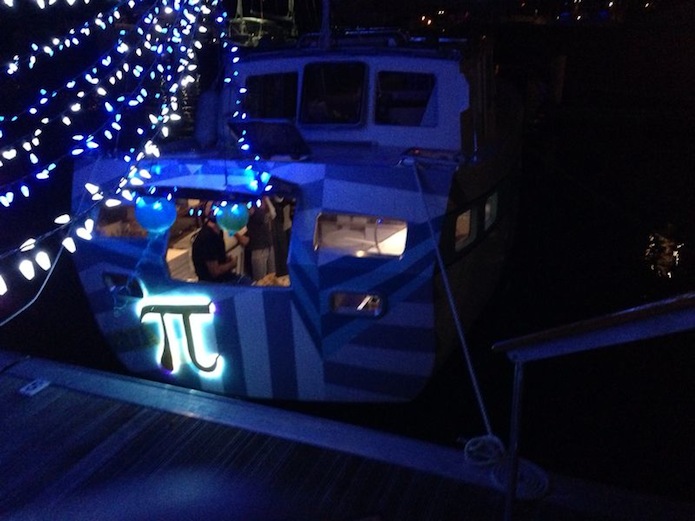 With a big focus on local food this month with the November BVI Food Fete, we've discovered somewhere else you should visit to get a foodie fix; Pizza Pi! The floating takeaway pizzeria is normally based in Christmas Cove, Great St James Island, off the southeastern tip of St Thomas, USVI, but made the trip over to serve up a treat at the boat show. A sailboat with an eye-catching colour scheme and memorable name that serves up New York style pizza. What more could you want?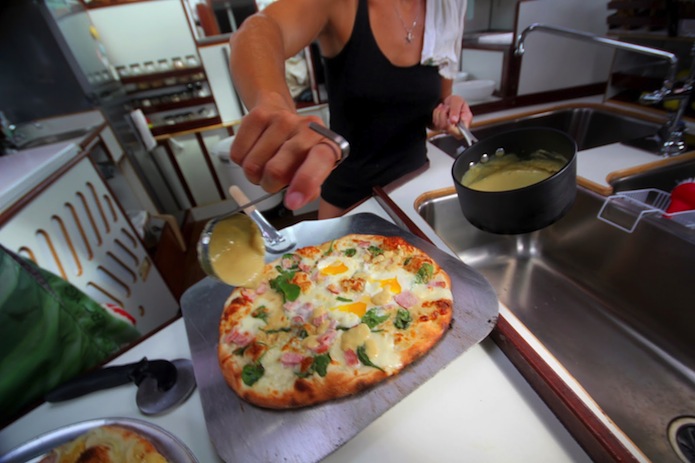 As well as some of the pizzas that they list on the PizzaPi website, Ben said there was also Lobster Mac'n'Cheese pizza and curried shrimp pizza; putting a Caribbean twist on the everyday pizza that we know and love. Plus, to quote Ben "the crust was epic". That's enough to get you to try it surely?! It took two years of building to achieve this completely original custom food boat, and it gives street food from a truck a completely new meaning.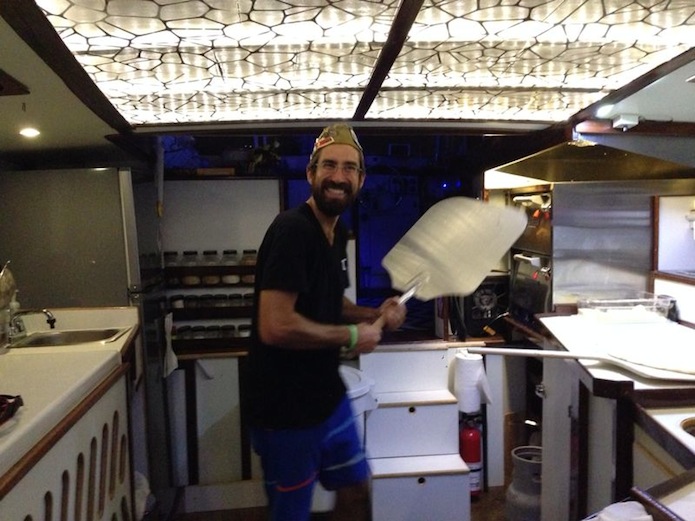 Keep checking our Twitter and Facebook for more like this!