Boatbookings.com expert in South East Asia, Kevin has given us an update on the situation in Thailand, read on to find out why Thailand is still a safe and breathtaking charter destination.
Kevin has lived in South East Asia for 12 years now, and has visited Thailand countless times over the years. Thailand is the country that he never tires of visiting. In particular the great scenery and food, happy, smiling people, nice beaches, good water sports are what makes it a special place. It really does have everything as a holiday destination, both sailing and non-sailing according to Kevin.
In light of recent events Kevin has spoken to many personal friends and Boatbookings suppliers and yacht owners over the last couple of weeks, to try to get a sense of what might happen going forward. Many of those people have lived in Thailand for many years, and have lived there through previous periods of instability.
Kevin points out that a coup or martial law in Thailand, is not the same as it would be in many other countries. It is more like a change of government, and most prople just get on with their daily lives. He notes that you can see a few soldiers on the streets of Bangkok, but in the tourist destinations you would not know anything out of the ordinary was going on.
 From a tourist's perspective, here are a few comments Kevin has received:
Tourism is rarely affected by these types of events. The exception to that was the airport closure in 2010, and no-one believes that will be allowed to happen again.
Government advisory announcements are always excessive. They have to be. Most government advisory notices over the last 6 months have said "don't go to the protest sites", rather than, "don't go to Thailand".
Airports, taxis, hotels, shopping malls, and tourism related services are all operating as normal.
The overnight curfew that was announced 2 weeks ago has been lifted in all sailing destinations, including Phuket, Koh Chang and Pattaya.
Yacht charter guests arriving as normal and sailing as normal.
 In short, come and enjoy Thailand and enquire today!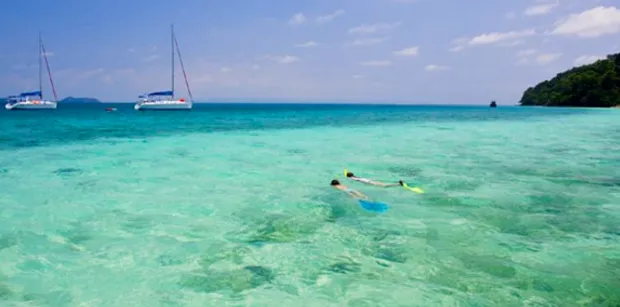 For further reading:
You can see regular updates from the Tourism Authority of Thailand on their website:
An open letter written by highly respected US born entrepreneur in Thailand:
https://phuketwan.com/tourism/open-letter-coup-nobody-wanted-thailand-needed-20444/