Luxury Yacht charter on the Amalfi Coast : one of the worlds most beautiful coastlines, spanning 50 km along the Sorrentine Peninsula. Positano, Amalfi and Salerno provide stunning postcard destinations, with traditional markets, medieval fortresses and crystal clear waters. Although the cities of Venice and Rome are famous for being romantic hotspots, the Amalfi Coast is a popular tourist destination for couples seeking romance.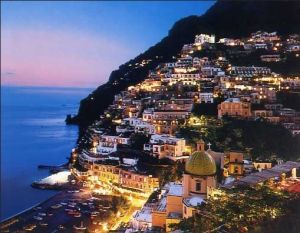 Positano is the jewel in the Amalfi Coasts crown, with elegant boutiques, hotels and restaurants. It is the most expensive and photogenic town on the coasts, but still remains humble to its roots, in terms of architecture and artwork. Similarly, Hiring a yacht on the Amalfi Coast is a very popular tourist hotspot with a fascinating history. The city possesses very few historic buildings in comparison, due to a destructive earthquake in 1343, where most of the old city fell into the sea. Ravello, another iconic landmark was a bohemian centre, with the likes of DH Lawrence and Virginia Woolf having been inspired from its natural beauty. The town enjoys glorious views over Amalfi, with great vistas of the rocky cliffs and deep blue waters of the Tyrrhenian Sea.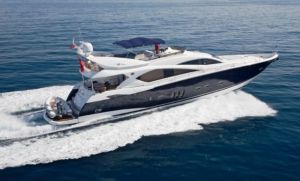 There is no better way to truly enjoy the scenery than from the sea. We offer fantastic daily and weekly yacht charters from these prestigious towns along the Amalfi Coast. One of our favourite luxury yacht day charters is GIGIOLE, a stunning Sunseeker Predator 82. She has a great flybridge, which makes the perfect coastal viewing platform. We would highly recommend a day trip to the majestic island of Capri, with the blue cave [Grotta Azzurra] being a very popular destination of choice.
If you would like to find out more about yacht chartering along the Amalfi Coast, please enquire via our website.
Alternatively, please send an enquiry email to [email protected], where one of our specialised brokers would be delighted to assist you.