Bareboat Charters on the American East Coast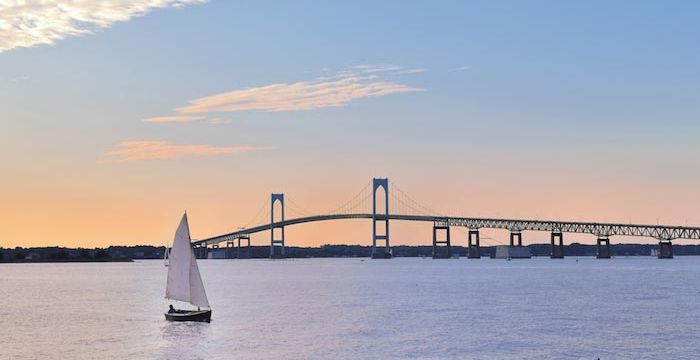 The USA offers an incredible variety of charter opportunities. The destinations on the East Coast range from the opulence of Miami, Ft. Lauderdale and Key West, to the remarkable Chesapeake Bay, along with the charming ports of Newport and Warwick, Rhode Island, as well as the rugged coast of Maine.
Florida
Ft. Lauderdale: Sometimes known as the Venice of America for its extensive system of canals, Ft. Lauderdale is a sailing mecca. The exciting sounds of South Beach are just a day's sail away, and beyond that you will discover the natural beauty of the Florida Keys.
Miami: The Miami base is located at Bayshore Landing Marina on the western shore of Biscayne Bay; within minutes of leaving the slip you can be sailing away to freedom.
Key West: The Florida Keys extend over 125 miles and are often called 'America's Caribbean islands'. Known for their spectacular coral reefs, excellent marina facilities, and quiet anchorages, the Keys make the perfect sailing destination for any charterer. With a tropical climate tempered by ocean breezes, this is a 'year-round' sailing destination.
Chesapeake Bay
Annapolis: Charters begin from the historic town of Annapolis, the capital of Maryland. The Chesapeake Bay is the world's largest estuary and offers over 5000 miles of protected coastline, and therefore an incredible diversity of cruising potential. With predictable winds and protected harbors within easy reach of almost every corner of the Bay, this is a sailor's dream. The cruising season starts in early April and runs into November. Whether it is a short getaway or an extended cruise, Chesapeake Bay has something for everyone.
Chesapeake Bay Sailing Itinerary
New England
Rhode Island: Start your charter from either Warwick or Newport, Rhode Island and cruise east to visit Cuttyhunk, Martha's Vineyard, Nantucket or the countless picturesque anchorages among the famous Elizabeth Islands. Alternatively, head west to the likes of Fischer Island, Block Island, Shelter Island, and Montauk.
Maine: With its quintessential beach communities, white sand beaches, lighthouses, beachfront cottages and lobster shacks, Maine is a place to visit year after year. Begin your charter from Northeast Harbor Yard & Marina, which offers easy access to the legendary attractions of the Acadia National Park.
New England Bareboat Sailing Itinerary
---
These are just some of the boats available on the East Coast. For a quote tailored to your needs, contact us here.
Other Articles of Interest
Charter destinations