Top South Pacific Charter Yachts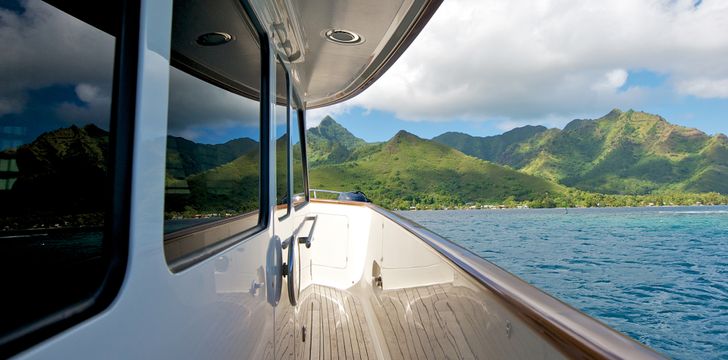 The South Pacific is home to some of the most serene sailing destinations for a luxury yacht charter. Hundreds of islands pepper the waters between the South Pacific countries waiting to be explored. If you have already traced the Caribbean, then Tahiti, Fiji and New Caledonia are naturally the next destinations for a beautiful sailing holiday charter, with balmy easterly trade winds.
All islands have their ancient history, unique character, lifestyle and special culture, not to mention they are vastly geologically different from one another, offering you the chance to discover volcanic mountain peaks, tropical rainforests, sandy atolls, azure lagoons and vibrant coral gardens - and it is possible to experience all on the same luxury yacht charter holiday.
If you desire access to some of the most serene aquatic life in the world, stunning scenery, delightful cuisine and lovely locals, the South Pacific islands will tick all your boxes. Whether you chose to charter these waters for a birthday celebration, for some romantic escapism with your other half, or for a long-overdue family reunion, a range of world-class activities, including scuba diving, game fishing and surfing you will not be without somethinng to do.
Other Articles of Interest
Charter destinations