We started Day 5 by going back to the Fish River for another swim with the fish, and then some more snorkeling and kayaking. A nice lazy morning just enjoying the beauty of the area.
Our charter was scheduled for two meals ashore, so we were excited to have reservations for lunch at the Pearl La Taha'a resort, just a short tender ride from our boat.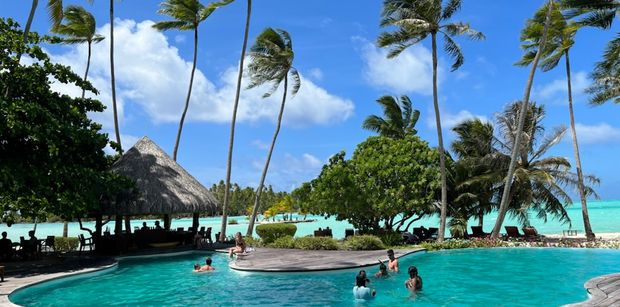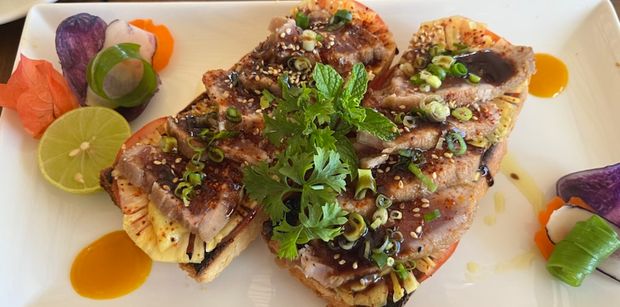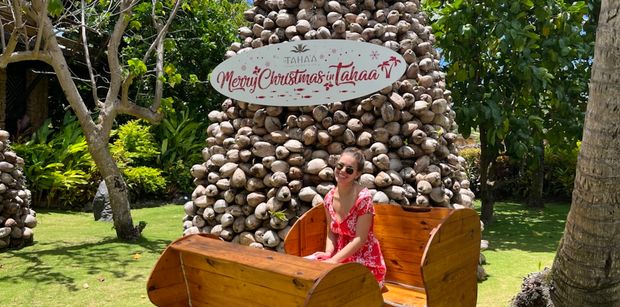 La Taha'a Pearl is a beautiful Relais and Chateau resort, and the food didn't disappoint! It was also decked out in full Christmas decorations, Tahiti style!
After lunch, our captain picked us up and we proceeded to take a sailing cruise around the island.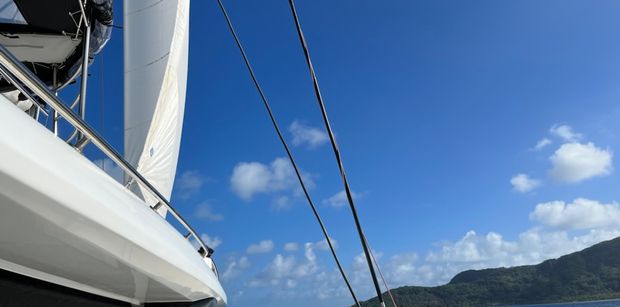 We anchored on the east side of the island, near the Vanilla farm we would be visiting the next day.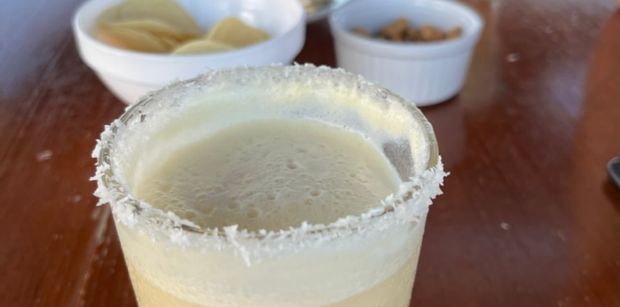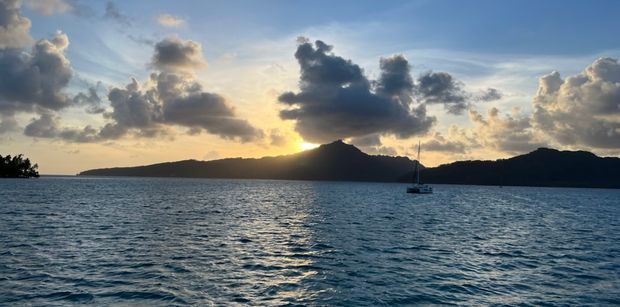 It never gets old – a gorgeous sunset over Taha'a and sundowner drinks, this time pina coladas. A nice steak dinner, but the day was not over! After dinner, under our boat appeared numerous rays and sharks, no doubt wishing they had the steaks we'd just finished!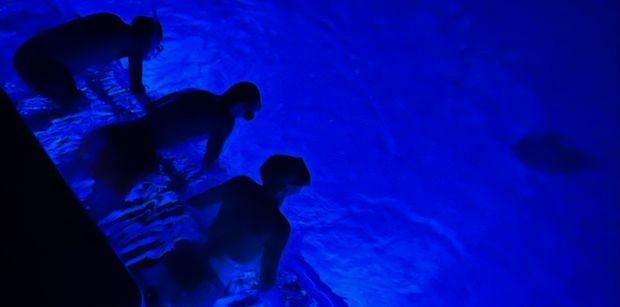 A great end to another amazing day in Tahiti.
Read more about Tahiti Yacht Charters.
Tomorrow – Christmas Eve in Bora Bora.