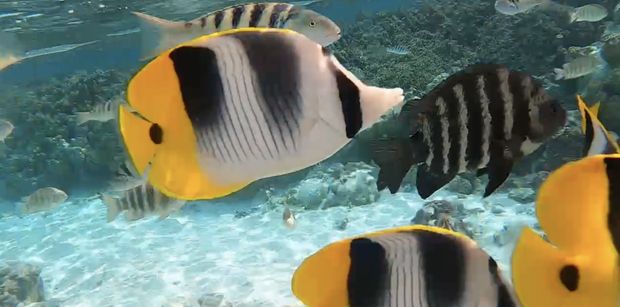 Today had two true treats, both unexpected: a visit to a real Tahitian pearl farm, and a swim in a coral garden that was chock full of the most glorious fish imaginable. But first things first.
Clara prepared a nice breakfast of fruit, yogurt, and avocado toast, and we took a stroll through the village of Uturoa. It is a small town, but there are plenty of shops for bathing suits, sunglasses, etc., and a large Champion grocery store. There are also numerous medical clinics if you need them for any reason.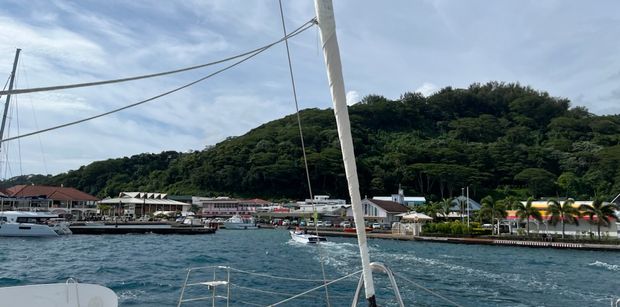 After walking around town and buying some Champagne for our impending Christmas Dinner (today was December 23rd), we headed north to the small, beautiful, and largely unspoiled island of Taha'a, just a short sail north as both Raiatea and Taha'a are on the same atoll.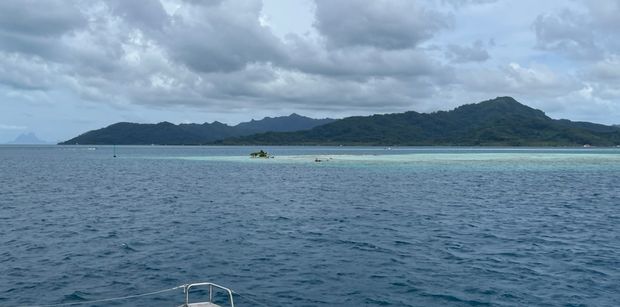 We headed straight to the Champon Pearl farm, on the south tip of the island. We originally thought it would be a bit "touristy", especially for three college kids, but it was anything but. It was educational, and everyone was fascinated by the process and professionalism of the family business.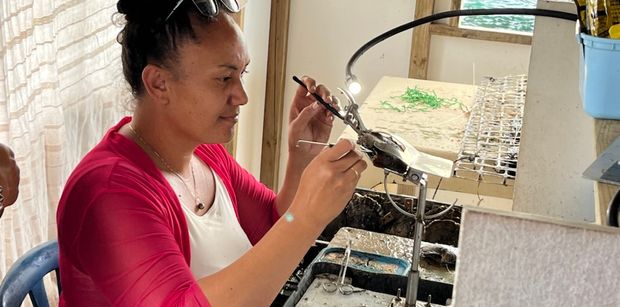 We were shown the entire process of creating pearls. Above you can see a member of the family inserting pieces of shell and a little ball into the oyster so that it creates a pearl.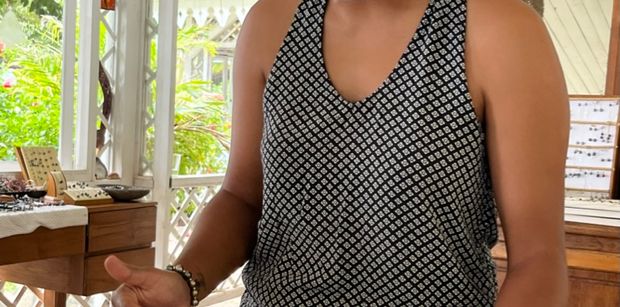 After we experienced the process, we were brought into their home to learn about the different grades and types of Tahitian pearls. Note, Tahitian pearls are "black pearls" as opposed to the more common white pearls from Japan. They come in multiple shades and levels of brightness and can be really beautiful. Warning, you will come away with at least one pearl purchase.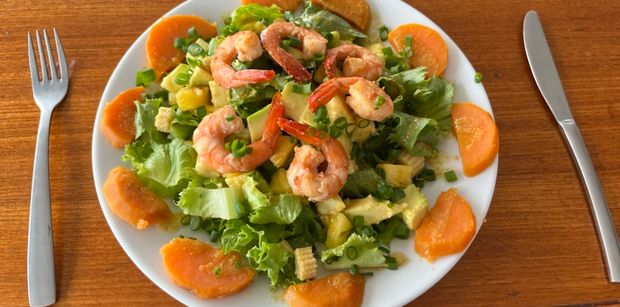 Back on the boat, we had a fantastic shrimp and avocado salad lunch, and then headed up to our anchorage for the night, on the northwest side of the island.
Jerome took us by tender to a coral garden which we named the "fish river" because there is a constant flow of water through the coral reef that is full of some of the most amazingly colorful tropical fish imaginable. You walk across the island for about 100 meters, jump in with your mask and snorkel, and are literally pulled by the current through the coral with fish surrounding you. We were literally blown away. Here are some photos.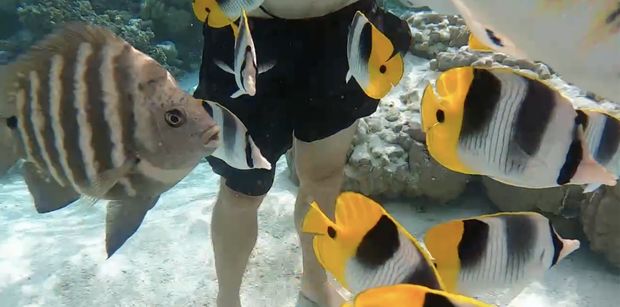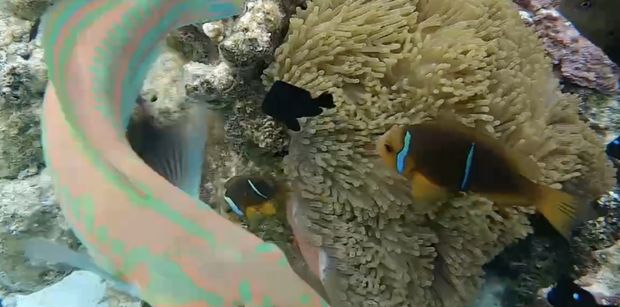 We could have watched the fish for hours, but we needed ultimately to return to the boat for mojitos and another fantastic dinner – this time a chicken coconut curry pasta dish topped off with a chocolate banana sundae.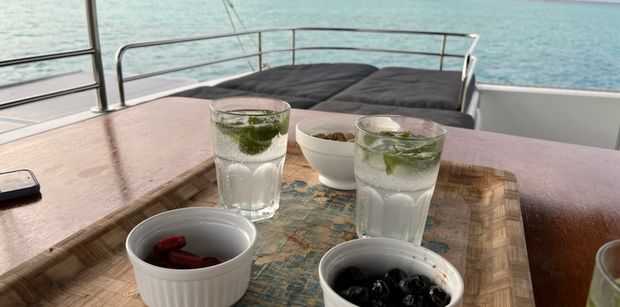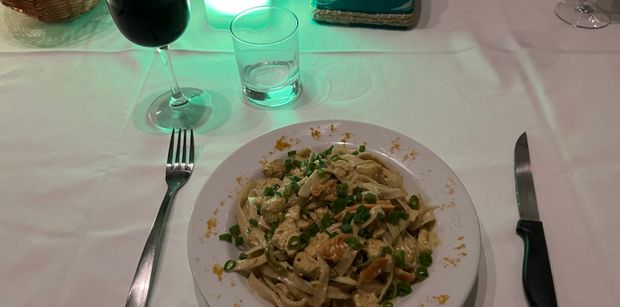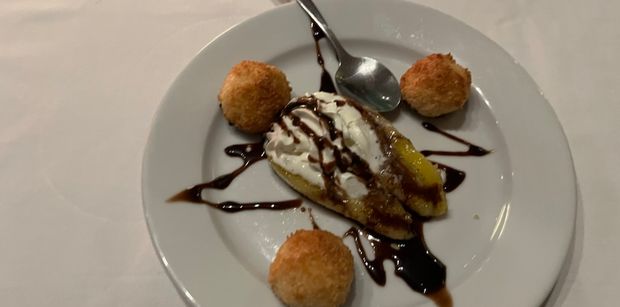 This entire day was memorable – we were wondering how it could get any better (but we hadn't even been to Bora Bora yet!)
Read more in our Tahiti Yacht Charter Guide.
Tomorrow – lunch ashore at a Relais and Chateau restaurant, and swimming with rays and sharks.