A rise of veganism worldwide has meant that there is more demand than ever for chefs that can cater to a vegan diet. A vegan diet involves cutting out animal products like meat, fish, dairy and eggs and in Great Britain in 2016, there are estimated to be around 540,000 vegans. Therefore, we have found our favourite yachts with chefs that can cater to vegan clients in the Bahamas, the Amalfi Coast, the French Riviera and Greece.
NITSA
NITSA is based in Fort Lauderdale and available to charter in the Bahamas. Chef Katie grew up baking long before she learned to cook. Over the years she's been able to study a wide variety of cuisines, including time in Florence, Italy and has developed an appreciation for myriad styles and flavour palates. At the same time, she's seen the effects (good and bad) of how food & nutrition relate to the quality of life—personally, professionally, and medically. It encouraged her to leave New York City after a decade in the book publishing industry to study with renowned vegan chef, Alexx Guevara, at his culinary center at The Ranch at Live Oak in Malibu, California.
From there, she worked with Chef Alexx at Sanctuary Treatment Center, where she co-directed the nutritional and culinary program at this boutique women's residential rehabilitation, including teaching classes, where the focus was on restoring clients' dietary and nutritional health alongside their own recovery. Currently, Katie directs the culinary program for GroundSea Fitness, a yoga & wellness retreat held several times each year in the Berkshire Mountains, where she creates and executes this ovo-vegetarian program, including the addition of tonics, house-made teas and elixirs, and locally-sourced bone broths.
SOLO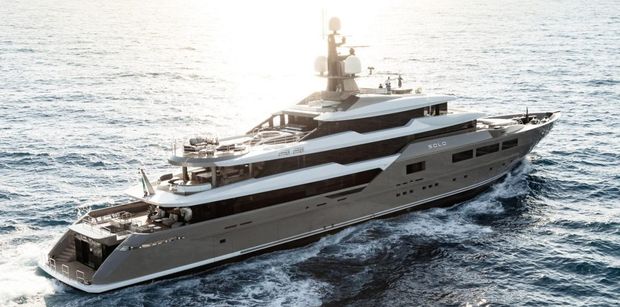 Based in Genoa in summer and Antigua in winter, SOLO Chef Gionata was born in Italy and has been a Chef for 25 years, working for many VIPs in some of the best restaurants in the world. He received a Michelin star and have been reviewed in the best gourmet guides. As a superyacht Chef, he believes that the cuisine served is not only a showpiece but nutrition as well.
His passion for food varies from creating the perfect roast dinner to a 7-courses degustation menu to show a whole range of different cooking techniques and products. He also specialises in vegan, vegetarian and low-calorie diets. He is also up to date with all the latest cooking techniques, methods & equipment so that he can keep up with the best and latest restaurants. Cooking demonstrations with the guests either at the table or in the kitchen are also a special touch he likes to offer the charter guests.
MINOU
Marco is a native of Sardinia and after graduating from the Italian Chef Academy, he began working on the Costa Smeralda. His passion and curiosity led him to enrol in masterclasses of vegan and vegetarian cooking, bakery and pastry-making and gather a growing following. Marco has also taught classes of Italian and Sardinian cooking. To this day he is often invited to cook private dinners abroad.