In October, the Boatbookings London team visited Croatia to evaluate the Bali 4.5 and to discover and test out new itineraries and anchorages.
If you are anything like the Boatbookings brokerage team and love your food – here are some food ideas for you! Follow our provisioning list so you won't be disappointed with your lunches!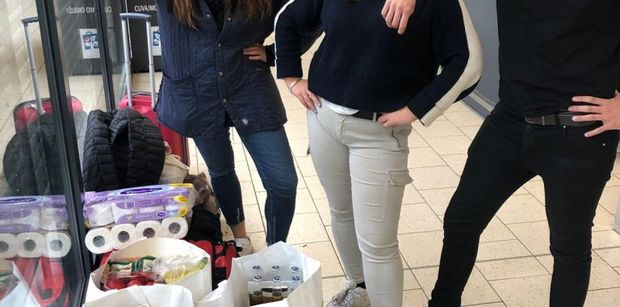 TIPS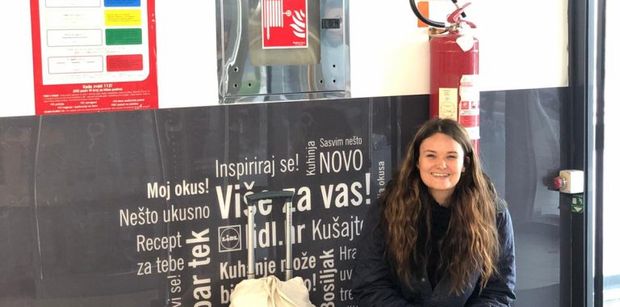 – Be prepared and write a list! Don't go in blind. Plan what you will need. There's nothing worse than preparing lunch and forgetting that you didn't buy salt….like we did!
– Delegate someone to sit with the bags while others go off to get the food…leave all the water with the bags so that you don't exhaust yourself!
– Vegetarian lunches are great while cruising. Have your locally sourced protein for dinner.
– Find out exactly what will be on the yacht prior to writing your list!
Provisioning list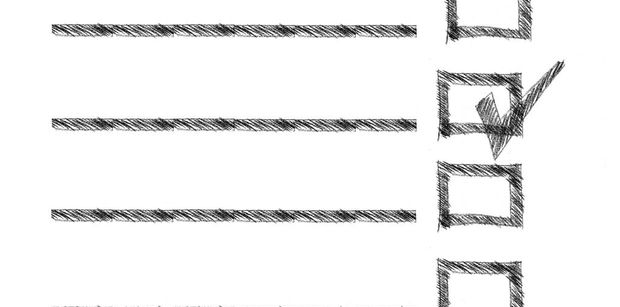 Whether provisioning for the Amalfi Coast, or exploring the cays in the Exumas, provisioning for a week's charter may seem daunting, but do not to threat! This can be a fun exercise when you know what you are going in to get!

Be organized, planned and get excited for all the fantastic cooking you will be doing!
Fresh Food:
– 10 tomatoes
– Box of salad
– Garlic bulbs
– Carrots
– Courgette
– Lemons
– Bananas
– Honey Pomalloe
– Mushrooms
– Peaches
– Shallots
– Red / yellow / green pepper
– Cucumber
– 30 eggs
– Chilies
– Mangos
– Raspberries

Dried foods:
– Bag of Almonds
– Bag of pistachios
– 2 x Tortellini
– 2 x Gnocci

Dairy:
– 2 x mozzarella balls
– 1 ricotta pot
– Feta bar
– Milk
– 2 x Camembert
– Natural Yoghart
– Butter

Misc:
– Balsamic vinegar
– Salt and Pepper
– Olive Oil
– Ketchup
– Coco-Cola
– Bitter lemon
– Tonic water
– 2 bags of crisps
– 2 x Hommous
– Nutella
– Pesto
– Coffee
– Tea
Breakfast: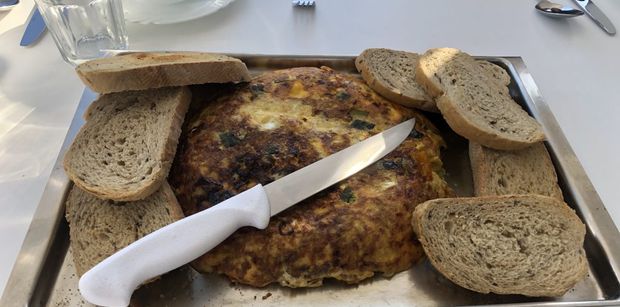 Olive oil
3 shallots 
1 diced red pepper 
1 diced yellow pepper 
1 diced courgette
Salt and pepper
Crumbled feta
Crack of black pepper
8 eggs and a knob of butter 
Breakfast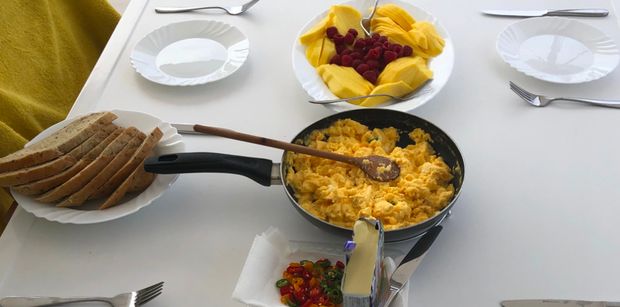 Butter
12 eggs
Hot chilies
Fresh bread
A Spoon of ricotta with the eggs
Mango
Raspberries
Lunch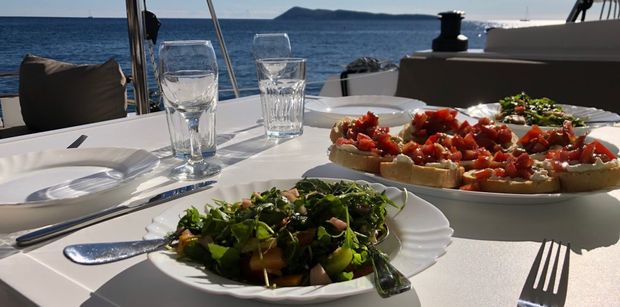 Olive Oil
2 shallots
4 balsamic glazed tomatoes
1 diced yellow pepper
4 tablespoons of ricotta
Salt and pepper
Rocket
Pesto for drizzling
A crack of black pepper
Lunch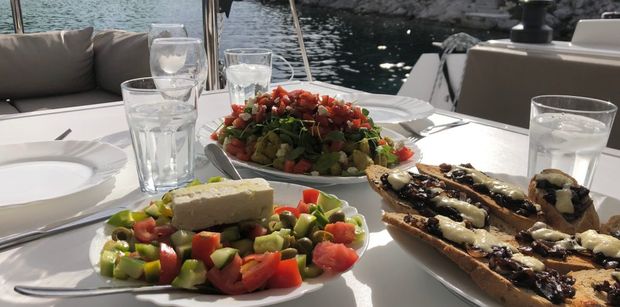 Olive Oil – everything
Half a loaf of toasted bread – bruschetta
4 balsamic glazed shallots – bruschetta
Mozerella – bruchetta
3 tomatoes – salad
1 diced green pepper – salad
Half a cucumber – salad
crumbled feta – Gnocchi
Salt and pepper – everything
Rocket – Salad and Gnocchi
Pesto for the Gnocchi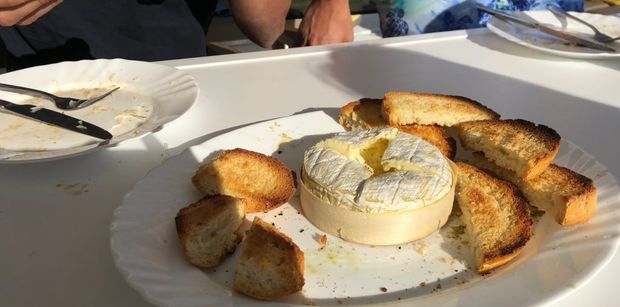 Eating fresh food on the back of a yacht in a pretty anchorage for lunch is possibiliy one of the best things you can do in life. Food always brings family and friends together, its a great time to talk about the morning's sail and discuss the options over the next following days. The best way to view a country is from its coastline, speak to one of our team members today about chartering.