With the terrible misfortune, it seems fitting that we have a yacht called SILVER LINING. Berthed in the Exumas, she is an excellent alternative to chartering in the Abacos.
The stunning SILVER LINING is still available for Thanksgiving in Nassau to cruise the Exumas. Although Hurricane Dorian caused devastation in the Northern Islands of the Bahamas, there are still hundreds of untouched islands in the Cays. The Exumas is a 100 mile stretch of stunning coastline and turquoise waters where you can enjoy beautiful anchorages and wonderful fresh food.
Must see
The Tropic of Cancer beach, also known as Pelican beach is a must-see on Little Exuma. The sand is blindingly white, not just lightly coloured as many 'white beaches' are described. The sand itself radiates the sunlight that bathes it to create a blaze of light unique to this beach. If ever there was a picture postcard, then this beach truly is it: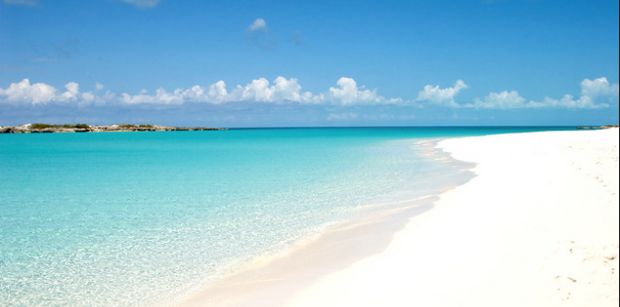 Swimming Pigs!
Big Major's Cay is home to the mystifying swimming pigs! It is widely believed that the reason the pigs swim in this area is down to their intelligence. Pigs are extremely intelligent, and they know tourists will come and feed them, hence why they will always swim out to you!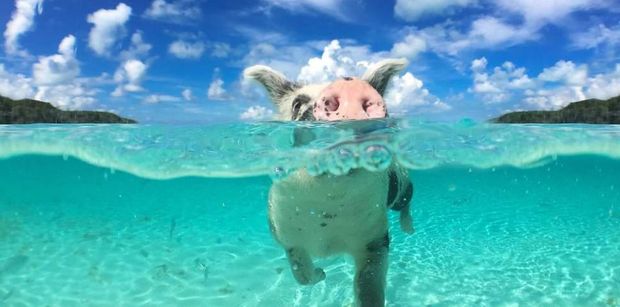 Stocking Island amongst other islands in the Exumas is home to Stromatolites, the oldest known macro-fossils on earth. They hold the biological activity of thousands of years.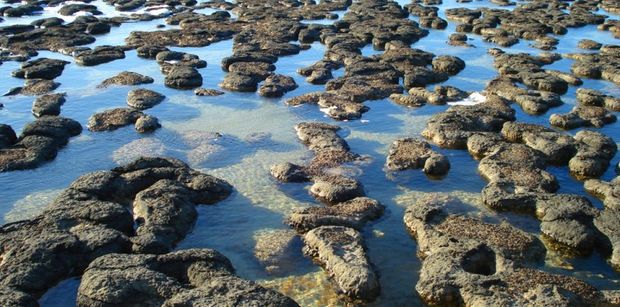 Wildlife and nature
If you are a lover of marine life and nesting sea birds, then Moria Harbour Cay National Park is a must-see. Sand dunes, beaches, mangroves and seagrass all located between Great and Little Exuma. This area covers 13,440 acres!
The Yacht!
SILVER LINING is the perfect yacht to take you around the Bahamian paradise with a great crew on board, Captain Peter and chef/stewardess Ginny are a highly proactive team who are keen to ensure a memorable experience for their clients.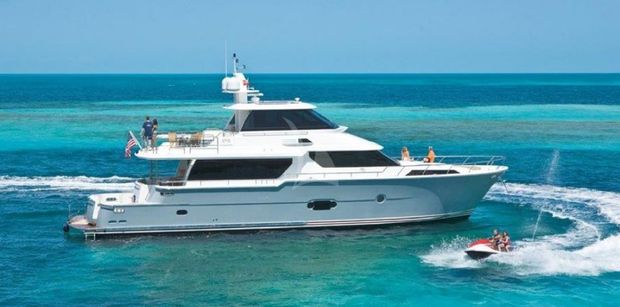 She offers 3 ensuite cabins, perfect for a family or group of friends. A well presented enclosed flybridge with a large dining table. The cockpit has easy access to the sea for fishing and swimming. Huge sunbathing area on the bow.
BBQ grill to cook the catch of the day! A great selection of water toys including wave runner, wakeboard, skis, SUP, airhead inflatable tube, 2 floating islands, snorkelling gear, fishing gear and beach set up with chairs. For an additional cost, clients can hire the 36ft Aquila power cat which also comes with a crew member giving a higher level of service on board.
Get on contact with us today to see how you can enjoy SILVER LINING on your Thanksgiving holiday.