The French Riviera is without doubt one of the best places in the world to taste outstanding gourmet cuisine. Home to world renowned dishes such as bouillabaisse, ratatouille and salad niçoise, the region is abundant with fresh ingredients from the land and sea, meaning everything is made from local ingredients and freshly prepared to the highest standards.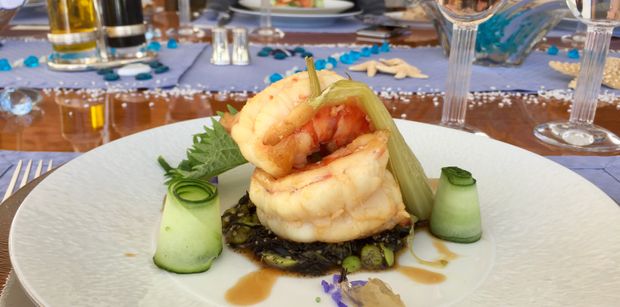 The love and passion the French have for fresh produce and perfectly matched flavour combinations shines through when walking the streets of Cannes, Nice and Monaco where you can look into all of the lively bistros and restaurants. This buzz and excitement about food is definitely followed through onto the stunning yachts that line the shores of these luxurious seaside towns.
One of the most exciting aspects of a luxury yacht charter in the French Riviera is the outstanding cookery that takes place on board, from classic seafood platters to internationally inspired fusion dishes, you will be sure to taste some unforgettable flavours that will tempt you to come back year after year!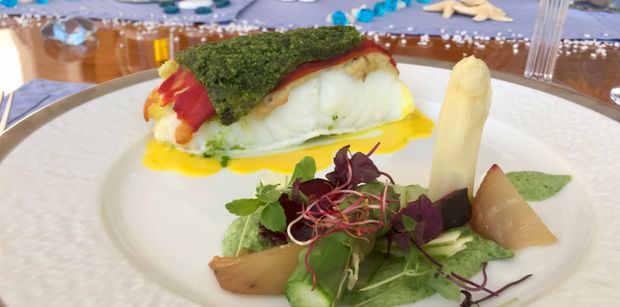 The professionally trained chefs on board our luxury charter yachts will personalise their tried and tested menus to your specific needs, whether that is catering to a special diet or allergies and intolerances – ensuring you have a stress-free and indulgent charter experience.
Our brokers get invited on board the yachts to sample first-hand the quality of the food, meaning we are able to recommend the very best yachts to our clients, and advise you on which yacht will be suited to your individual preferences.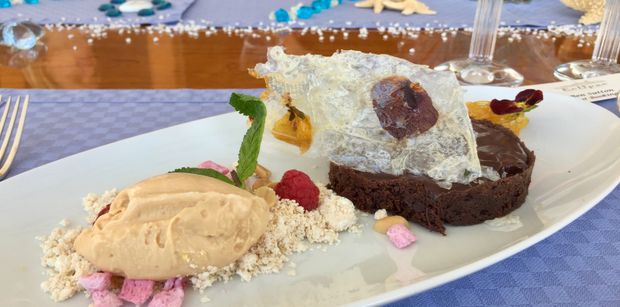 If you are interested in chartering a yacht in the French Riviera, and tasting the tantalising flavours that will leave you wanting more, contact us today so we can start planning your luxury yacht charter in the South of France.