Rolls Royce continue to be leaders in luxury, by offering students a chance to get involved by creating mesmerising videos, and latching onto the virtual reality trend. The exclusive company also have done an unusual collaboration which gives them an edge people would not have expected! Cartier create a mesmerising display, featuring gold and an elevated car…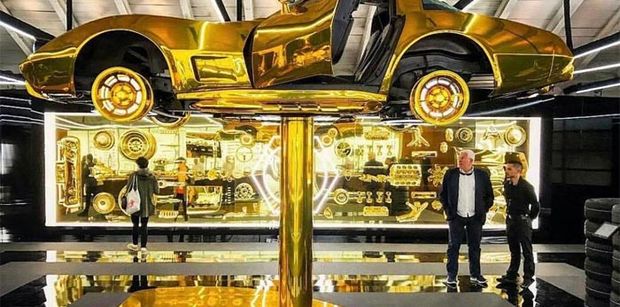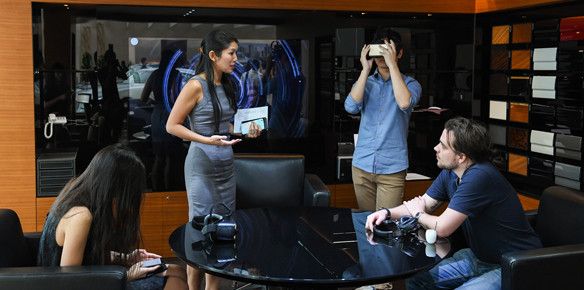 Rolls Royce have offered students an iconic experience, by inviting them to a virtual reality situation. The lucky students got to view and experience an immersive video, which showed them how the bespoke service plays out. In this era of digital disruption, virtual reality is becoming ever more prominent as customers expect more, and want to experience the product or service before buying it. By collaborating with the smartest university students, this enables the company to  produce a creative and unique video, which taps into the relevant market. Buying a car is a high involvement decision, and test drives are an essential yet are a time costly exercise. Therefore, virtual reality provides an opportunity for customers to get a feel for the drive without having to take the car for a spin!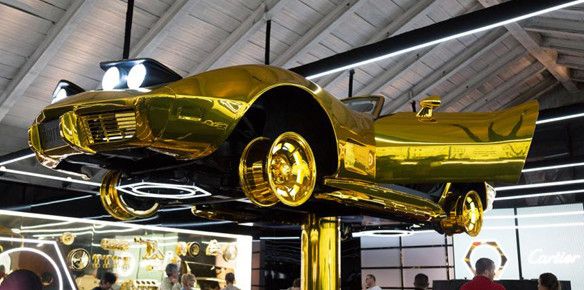 Carter, the luxurious and exclusive jewellery company has created a stunning centrepiece in Milan. The eye-catching display is a Corvette car, elevated above the ground, with neon LED lighting, as well as a gold "spill" oozing onto the floor beside gold-encased nuts and bolts. Carter was found by Louis-Francoic Cartier and is now one of the most renowned and memorable brands in the world. The company has a long history of sales to royalty and celebrities. King Edward VII of England referred to Cartier as "the jeweller of kings and the king of jewellers".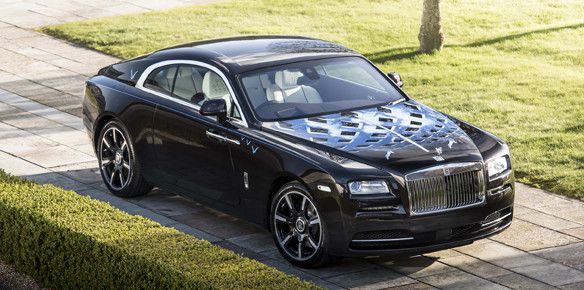 Rolls Royce come up again in this week's luxury blog, as the infamous car manufacturer have collaborated with a rock 'n' roll brand, much to everyone's surprise! Rolls Royce are a brand of authenticity, heritage and class, so the carmakers have partners with British rock legends such and Dame Shirley and Ronnie Wood who they believe will accentuate this image. The aforementioned celebrities were invited to the heart of Rolls-Royce, where they teamed up with Rolls-Royce's design experts to create personal expressions of their music heritage. Picture roaring along the Amalfi coast listening to these rock legends, with the sun spilling through and creating a warm yet vibrant vibe for the journey.
Get in touch for a luxury twist to your holiday, by chartering a yacht!