While planning your yacht charter St. Martin be sure to include Loterie Farm especially if you love to be outdoors connecting with nature or maybe you're a daredevil that loves extreme sports.  This secret hideaway is nestled in the hillside of the Pic Paradis on the French side of St. Martin where you can wine and dine, climb, hike and even glide over the treetop canopy on a zip-line.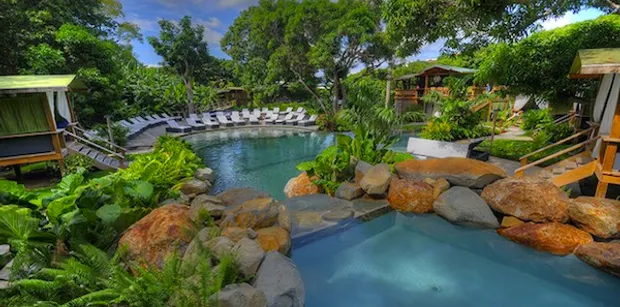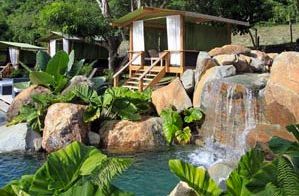 One of the favorite spots here is L'eaulounge, a private cabana enclave that features a natural spring fed swimming pool and jacuzzi, and is the perfect place to chill and relax.  Each cabana can accommodate up to 10 guests for the day comfortably and for VIP's they have a pool-side VIP cabana which has a private deck.  Take it one step further for the VVIP, they will accommodate you in the larger VIP cabana situated on the top of the l'eaulounge area with a larger private deck, a pool temperature jacuzzi and a hot jacuzzi.  With each cabana rental, you get a bottle of Laurent Perrier champagne, a towel and discounts on their other activities.  They also have a full bar with a specialty cocktail menu and scrumptious food menu of salads, sandwiches, custom made burgers and much more…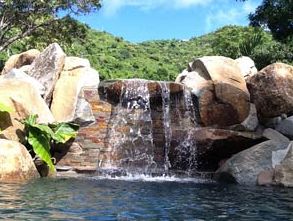 Before relaxing for the day and indulging on a refreshing cocktail and scrumptious lunch you might want to work up an appetite and enjoy the beautiful tropical forest with a hike on your own or take a guided tour.  The guided tour is about 2 hours long and takes hikers about 1400 feet about sea level. Your tour guide informs the hikers of the different fauna as well as the history of Loterie Farm and how that ties into the rest of the islands and also the Caribbean.

Boatbookings can assist you with creating custom itineraries, selecting the perfect yacht and crew for a holiday of a lifetime. Contact us for your personalized yacht proposal today!