This edition of the Boatbookings Super Yacht of the Week fuses the very best that the Mediterranean has to offer; striking Italian design and performance meets the ultimate summer holiday in one of our favourite destinations, Greece! GEOSAND is a brilliant Baglietto 42m luxury motor yacht, ideal for your next Athens yacht charter around the majestic Greek islands.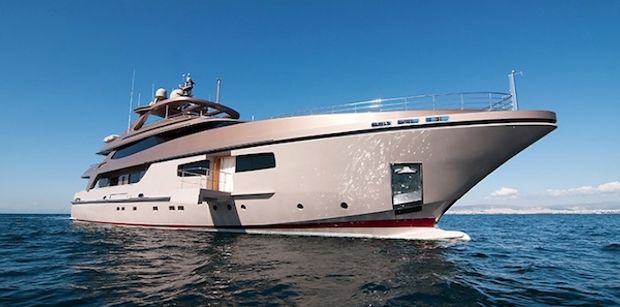 Greek hospitality is just one reason why we love summer holidays around the majestic Cyclades Islands, not to mention the spectacular scenery. Therefore when we recommend the very best luxury motor yachts for your charter, we always suggest the yachts with the very best crews and exemplary entertaining areas so that you can make the most of your time onboard.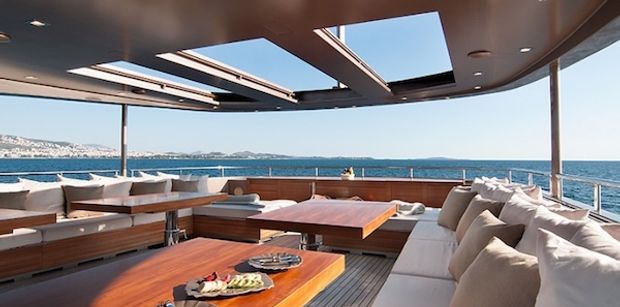 GEOSAND offers well balanced al fresco dining spaces, lounging, seating and sunbathing areas, crowned with the raised central Jacuzzi, ensuring that your views are not obstructed from anyone! Whether you are anchored off Paros enjoying the striking whitewashed homes or partying on hedonistic Mykonos, GEOSAND is the best way to get there in speed and style!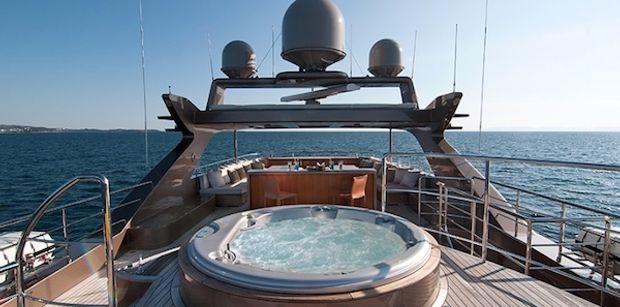 GEOSAND's harmonious design is perfectly suited for the natural beauty of Greece; it is too stunning to cover up so the drop down balconies are a must-have feature to ensure that you are at one with your surroundings.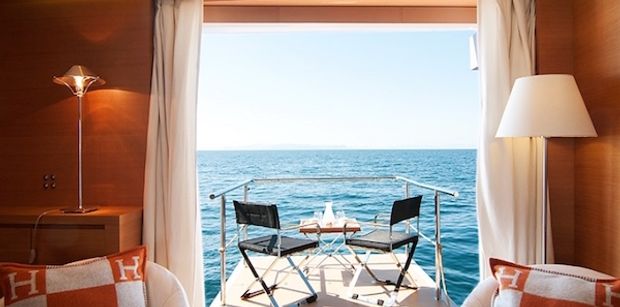 On your yacht charter Greece, your crew will show you the finest gastronomy, history, sightseeing and much much more! GEOSAND will comfortable accommodate your group of up to 12 guests in 6 state-of-the-art cabins, comprising four doubles and two twins. Each stateroom is meticulously appointed with the finest textures, materials and ornaments, creating Zen like spaces throughout.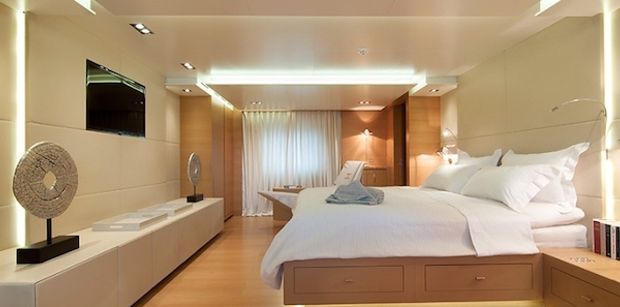 The Christmas break is well suited to getting together with friends and family and planning what to do in 2016. GEOSAND will be a firm charter favourite and so will Greece, so contact the Boatbookings Team this January to organise a holiday like no other!