This beautiful 123′ Palmer Johnson is still available for a holiday booking before December 28th in the beautiful Bahamas at a special holiday rate of $70,000.00 per week plus no delivery fee to the Bahamas!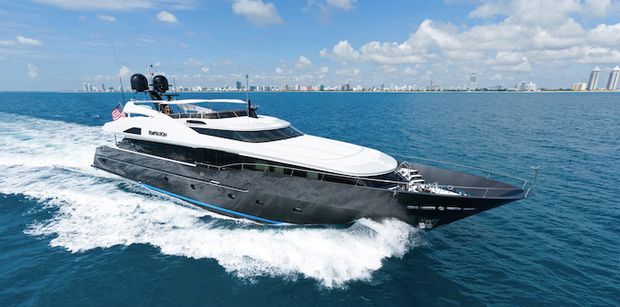 It's not too late to book your Bahamas Charter holiday and escape to those beautiful turquoise waters with your loved ones on M/Y TEMPTATION!  She recently updated her interior and looks amazing!  Captain Brandon Washington and his fantastic crew are ready to welcome you onboard to celebrate your holiday in Bahamian style.  Chef Terry Gatewood is one of the best in the industry and he is ready to tantalize your taste buds with his amazing culinary creations.  Here is a sampling of some of his magnificent dishes…
Start with Blue Corn Crusted Shrimp with tomato Black beans and guacamole:
Or Studded Tuna with red wine vinegarette and crispy potatoes: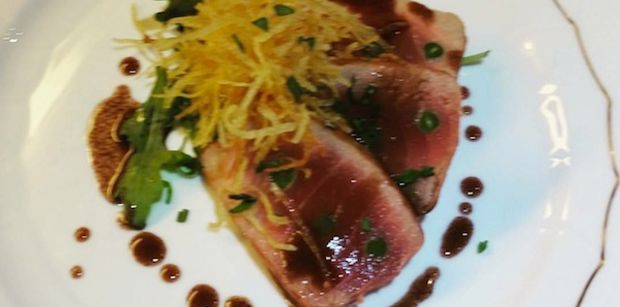 For your main entree
Bacon wrapped Wahoo with Shrimp Risotto: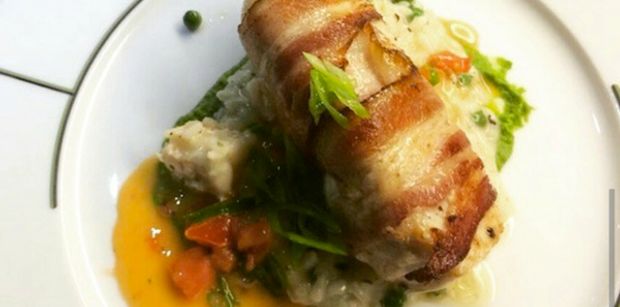 Or New York strip steak with brussel sprout hash and homemade steak sauce: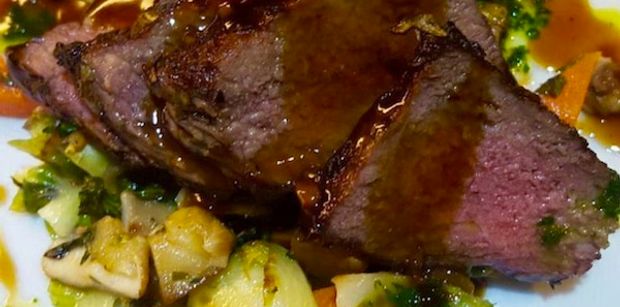 And end with a delectable dessert of Apple fritter with vanilla ice cream, caramel and chocolate sauce: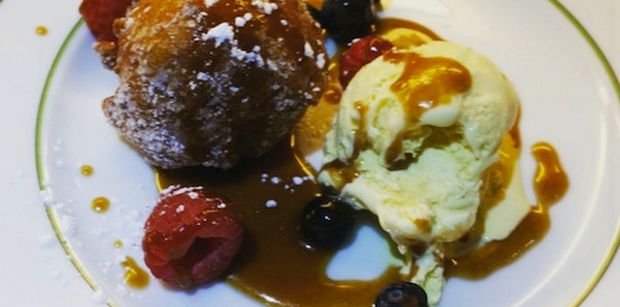 Or Guava sorbet and shortbread cookies: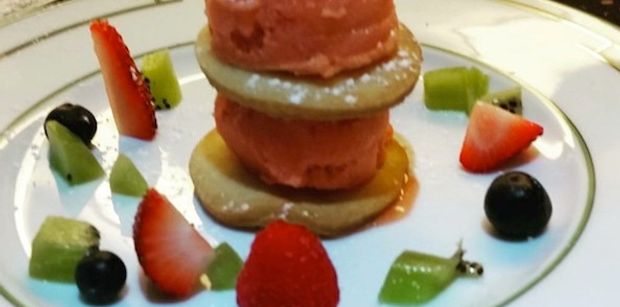 There are still many yachts available for the holidays for your Bahamas Charter so contact us so we can assist you with a holiday of a lifetime! See our Linkedin for constant updates and great culinary experiences.