Don't panic all you American football fans…the NFL has not chosen the beautiful islands around Tahiti to host next year's Superbowl! Centuries before Europeans figured out that the Earth was not flat, the explorers of Polynesia were traversing the South Pacific on massive, double-hull outrigger canoes, navigating by the winds and stars. The canoe still plays an important part in Tahitian life, and many colourful events are held to celebrate this national sport of Tahiti.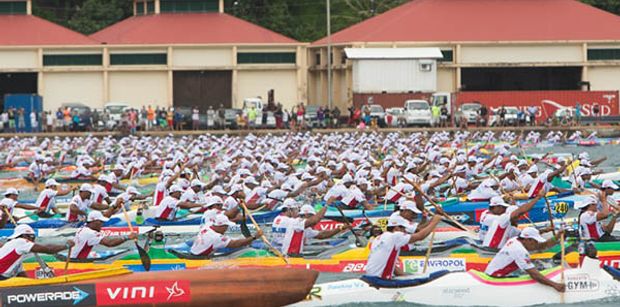 The largest annual sporting event in Tahiti is the Hawaiki Nui Va's, a gruelling 3 day, 80-mile outrigger race, across open seas and lagoons, from Huahine to the stunning island of Bora Bora. This led someone to describe this event as the "Superbowl of Tahiti"! Come and get involved or watch from your yacht charter Tahiti will quickly become on of your favourite destinations, not just in the French Polynesia but worldwide!
Almost 100 teams from various Pacific islands congregate to put their skills and endurance to the test. The event is rooted in Polynesian history and culture, and competitors train hard all year for the privilege to compete.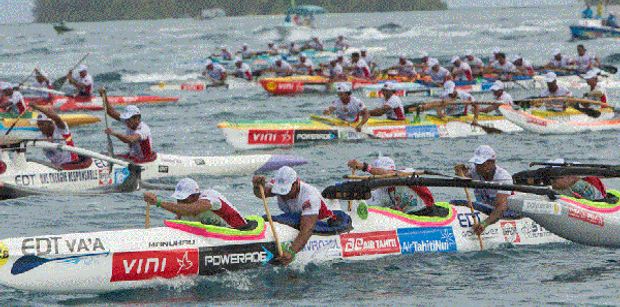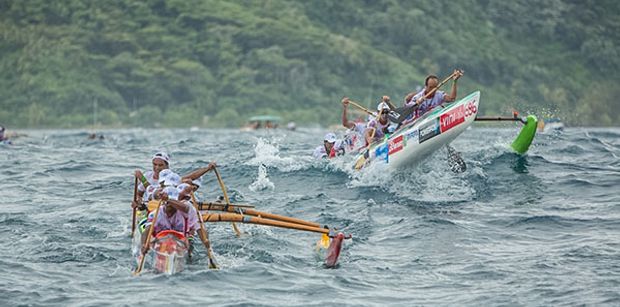 The event is held in 3 stages over 3 consecutive days in October/November each year. Stage 1 is 40 km over the high seas between Huahine and Raiatea. Stage 2 is held in the lagoon that is shared between Raiatea and Taha'a, with stage 3 being over 55 km across the ocean between Taha'a and Bora Bora.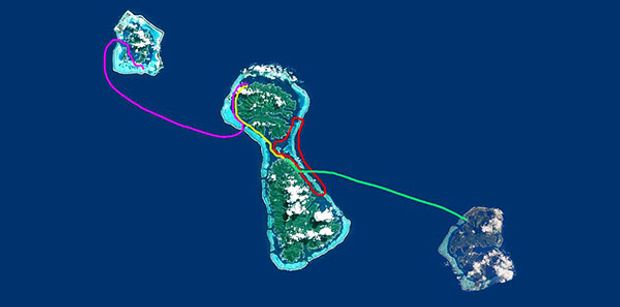 Schools and businesses are closed, and it seems like the whole country comes out to watch. In fact, the only way to really watch is from the water, with yachts of all shapes and size following the action. Why not charter a yacht and explore the amazing waters and scenery of French Polynesia for yourself?
Lagoon 52 and Lagoon 560 luxury crewed catamarans: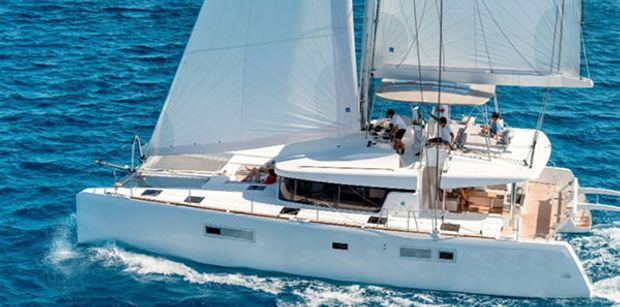 Or the luxury motor yacht, Miss Kulani:
Or, for your honeymoon, the all inclusive Iti Iti and Tahiti Nomad packages on a variety of Tahiti sailing catamarans: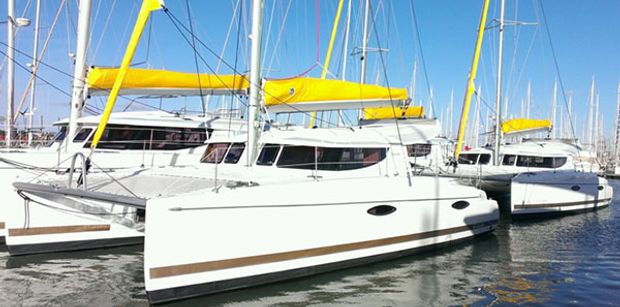 Contact us now to discuss your next sailing holiday in Tahiti, to explore and discover the magic beneath the water and hidden in the jungles. Follow us on twitter for more information on where we offer fantastic holidays!