While on your luxury yacht charter Grenadines, a must stop is the Tobago Cays. Imagine an intimate cluster of five uninhabited cays, heavenly lagoons full of green turtles, coral reefs, colorful fishes and crystal clear turquoise waters to enjoy on your luxury yachting holiday.
This idyllic yachting anchorage in the Grenadines is a dream for scuba divers, a paradise for beachcombers, and one of the film locations for Pirates of the Caribbean. The Tobago Cays and the Tobago Cays Marine Park is one of the world's most awe inspiring island destinations and the perfect spot to relax and get away from it all.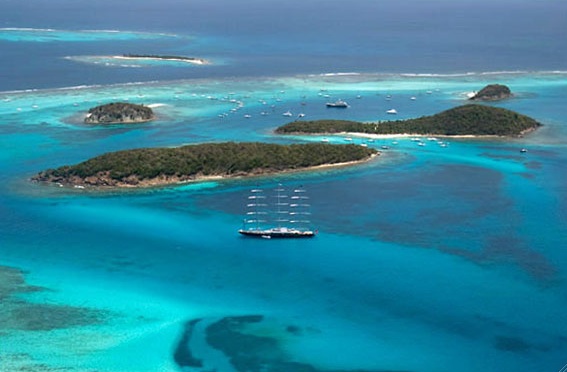 Green Turtles
Whether snorkeling, swimming, or sitting onboard your yacht with a cocktail in hand, it is always possible to see the beautiful green turtles of the Tobago Cays.
From your private yacht you will regularly see them surfacing for air and, from beneath the waves, you can enjoy swimming alongside them in wonderfully clear and shallow waters so throw on the snorkel gear and enter their world.
The best place to observe them is in and around the turtle watching reserve just off the south eastern shores of Baradal.
Beaches
Private and secluded powder white sand, clear turquoise blue seas, palm trees swaying in the breeze. Be a castaway for a while on your own pristine white sand beach while and enjoy a gourmet picnic lunch prepared by your private chef.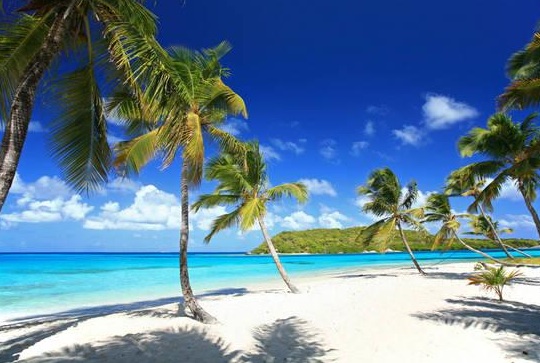 Diving and Snorkeling
Scuba diving in this world-renowned Marine Park is never disappointing for anyone who is new to diving to the more experienced. From the shallow, easier dives inside Horseshoe Reef, to the deeper and more dramatic sites outside the reef, the Tobago Cays showcase a variety of colorful hard and soft corals, fans and whips.
This is the perfect chance to see a green turtle swimming free in the calm turquoise seas. Sightings of nurse sharks and eagle rays are also common here along with lots of conch on the seabeds.
A bit further to the east is Sail Rock, a pinnacle site for advanced divers. Although the conditions can be challenging, divers are rewarded with regular sightings of large pelagics.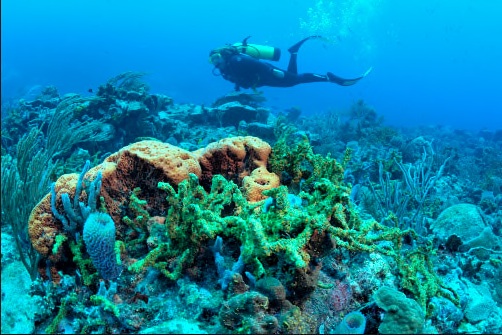 Boatbookings.com can assist you with creating custom itineraries, selecting the perfect yacht and crew for a holiday of a lifetime. Contact us for your customized yacht proposal today.