Having just read  Mark Twain's "Innocents Abroad," a classic account of tourism in Turkey, we're now very excited about the thought of heading to the Turkish coast this summer.
Lying opposite the Greek island of Kos and jutting out into the Aegean, the waters off the Bodrum peninsula are perfect for a summer sailing holiday. The vibe is distinctly east meets west. The cuisine, bazaars and hammams are inherently oriental, with an easy going culture blending mosques with a bikini led lifestyle. Development has been carefully monitored and much of the peninsula retains its intrinsic character. The coastal towns and villages remain low rise against a back drop of pine clad hills, and are decorated by reflective and glorious blue water.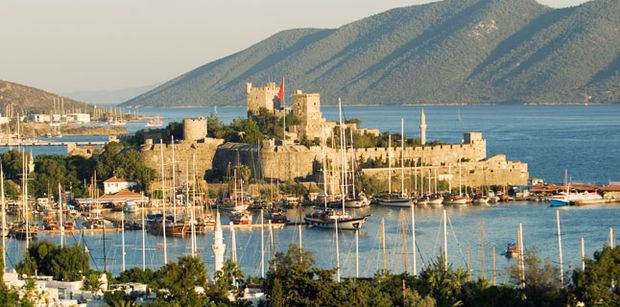 Before setting sail we definitely recommend a trip into the town of Bodrum, which has been wonderfully preserved. White buildings are punctuated only by greenery and the blue tips of the minarets. By day the calls of the muezzin resound, and at night the town comes alive to the sound of house and techno music from trendy bars and clubs. Visit the 15th-century castle of St. Peter, built by the Knights of St. John, before heading to the markets and picking up authentic carpets, suede and leather goods, jewellery, copper and brass vessels, and much more.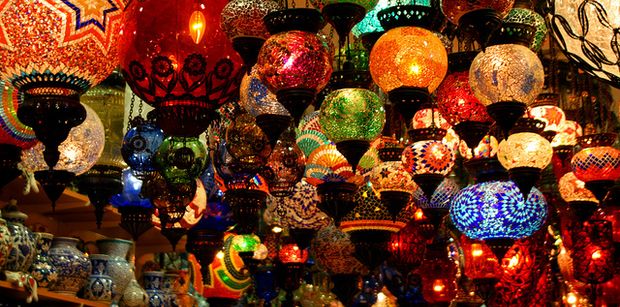 Following a day in Bodrum, head to the marina and board your yacht. Turn off those phones and tablets and clear the agenda of everything other than sailing, swimming, and sunbathing, with evenings spent in local tavernas sampling traditional Turkish dishes. Meals often start with a meze including sarma (rice in vine leaves), humus and beyaz peynir (sheep's cheese) followed by dishes such as doner kebab, pip kebab (lamb on a skewer) and pirzola (grilled mutton). For desert try the puff pastry specialities including baklava, þöviyet and bülbül.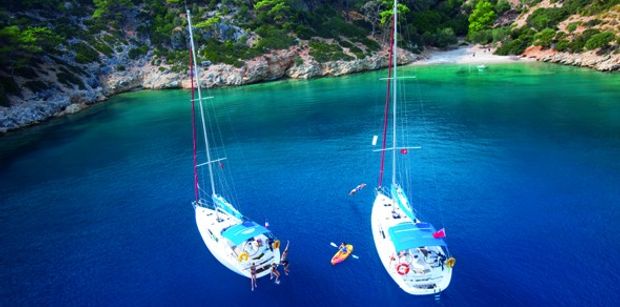 Tempted? We recommend making the Oceanis 45 your home for a week's bareboat cruising. Ideal for sailing vacations, this beautiful yacht accommodates up to eight people in three cabins.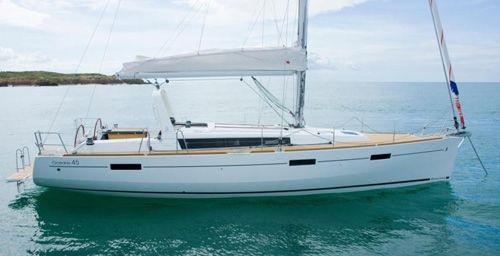 For a quote tailored to your needs, contact a member of the Boatbookings team today!