Have you decided to take your family away to the British Virgin Islands but need inspiration on where to go while you're there?
After inspecting more than 50 yachts during the 2014 BVI Charter Show, the only way to travel around the islands is in style aboard one of our top crewed catamarans. After extensive review, we are delighted to announce our Top 5 BVI charter yachts from this year's show:
The Boatbookings Top 5 Crewed Catamarans
These five catamarans excelled on every single level, whether for the luxurious nature of their accommodation spaces, their unrivalled levels of service or the amenities that they can offer. They are all led by experienced crews with fantastic charter reputations, ensuring that your expectations are not only met but surpassed. We highly recommend them all! During the show, we were fortunate enough to attend lunch aboard Lady Katlo and were astonished by the level of gastronomy displayed by Chef David Richmond. Prepare for your mouth to water!
Lunch aboard Lady Katlo with David Richmond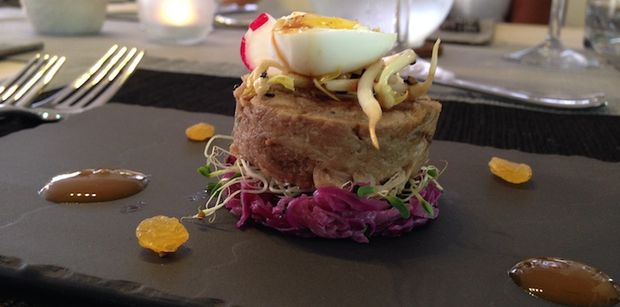 * Slow Roasted Pork Belly with Rum, Shredded and then Wrapped in a Ballotine, with a Red Cabbage Slaw, Beansprout Salad, Frozen Sour Sop and a Citrus Reduction.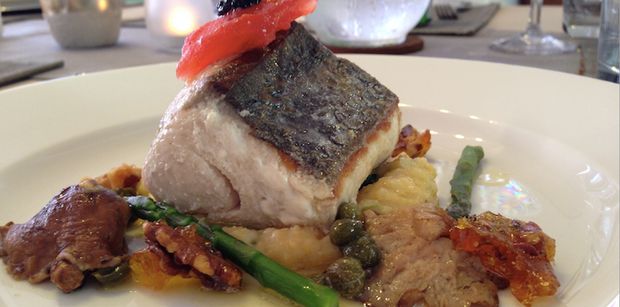 * Fresh pan-fried Wahoo with wet Polenta, Curly Kale, Okra, Candied Chili Walnuts, Truffle Mushrooms and a Rum & Guava Butter Sauce.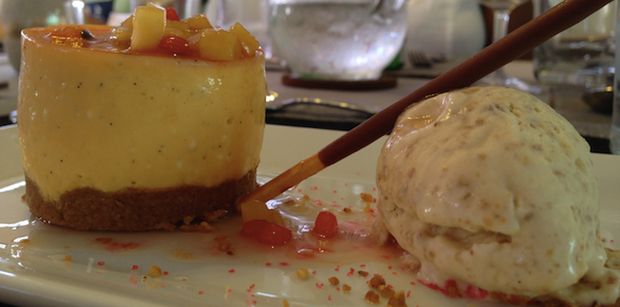 * Sweet Yam and Passion Fruit Cheesecake with Mount Gay Rum Ice Cream.
Sundowners and Dinner at Fish 'N Lime, Soper's Hole, Tortola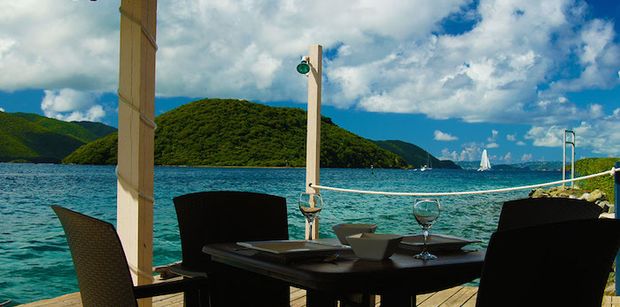 Even though your crewed catamaran may be all inclusive, we advise you to explore the restaurants on land to soak up the true atmosphere of the British Virgin Islands. After you have anchored for the night in the amazing anchorage at Soper's Hole, why don't you go for drinks and dinner with your crew at Fish'N Lime in the West End. If you fancy a change from your usual rum punch at Jolly Rogers, but don't want to miss the amazing view and sunset found at the West End, Fish 'N Lime is definitely for you.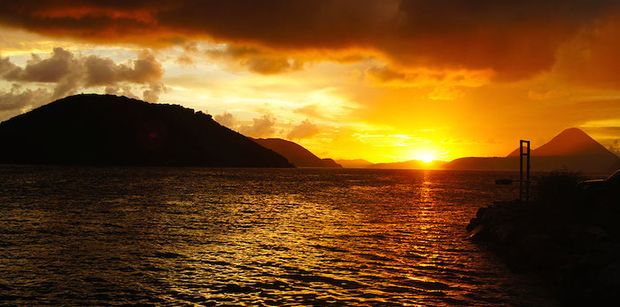 The relaxed island vibe is synonymous with the Virgin Islands; kick back and relax with a few sharing platters, beers and speciality cocktails for a memorable time with your close friends and family. Even after dark, the views of the lights from the houses on the neighbouring hill and all the catamarans give you the impression that you really are somewhere special.
The Boatbookings Team have first hand knowledge of the world's most sought after yachting destinations. We know where to recommend so that you are left with a lifetime of memories. Follow us on Twitter for the latest destination news!