Picture this: a rugged coastline lined with colourful buildings built in to rocky cliffs, towering over the clear blue waters of the Mediterranean. But where in the Mediterranean? The Amalfi Coast, of course.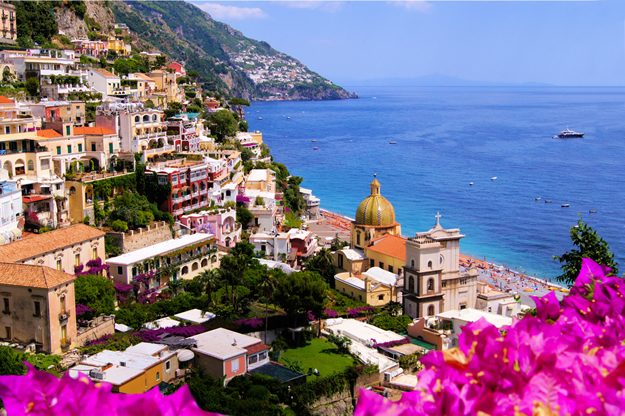 Running along the southern coastline of the Sorrentine Peninsula which juts out in to the Tyrrhenian Sea, the Amalfi Coast is recognisable almost worldwide. An outstanding example of a Mediterranean landscape, it is listed as a UNESCO World Heritage Site, and is a popular destination for hikers looking for a bit of a challenge heading in land in to the rocky hills. Amalfi is also known for its lemons, and the production of the sweet lemon liqueur, limoncello – so make sure you try some in its local surroundings!
We know that food is always important. So, where to eat? Da Adolfo, on the outskirts of Positano, is tucked away on the tiny Laurito Beach, accessible by boat or winding steps down from the road which may take longer to climb back up than it did to walk down! There is also a small boat, its mast adorned with a big red fish, which goes from the main pier in Positano and takes you on the short journey to the restaurant every hour from 10am – 1pm.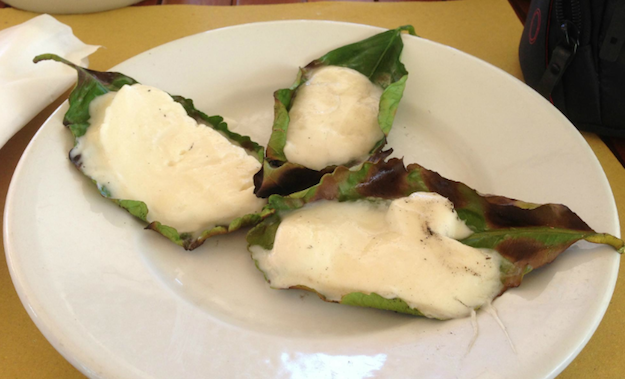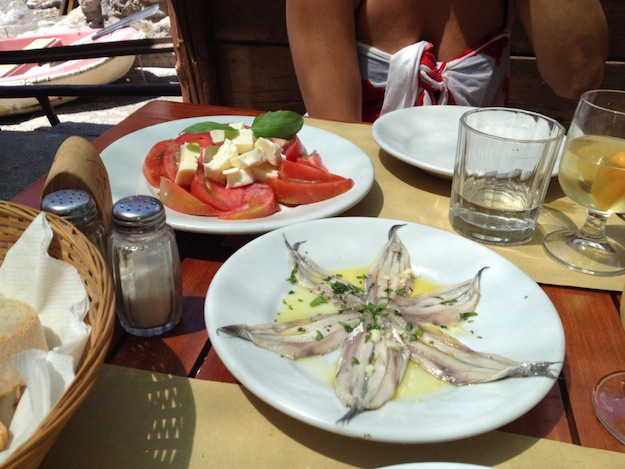 Sit down and enjoy a glass of peaches in wine. The menu includes the favourites zuppa di cozzi, a mussel soup, mozzarella alla griglia sulla foglia di limone, mozzarella grilled on lemon leaves and trofie al margo, pasta with pumpkin and clams, plus they have also been known to serve other dishes such as tuna carpaccio, stuffed peppers and fresh anchovies.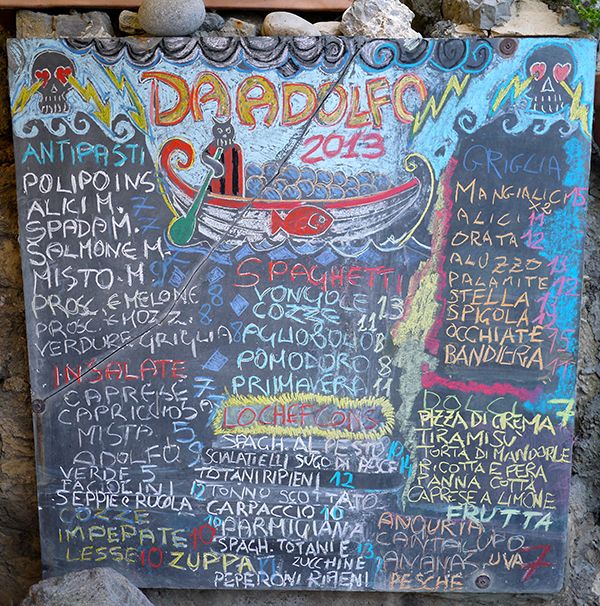 Spend the afternoon relaxing on the beach with your feet in the sand, with a splash in the sea to cool off. Make sure that you book ahead if you want to guarantee a sitting, the restaurant is only small so will fill up quite quickly.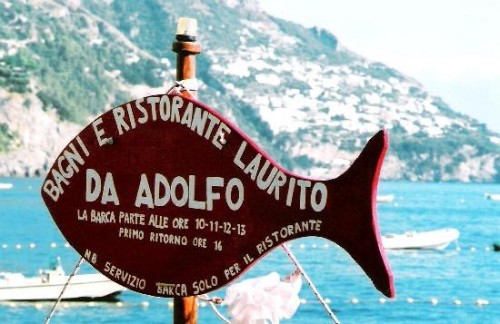 Has this got your tastebuds tingling? Follow Boatbookings on Twitter, Google+ and Facebook for more foodie hangouts for your yacht charter.