Let's talk about Greece! Despite what you may have been led to believe, Greece is not all about Santorini or Mykonos.  With one the largest coastlines amongst all the Mediterranean countries, Greece offers a surprisingly extended choice of destinations.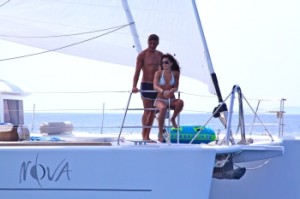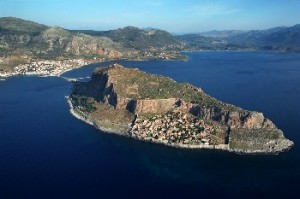 Lambros Tsolakis, one of the Boatbookings' Brokers, just returned from a late season cruise to Monemvasia onboard NOVA, the only Lagoon 620 based in Greece and has nothing but superlative comments for the yacht as well as the destination. "Nova is a beauty: open, modern spaces inside and out. with a huge fly bridge and excellent sailing qualities; add to this a super crew and you get a remedy for a sure success… Captain Costas, hostess/mate/ubiquitus Dina, and NOVA's professional chef offer 5 star luxury service to their lucky clients onboard!"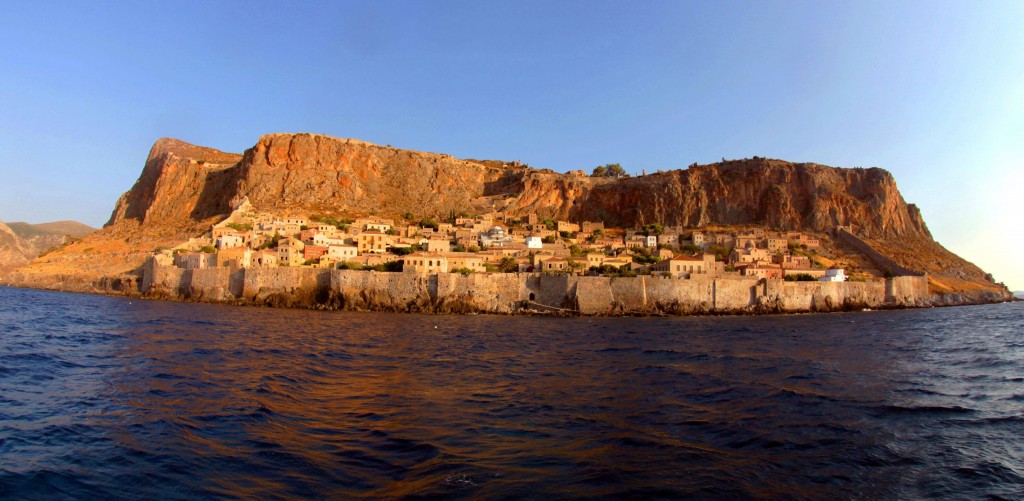 Monemvasia (meaning single entrance) is a rocky outcrop/peninsula in the South Eastern part of Peloponissos, just 2 days sailing from Athens. Monemvasia is a medieval fortress-town, much like Mont Saint Michel in Normandy, but better; the climate is warm 9 months per year and the surrounding seas are enticing! There's only one narrow stretch of land connecting the mainland to Monemvasia, which is is considered to be one of the most romantic destinations in Greece and is an extremely popular honeymoon destination where newlyweds will charter a yacht. Of special interest in the area is Malvasia; sweet, white wine made of sun-dried vines that is locally produced since the middle ages and bearing the Latin name of Monemvasia.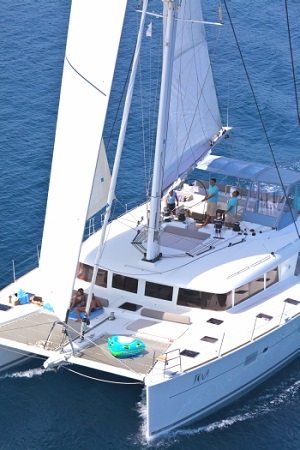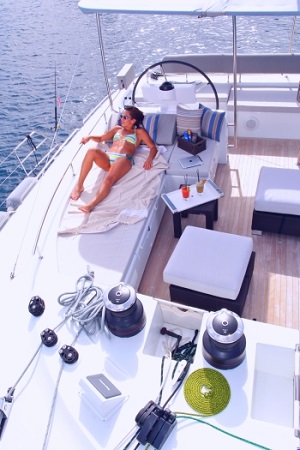 NOVA's luxurious interiors offer ample living room for her 8 guests, accommodated in 4 cabins: the super large owners cabin (desk and sofa included), the 2 mirror image doubles and the smaller upper/lower bed cabins, all with ensuite facilities, A/C, TV, stereo – the whole nine yards!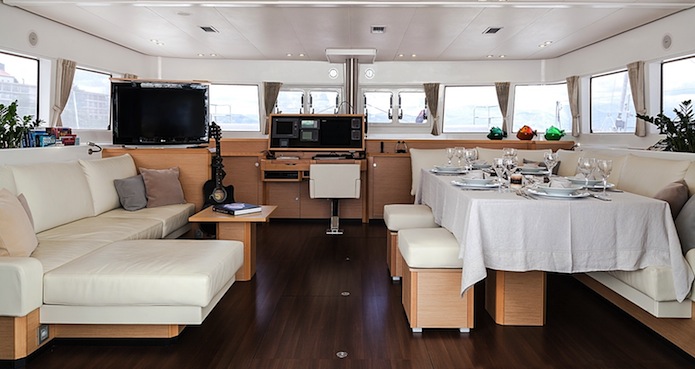 If you want to explore Greece on the only Lagoon 620 to charter in the area, get in contact with Boatbookings today to plan your crewed catamaran sailing holiday!