When you have the ability to buy almost anything you want, within or occasionally without reason, the world of super yachts is generally quite attractive. The billionaires of today's society look to the seas to demonstrate just how wealthy they are, and where both compromise and budget are not in the dictionary you end up with some marvellous creations.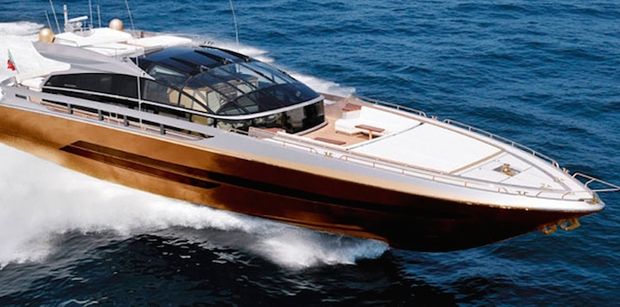 A recent internet rumour suggested that there might be a completely bizarre yacht out there, known as HISTORY SUPREME. This has a rumoured cost of $4.8 billion, that's $4,800,000,000.00 just to put the figure into perspective. It was rumoured to have a gold and platinum hull, and furnished with rare meteorites, precious gems and dinosaur bones. We can now confirm that this was in fact just a rumour, and unfortunately (or fortunately) no such yacht exists just yet! So here is the top 5 in the real world…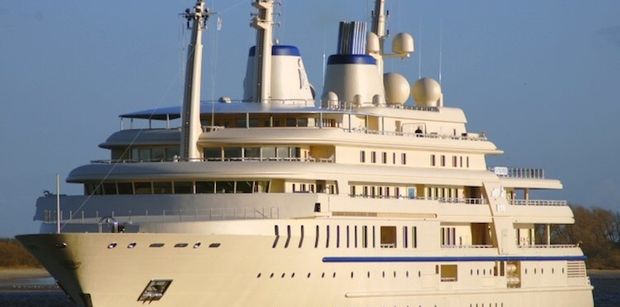 5. AL SAID. Build cost of $300 million. A Lürssen creation, this yacht stands at 155 metres and currently boasts the record of being the world's highest displacement super yacht. She had the rather humble code name of "Project Sunflower" during her build in 2006 and 2007 and upon delivery in 2008 was the world's second longest super yacht. She's rather charismatically named after her owner, Sultan Qaboos Bin Said Al Said of Oman.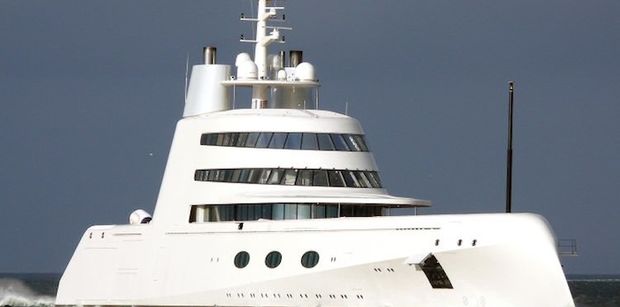 4. A. Build cost of $323 million. Commissioned by Russian billionaire Andrei Melnichenko, A is one of the world's largest super yachts that constantly divides opinion. She stands at 119 metres, one metre larger than originally planned at the renowned Blohm + Voss shipyard where she was ordered in 2004 and delivered 4 years later! Critics compare it to submarines or stealth warships, whilst others commend the inverted bow design. We're not sure here at Boatbookings, but she's certainly a head turner!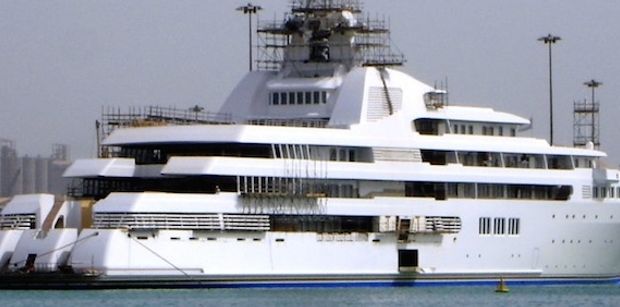 3. DUBAI. Build Cost of $350 million. This yacht comes with quite a story! Originally commissioned in 1996 by Prince Jefri Bolkiah of Brunei, a joint project between Lürssen and Blohm + Voss the Prince cancelled its build due to insufficient funds. 5 years on in 2001 Shiek Mohammd bin Rashid Al Maktoum, Prime Minister of the UAE took over and finally completed her at Platinum Yachts. She stands at 162 metres.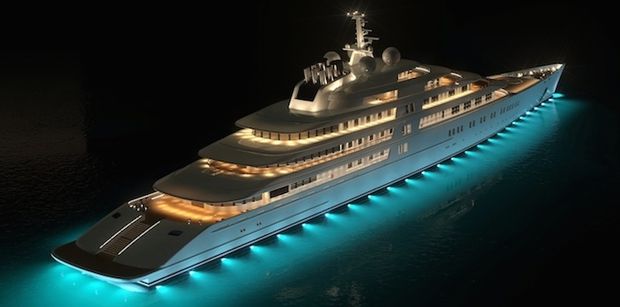 2. AZZAM. Build Cost (to date) of $605 million. You've seen it, read about it and heard the gossip. AZZAM has knocked Abramovich off the top spot in super yacht building with quite a magnificent creation. Managing to come cheaper, quicker, longer and faster AZZAM translates as "dedication" and this is dedication in its highest form. Mystery surrounds this yacht's interior, currently being executed by Christophe Leoni, which is why we are currently unable to confirm her final cost.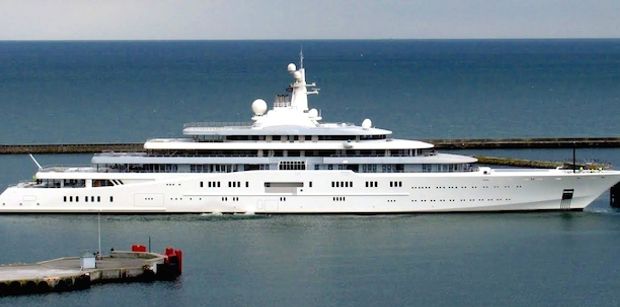 1. ECLIPSE. Build Cost of $800 million. Blohm + Voss' trophy creation for Roman Abramovich still claims the number 1 trophy at this stage. Everything is staggering on board ECLIPSE, most surprising is perhaps its defence system which is made up of intruder detection, camera detector to keep prying eyes away and an anti-paparazzi laser shield. You couldn't make it up, but you will regularly see ECLIPSE anchored off the Cap d'Antibes or Marina del Rey, Los Angeles depending on the season.
For more information on super yachts, motor yachts, sailing yachts or even bareboat charters contact the Boatbookings team today!