Literally the biggest news of 2013, AZZAM has changed the world of Luxury Super Yachts forever. With figures to the tune of 590 feet, £400 million and a rumoured crew of 50 she astounds on every level. AZZAM is about breaking records, competitive spirit and efficient design. Her owner, who is said to be a member of the Saudi Royal family commissioned esteemed builders Lurssen who executed the huge design in just over three years.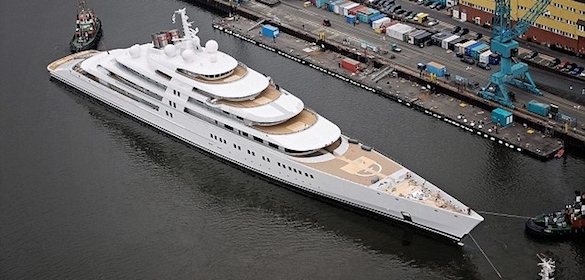 Delivered! The World's Largest Super Yacht AZZAM at 180 metres
Her performance speaks for itself too – 180 metres, 94,000 horsepower, 1,000,000 litre fuel tank and a top speed said to be over 30 knots she's truly awe-inspiring and game-changing in the yachting world. This sees Russian oil tycoon and football enthusiast Roman Abramovich's ECLIPSE finally dwarfed at 164 metres.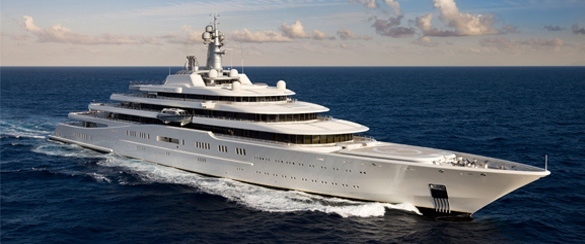 Knocked off the top spot – ECLIPSE is now the second largest yacht by 16 metres
The interior is still shrouded with secrecy but French interior designer Christophe Leoni is thought to have been briefed to create a sophisticated and timeless interior. Features are also currently unconfirmed but AZZAM is fully expected to have the bullet proof master suite, submarine, rocket defence system and vast deck spaces including swimming pools and hot tubs.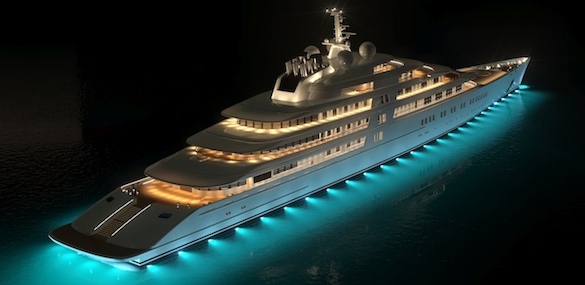 Astounding – One year in design and three in the making, AZZAM has changed the world of super yachts forever.
AZZAM translates as 'dedication' in Arabic, and true dedication has been put in by AZZAM's very proud but very discreet owner to create a truly magnificent ship.