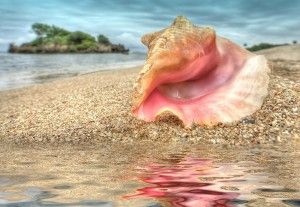 The Seychelles is widely known as one of the world's most picturesque and delightful destinations. The islands are collectively an archipelago in the Indian Ocean, consisting of around 115 islands, most of which are only temporarily inhabited, if at all. The archipelago is made up of two groups of islands, simply named the Inner Islands, and the Outer Islands. The Inner Islands are home to the Seychelles two largest islands, Mahé, which extends 27 km (17 mi) North to South and 11 km (7 mi) East to West, and Praslin. Between these two islands, a shuttle service is offered both by air and on the water.
Spread across 174 square miles is a population of 84,000 (2009 estimate), which makes the Seychelles the 60th most densely populated country in the world. People like to travel to the Seychelles all year round due to it's constant sun and humidity, but rainfall plays a large factor. The months of December, January and February (to an extent), bring the most rain, where June, July and August are the most dry.
The inner islands offer safe and easy moorings with easy sailing distances. Mahé itself has 44 miles of coastline and over 65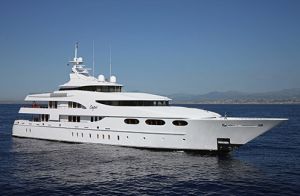 beaches and coves for those wanting to escape the crowds. Our recommendations for scenic locations would include Baie Ternay, Beau Vallon, Anse Soleil and Anse Royale. If secrecy is the name of the game for your charter, you'll definitely want to head to Anse Jasmin, Anse Du Riz and Petit Anse. From the main island of Mahé, be sure to sail by the twin islands of Cousin and Cousine before continuing to Praslin, which has 18 miles of coastline and plenty of gorgeous hideaways of it's own.
The outer islands are both less developed and more remote, but hold no less beauty. These islands are more recommended for the experienced sailors and for crew, as the journeys between these islands require an extra amount of effort. The nearest group of Outer Islands to the Inner Islands are the Amirantes, 130 miles southwest of Mahé. The Outer Islands are made up of 5 groups of low-lying coral islands and reefs, which explains it's difficulty for many a sailor.
Chartering a yacht in the Seychelles is a sure way to relax and take time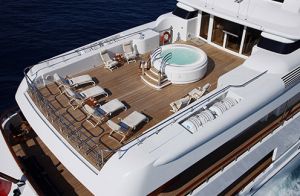 out of your every day life. We highly recommend the yacht CAPRI, a fantastic 58.5m Lurssen. She is extremely spacious and offers both 6 fantastic cabins for 12 guests, and ample deck space for those guests to enjoy the tranquility of the Seychelles on board a stunning yacht. She is fully fitted with all of the latest equipment, and has her own gym on board. Plenty of water-toys make for a fantastic charter, with wave runners, snorkelling equipment, wake boarding and much more on offer. She has an excellent crew who will be there to meet your every need, making sure that every moment on board is just as (if not more) memorable than the last. CAPRI is available this winter in the Indian Ocean for charter.
If you would like to charter CAPRI for a charter this Winter Period, email us at [email protected]. For more information on chartering a yacht in the Seychelles with the leading online yacht charter broker, please see here.