7 Day Whitsunday Islands Sailing Itinerary | Australia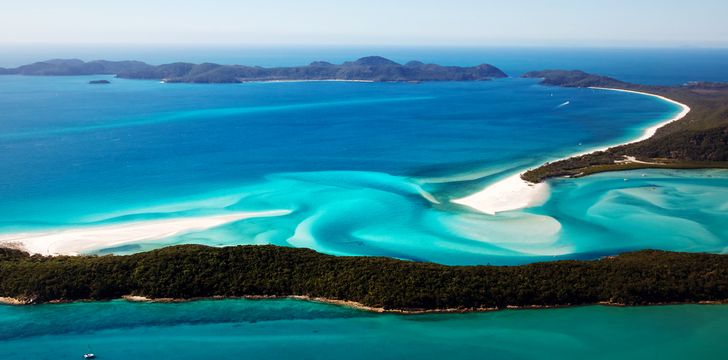 Step onboard either a catamaran or monohull sailing yacht in the Whitsunday Islands for an extraordinary vacation in Australia
Day 1: Hook Island | Day 2: Whitsunday Island | Day 3: Hamilton Island | Day 4: Whitehaven Beach | Day 5: Border Island | Day 6: Manta Ray Bay | Day 7: Daydream Islandd or South Molle Island | Day 8: Abel Point Marina
The following itinerary is only a suggestion, your Broker will help you design a tailor-made itinerary aligned with your group configuration, preferences and requirements. 
---
Day 1 - Hook Island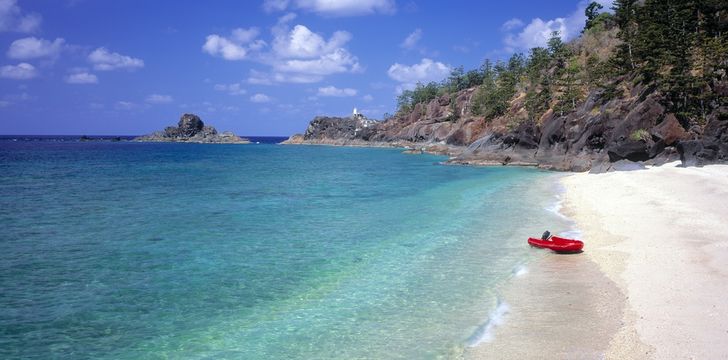 Depart Abel Point Marina for Nara Inlet on the west coast of Hook Island. Nara Inlet is a popular choice for the first night anchorage as it's easily reached and is well sheltered, giving you a calm and relaxing introduction to your sailing holiday in the Whitsundays. There are also waterfalls, caves and rock paintings to explore if you are feeling adventurous.
---
Day 2 - Whitsunday Island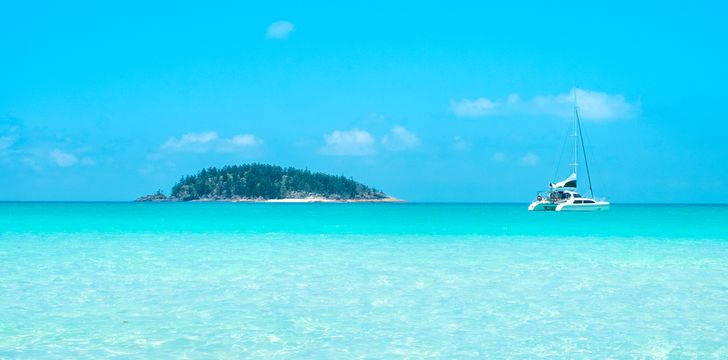 Sail south down the west coast of Hook Island, across the Whitsunday Passage, and down the west coast of Whitsunday Island, the biggest island in the group. Many yachts anchor at Cid Harbour or Gulnare Inlet for the second night of their yacht charter vacation. Cid Harbour is a large, all-weather anchorage. There are several sandy beaches nearby, and for the energetic, why not explore the walking track or even climb up to Whitsunday Peak for a superb panoramic view.
---
Day 3 - Hamilton Island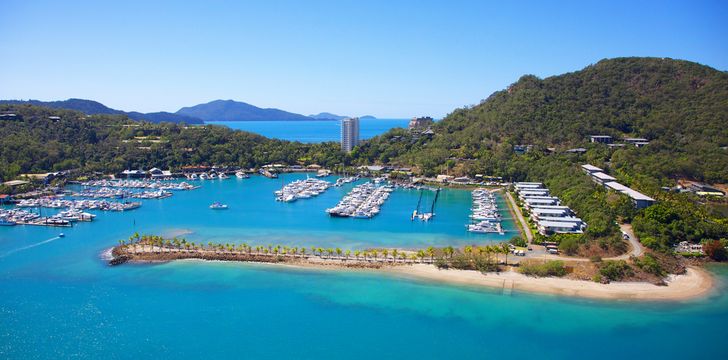 Continue south to the southern anchorages of Whitsunday Island, or Hamilton Island. Hamilton Island is a modern resort island, with a busy marina and a fantastic choice of bars and restaurants to experience local culture. There are also some speciality shops to hunt for souvenirs in. Here is a good place to top up on fuel and water if required, or hire a buggy to explore the island.
---
Day 4 - Whitehaven Beach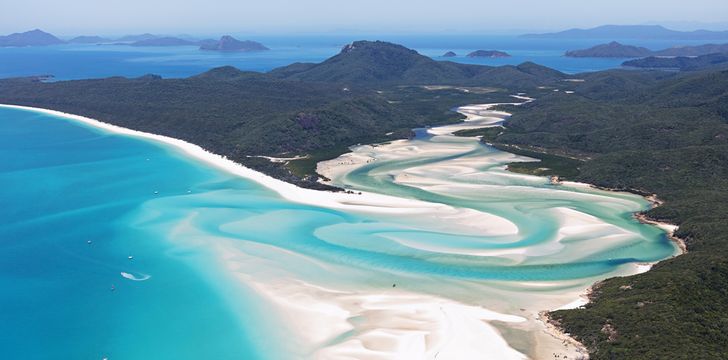 Sail north to the world famous Whitehaven Beach. There are no resorts or shops, or even buildings – just a 6 km stretch of the finest white silica sand. The only sound is the sand beneath your feet! The water is crystal clear here and provides for some amazing snorkelling and swimming experiences. A favorite anchorage is at the northern end of Whitehaven Beach in Tongue Bay. From there, it is only a few hundred metres to the platform lookout, where you can take your own photos to rival the Whitehaven Beach postcards!
---
Day 5 - Border Island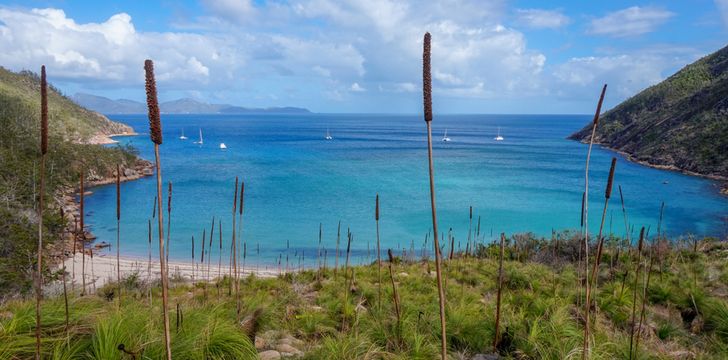 Head north with a possible stop at Border Island, off the northeast coast of Whitsunday Island. The snorkelling at Cataran Bay on Border Island is stunning.
---
Day 6 - Manta Ray Bay on Hook Island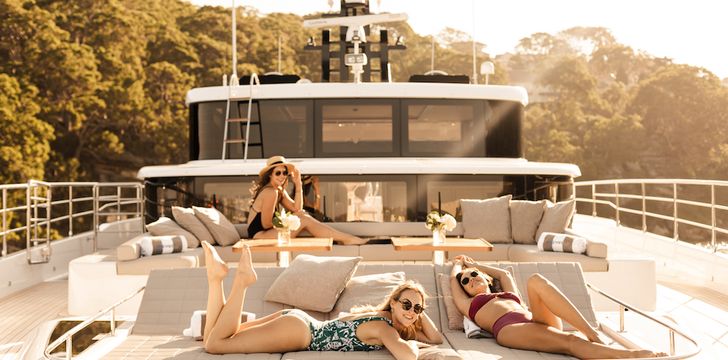 Sail further north to Butterfly Bay or Manta Ray Bay on Hook Island. The swimming and snorkelling in these northern areas of the Whitsunday Islands rival anything to be found on the Great Barrier Reef itself… And a safe and sheltered anchorage is always within easy reach.
---
Day 7 - Daydream Island or South Molle Island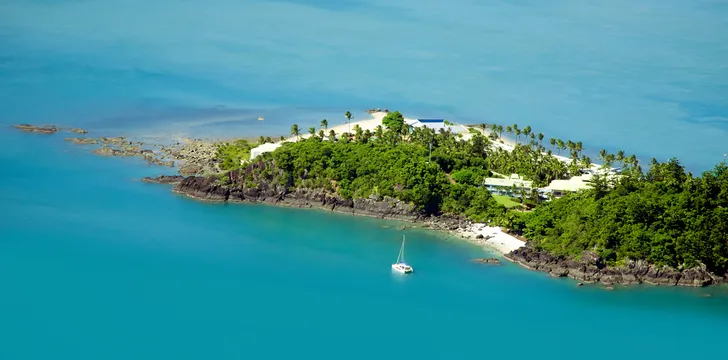 The final full day on your sailing holiday can either explore Hayman Island, or you can cruise south across the Whitsunday Passage to Daydream Island or South Molle Island. Hayman Island is a 5-star resort island, with a marina if you want to stop for lunch at the resort. There is also some amazing underwater marine life around this area.
---
Day 8 - A short sail back to Abel Point Marina on Airlie Beach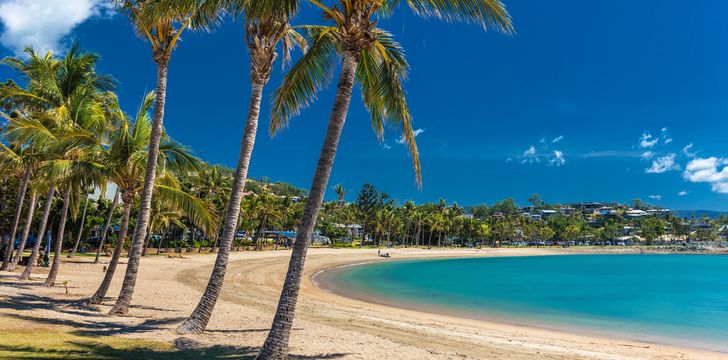 Sadly your dream holiday charter in the Whitsundays is over, but you will take with you the memories of a lifetime. If you would like to book a charter in the Whitsunday islands - please see our Whitsunday charter boats, or feel free to contact us and we will propose the right yacht for you.
Whitsunday Charter Boats Get a Bespoke Proposal
---
Itinerary Locations: Hook Island | Whitsunday Island | Hamilton Island | Whitehaven Beach | Border Island | Manta Ray Bay | Daydream Island | South Molle Island | Abel Point Marina
Other Articles of Interest
Charter destinations