St Barths Yacht Charter Guide | Leeward Islands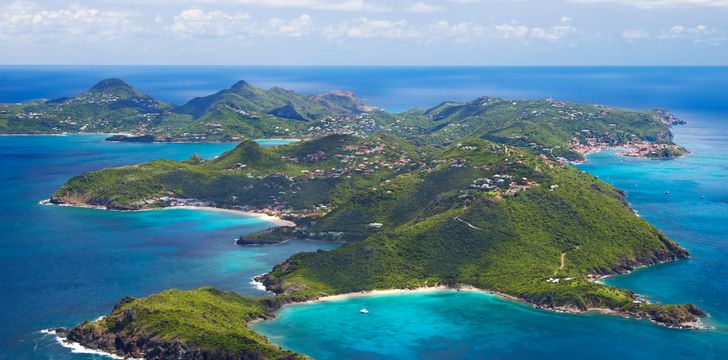 Charter a crewed motor yacht, crewed catamaran or bareboat sailboat in St Barths for an epic Caribbean vacation
St Barths Crewed Motor Yachts | St Barths Crewed Sailing Yachts | St Barths Crewed Catamarans
St Barths Bareboats | St Barth's Beaches | Snorkeling | Scuba Diving | Shopping | Spa Treatments
Getting There | Climate | St Barth's Cuisine | Our Charter Yachts
A St Barths yacht charter is the only way to experience this magical Caribbean island. It is no wonder that the powdery white beaches, incredible scenery and buzzing towns of St Barth's continue to attract the rich and famous every year as they congregate for their Caribbean yacht charter holidays. St Barth's (often spelt Saint Barthélemy, St Barts or St Barth) - officially the Collectivity of Saint Barthélemy - is an overseas territory of France.
The collectivity is one of the four territories in the Leeward Islands of the Caribbean, along with Guadeloupe, Martinique and St Martin that make up the French West Indies. This small, free-spirited island is more rugged and less lush than many other Caribbean islands, but it has culture, shopping, and all the amenities that cater to the jet-set, especially in the main town of Gustavia. Expect to find some of the best beaches in the Leeward Islands, fine-dining restaurants and fashionable shopping hotspots on the most prestigious island in the Caribbean.
---
---
St Barths Charter Types
St Barths Crewed Motor Yachts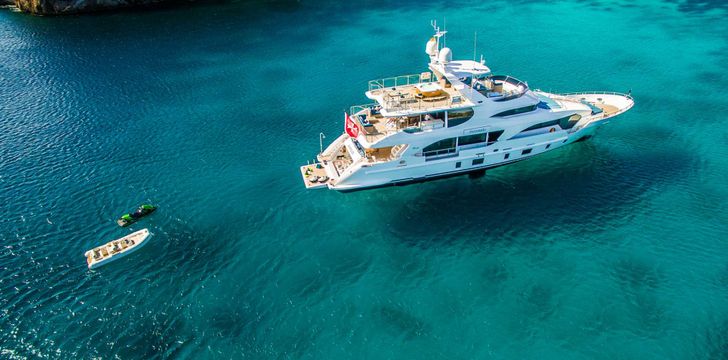 Chartering a crewed motor yacht in St Barts is the best way to explore the neighbouring Leeward Islands. You will most likely embark on the island of St Martin, given there is an international airport. You will then be able to combine the best anchorages around St Martin with neighbouring Anguilla before moving onto St Barths. Crewed motor yachts in the Caribbean have every amenity for a fun-filled St Barths adventure. You can keep fit with your onboard your Stand-Up Paddleboards, whizz around on Jet Skis and discover the local marine life with your Seabobs. When you reach St Barths, you will have a plethora of restaurants to try. Some of our favourites include La Guérite and Bagatelle in the port of Gustavia, as well as Shellona and Nikki Beach St Barths. There is no better way to experience St Barths in style than renting a luxury motor yacht for your next vacation. 
Enquire Today See Our Motor Yachts
---
St Barths Crewed Sailing Yachts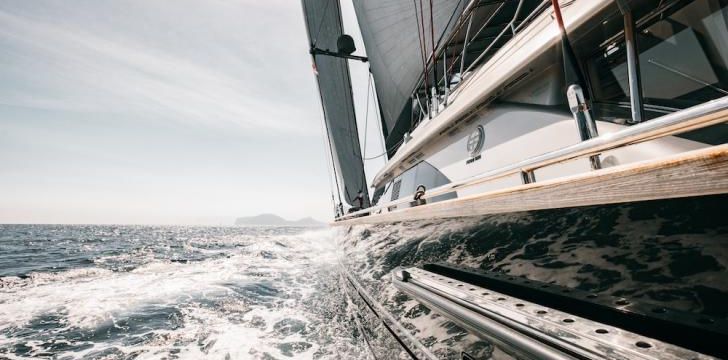 Sailing Yachts are the traditional option, providing a throwback to the sailing history of this culturally diverse area. They provide expansive deck space for sunbathing in the Caribbean heat when you're not enjoying some of your crew's amazing food!
Enquire Today See Our Crewed Sailing Yachts
---
St Barths Crewed Catamarans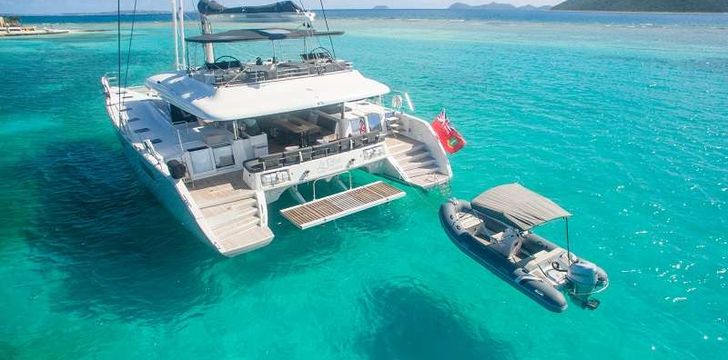 The Virgin Islands remain the most popular and in-demand crewed catamaran destination in the Caribbean. You will find a full selection of skippered and permanently crewed catamarans from 42-80ft in the Virgin Islands, primarily operating out of St Thomas in the USVI and Tortola in the BVI. On occasion, there are a handful of reputable crewed catamarans which can show you the amazing anchorages of St Martin, Anguilla and St Barths. Catamarans provide twice the amount of volume compared to the same length monohull and consequently offer greater comfort and stability during your charter. Their shallow drafts allow you to creep up extremely close to fascinating shorelines, making it easier for you to get your feet on the soft white beaches that make the Caribbean so special!
Enquire Today See Our Crewed Catamarans
---
St Barths Bareboats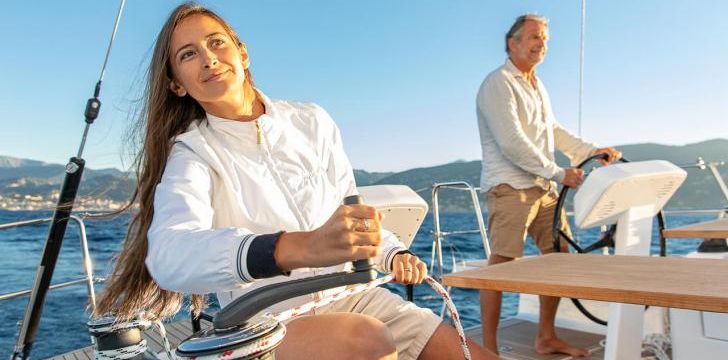 Bareboats offer you control and a sense of adventure. The children will have endless fun pretending they're the Caribbean pirates they see in the films while you steer your friends and family around the endless coves, beaches and towns on offer in St Barts.
Enquire Today See Our Bareboats
---
St Barths Beaches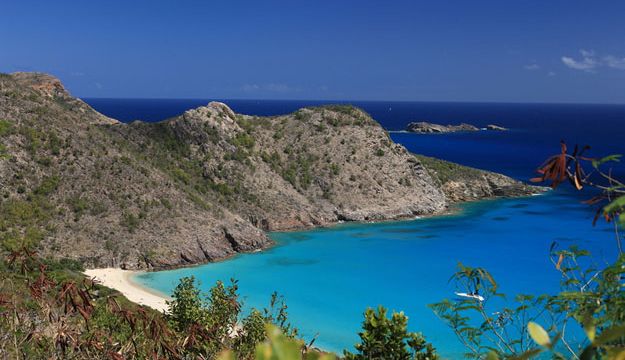 Choose from the 20 beaches that St Barths has to offer, each unique in their beauty. Cruise to the south of the island to find Grand Saline, a pristine beach with little development. On the west side of the island is Colombier beach, accessible only via boat or a hike. St. Jean, Flammands and Grand-Cul-de-Sac beaches are popular and attractive where various hotels and other establishments are located, while Shell Beach is popular for families with many attractive tide pools for children to play in. 
With varying ocean currents, the beaches differ — Scuba diving and snorkelling are a great way to see the nurse sharks, lobsters, conch and green sea turtles that abound in the waters surrounding the little island. The beach of Grand Cul-de-Sac is the easiest in the Caribbean for learning to sail, windsurf or kitesurf due to the reef that closes off the entire bay. The current that passes outside the reef carries migrating whales and dolphins.
---
Snorkelling and Scuba Diving
Some of the best places to snorkel include:
Lorient beach - the best place to see sea turtles.
Colombier beach - approximately a 15-minute hike from Flammands.
Petit de Anse - near Flamands - a great spot to see turtles and parrotfish.
Forchue Island and other dive boat destinations - the best snorkelling is not on the island, so why not venture further out to sea?
---
Scuba Diving
St. Barts offers excellent dives which we can arrange with professional divers- a fantastic experience even for those who have never dived before! You might even be lucky enough to catch a sight of sea turtles, barracudas, angelfish, eels, countless varieties of fish, spiny lobsters, and kaleidoscopic displays of colourful coral!
---
Shopping
St. Barths is a duty-free, shopper's paradise with boutiques selling clothes, jewellery, watches and shoes designed by some of the best-known Italian and French designers in Gustavia and St Jean. The fashion style of the island is "casual chic", but shops sell a full range of clothing and accessories. You'll find all the major fashion brands on St Barth's, plus many local boutiques selling their designs.
---
Spa Treatments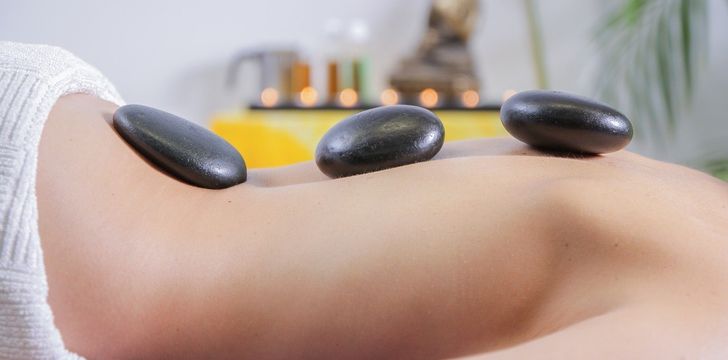 For pampering and spa services, visitors can unwind at the Guanhani Spa, St. Bart's "most irresistible private enclave". Hidden amongst exotic tropical gardens, nature has welcomed an unforgettably relaxing atmosphere since its opening in 2004. This spectacular Clarins spa offers pure elegance and complete relaxation. Expect to de-stress like never before in some of the open-air treatment rooms that overlook the sea.
---
Getting There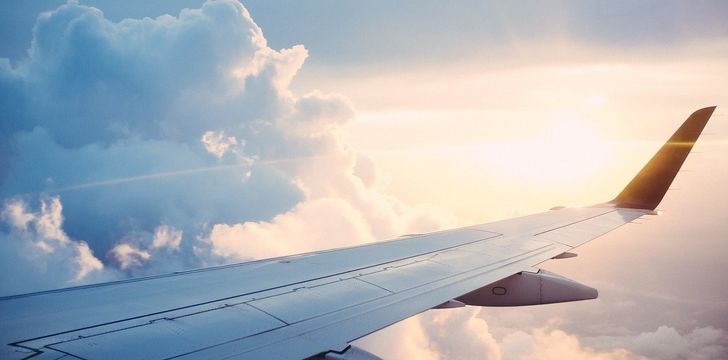 The principal gateway to St. Barts (SBH) is through Juliana Airport in nearby Dutch St. Maarten, where flights arrive daily from both the USA and Europe. From St. Maarten, several airlines make the ten-minute shuttle flights to St. Barts. St Barts can also be reached from Guadeloupe on a 45-minute flight. Locally based charter flights are also available from San Juan and Antigua. 
---
Climate and Weather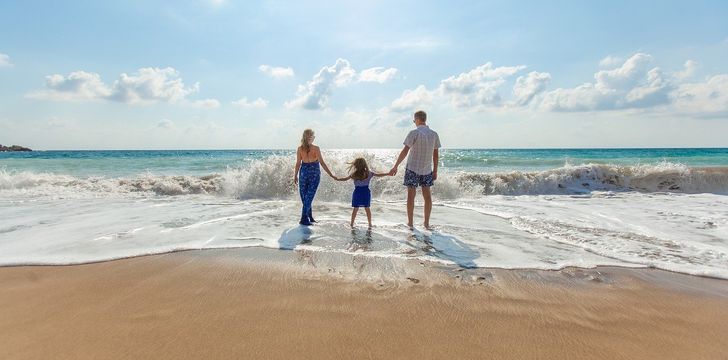 The climate is ideal, with temperatures generally ranging from 76 to 82°F, and the sparkling blue waters have an average temperature of 75°F –making it the perfect destination for yacht charters all year round.
---
St Barts Restaurants and Bars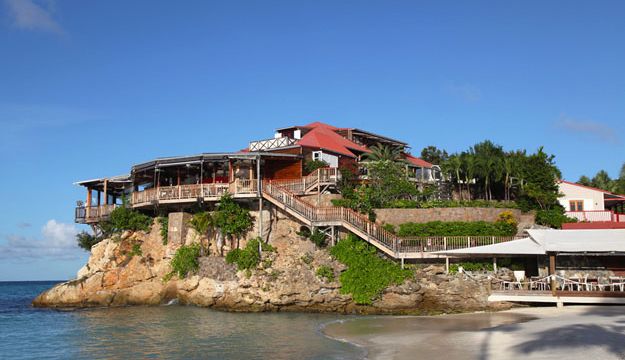 Restaurants
The island offers excellent cuisine generally derived from its French roots. Many guests find that they while away their days at the beach, and spend their evenings at local restaurants. There is a wide range of choice from hip brasseries in the Port of Gustavia, to local beach restaurants serving Creole food, and sophisticated French gourmet restaurants overlooking the sea.
A sampling includes:
La Vela in Gustavia. La Vela ('the sail" in Italian) is a fine Italian restaurant overlooking Gustavia harbour with homemade pasta and an upbeat atmosphere.
The Eden Rock Restaurants at the beach in St Jean. Two restaurants, The Sand Bar and On the Rocks, both offer style and fine dining.
Le Gaiac at Toiny. Le Gaiac is a classic, gourmet French restaurant in a spectacular Caribbean setting.
Le Bartolomeo at Grande Cul de Sac. A true French gastronomic restaurant, Le Bartolomeo features gourmet French dishes and fine wines as well as a piano bar. The chef is a native of southern France.
Hip Bars:
La Bete à Z'Ailes in Gustavia. This lively bar and sushi/sashimi restaurant is in the centre of Gustavia Harbor. Its name means 'the flying beast" and it is named for the aeroplanes which occasionally pass overhead on their way to the airport on the other side of the island. It is a major spot to see and be seen while listening to good music and enjoying the view of the harbour.
Le Ti in Pointe Milou. A fun nightspot where you may find yourself dancing on the tables after dinner until the wee hours of the morning. St. Barts also hosts cultural events such as the annual Classical Music Festival which now has been expanded to include jazz and ballet.
---
Our Charter Yachts
St Barts is truly is one of the world's best charter destinations. Boatbookings knows the region and boats and can find you the ideal charter yacht, be it Super or Mega Yacht, crewed, sail, motor or catamaran.
Other Charter Destinations: the Caribbean | Leeward Islands  | British Virgin Islands (BVI)  | St Vincent and the Grenadines | The Bahamas |  Turks and Caicos | About Super Yachts
Other Articles of Interest
Charter destinations