7 Day Phuket Catamaran Sailing Itinerary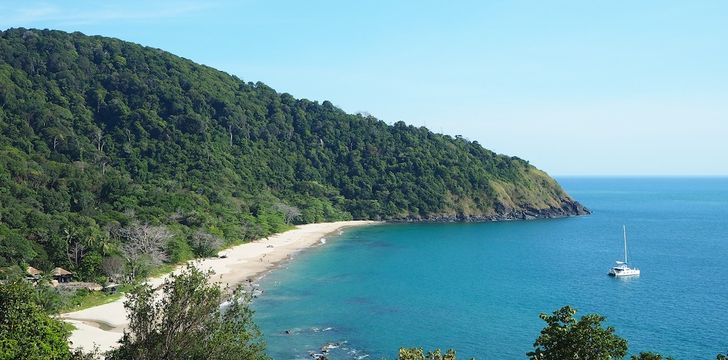 Phuket Catamaran Sailing Itinerary
Phuket | Phang Nga Bay | Ko Hong | Ko Panyee | Yao Noi | Krabi | Ao Nang Bay| Phi Phi Islands| Ko Praya Nak| Ko Lanta| Racha Islands
See our charter yachts in Phuket
---
Day 1: Phuket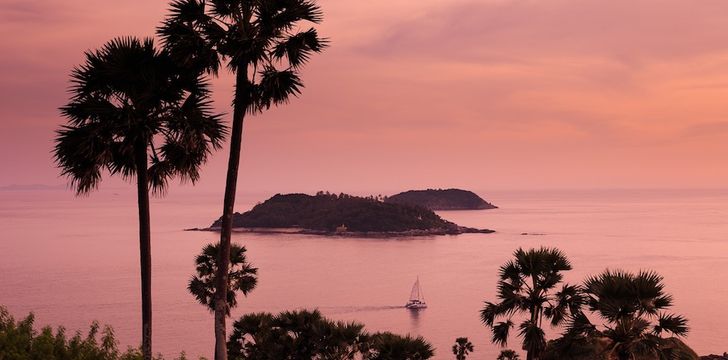 After arriving at Phuket International Airport, take a short 20 minute trip to the beautiful Ao Po Grand Marina where you board this Lagoon 620 catamaran ready and waiting to whisk you off on a fairytale luxury yacht charter. The magnificent crew, Mark and Mae, are very hospitable and will endeavour to make your charter aboard the Lagoon 620 unforgettable! Set off north to the spectacular Phang Nga Bay! Populated by hundreds of small islands, caves, bays and inlets, it is ideal for exploring by kayak or dinghy. Do not miss the opportunity to venture inside some of the spectacular caves around Ko Hong!
---
Day 2 and 3: Phang Nga Bay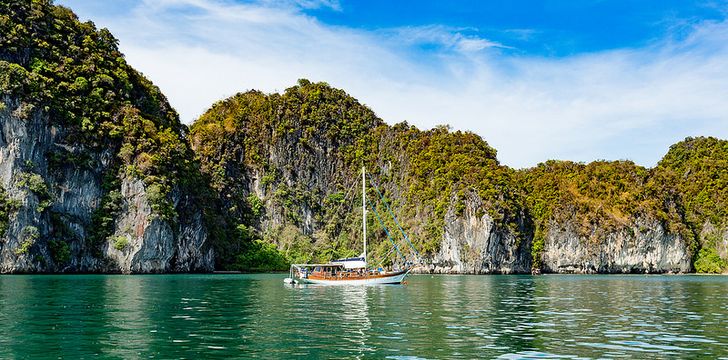 On your second day chartering the luxury catamaran Lagoon 620, visit the famous James Bond Island in Phang Nga Bay which is known for its appearance in the 1974 James Bond film "The Man with the Golden Gun". Take time to explore the beautiful Koh Panyee, a fisherman's village built on stilts and underneath a giant rock face. This is a fascinating place to have lunch and buy local handicrafts. Make sail towards Yao Noi for a world-class meal at the Six Senses Resort! 
It is hard to fully enjoy Phang Nga Bay in only 24 hours which is why we recommend you spend another relaxing day sailing around the area to properly absorb the culture and many activities on offer! Use this extended stay as an opportunity to take advantage of the wonderful crew on board the Lagoon 620 catamaran and enjoy their hospitality.
---
Day 4: Krabi and Ao Nang Bay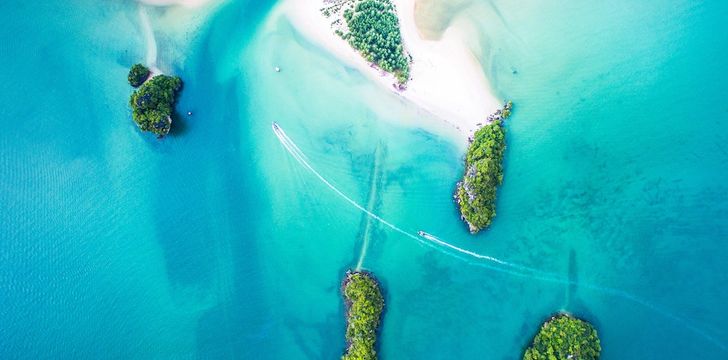 Next stop, Krabi. South from Phang Nga Bay is the peaceful coves of Krabi where you will enjoy spending the rest of the afternoon relaxing under the glorious sunshine. Continue to Ao Nang Bay, an even more peaceful location in Thailand. Spend the afternoon exploring the many resorts, shops, restaurants and nightlife spots dotted along this bay. From Ao Nang Bay, take a traditional Thai Longboat across to the splendid Railay Beach which boasts white sands and crystal, shallow waters perfect for swimming. You will also have the opportunity to test your rock climbing skills against the outstanding backdrop of Railay Beach.
---
Day 5: Phi Phi Islands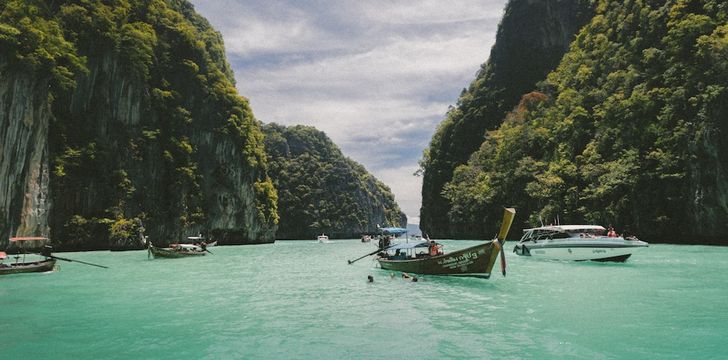 The Phi Phi Islands are a 'must-visit' cruising destination in Phuket due to their spectacular cliffs and beautiful waters which are truly astonishing sights that any luxury yacht charter from Phuket would be incomplete without! There is an abundance of snorkelling and diving opportunities dotted around the islands, many of which are uninhabited and thus maintain their natural beauty!
---
Day 6: Phi Phi Islands and Ko Praya Nak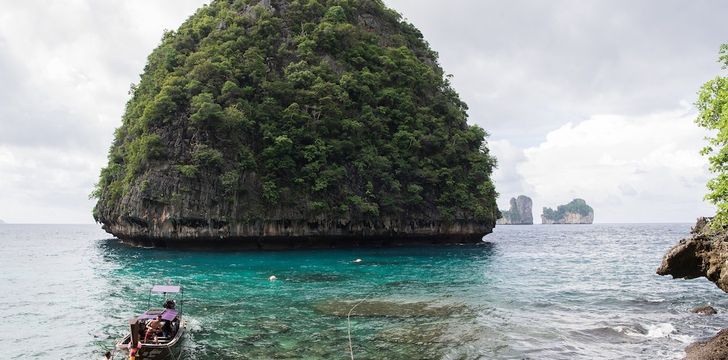 There is so much to do around the Phi Phi Islands that you can easily spend another day exploring the area and enjoying the wide range of facilities offered on board the Lagoon 620. There is also a number of top restaurants to choose from and a very active nightlife scene. In the afternoon, sail to the idyllic island of Ko Praya Nak.
---
Day 7: Ko Lanta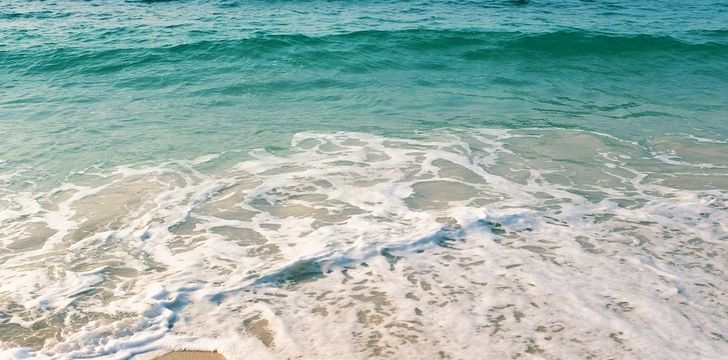 Next stop on your luxury sailing vacation in Thailand is Ko Lanta, southeast of the Phi Phi Islands, which is made up of around 70 small, unique islands. This area offers an abundance of white sandy beaches, stunning forested coastline and loads of underwater marine life to explore! Ko Lanta cannot be missed during your charter aboard the Lagoon 620.
---
Day 8: Racha Islands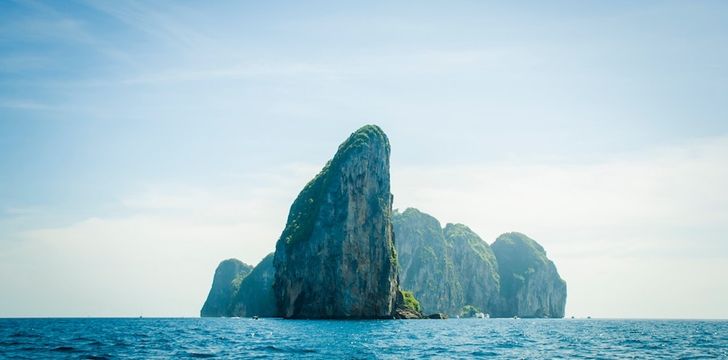 From Ko Lanta, sail west towards Racha Islands, a true tropical paradise where the waters are crystal clear and the sandy beaches are clean and white. The purity and transparency of the waters around Racha islands make them a true paradise for diving and snorkelling making a memorable conclusion to what will have been a magnificent vacation aboard the Lagoon 620 catamaran.
---
Phuket Honeymoon Charters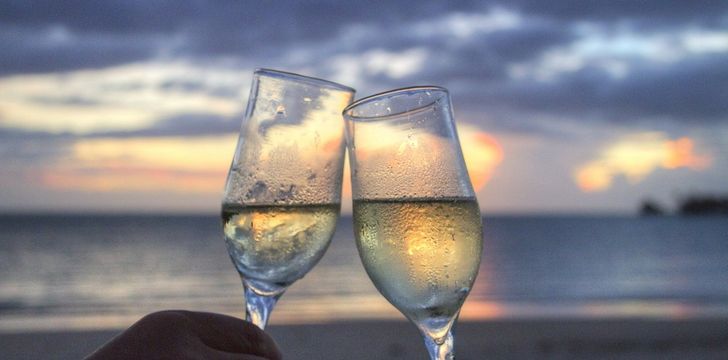 This itinerary is incredibly romantic and you can find all of the peace and quiet that you want. It's perfect for a honeymoon charter, and we have several yachts that specialise in Honeymoon Charters. Click here for more information on Thailand Honeymoon Yacht Charters.
---
Our Phuket Charter Yachts
If you want to sail this itinerary, please see the Thailand Charter Yachts we have available, or simply contact us and we'll recommend the best boat for you.
See our Thailand Charter Yachts Contact us for a full Proposal
Asia Pacific Destinations: Myanmar/Burma | Malaysia | Indonesia | India | Singapore | Tahiti
Other Articles of Interest
Charter destinations