Tahiti Golf Yacht Charter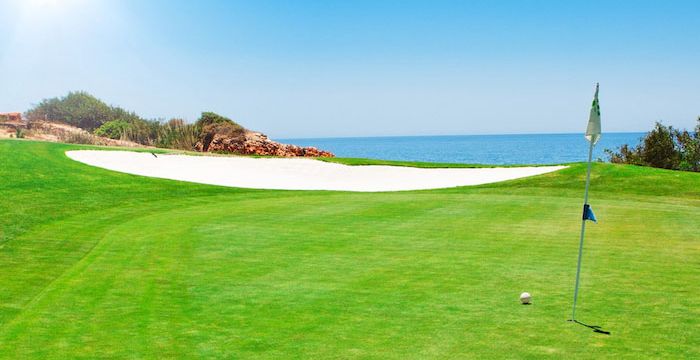 Surrounded by lush green fairways, golden sands and glistening turquoise seas, there is no better place to partake in a spot of golf than on the paradise island of Tahiti. Charter a luxury yacht around the beautiful island of Tahiti and the remaining Society Islands of French Polynesia with Boatbookings.
Tahiti boasts two world-class 18-hole golf courses that attract golfing pros and enthusiasts from across the globe. The Oliver Bréaud International Golf Course located on the west side of Tahiti offers a breathtaking 18-hole fairway engulfed by rich tropical and colourful vegetation. Often described as 'Tahiti's best kept secret' the 6,900-yard long, par 72 Oliver Bréaud International Golf Course exudes the extraordinary beauty of the South Pacific. During July, why not catch some of the professionals in action! The Tahiti Open International is one of the most celebrated events on the Australian PGA circuit and is defiantly a sporting event that should not be missed.
The Moorea Green Pearl Golf Course is located on the neighbouring tropical island of Moorea. This prestigious 18-hole golf course is an absolute work of art; finely crafted fairways and putting greens make this an extremely lavish course. The Moorea Green Pearl Golf Course has been designed by American professional golfer, Jack William Nicklaus, nicknamed the 'Golden Bear'.Perfectly located between lagoons and mountains, the unique layout of this international golf course will please professional golfers and amateurs alike, due to its numerous bunkers, stretches of water and the picturesque driving range over the lake. The signature hole on the back nine provides a magnificent view of the course, lagoons, and Moorea's sister island of Tahiti.
If indulging in a round of golf at some of the world's most exclusive courses combined with chartering a luxurious yacht sounds tempting, please feel free to contact us and we shall provide you with a suitable yacht and itinerary to create the holiday of a life time.
Other Articles of Interest
Charter destinations