Corsica Bareboat Charter Itinerary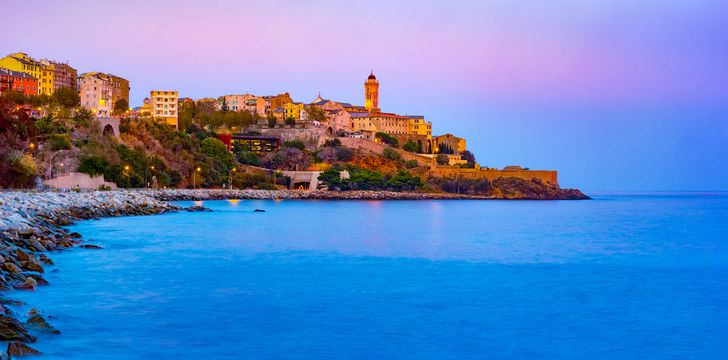 Corsica Bareboat Charter Itinerary - Discover the beauty of Ajaccio, Valenco, Bonifacio and many other stunning locations!
Overview | Day One - Ajaccio | Day Two - Valenco | Day Three - Senetose | Day Four - Bonifacio | Day Five - Pianna Island | Day Six - Roccapina | Day Seven - Propriano
See our Corsica Charter Yachts 
---
Day One: Embark from Ajaccio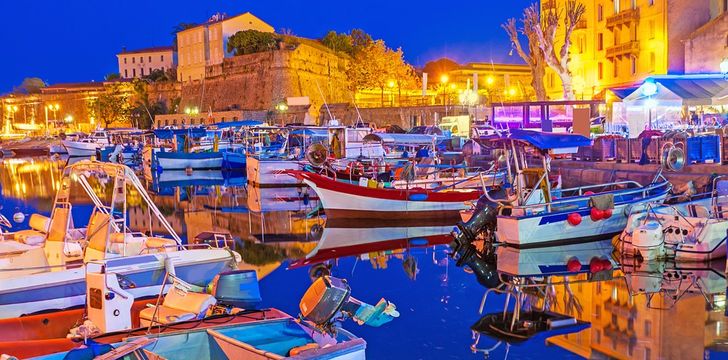 Head to the port of Ajaccio to meet your boat. Set sail and spend the first night under the Corsican stars, or stay in port and explore what Ajaccio has to offer; why not give the restaurant Côté Port a try for a traditional Corsican dinner? Perhaps some Corsican Lamb with new potatoes for your first night!
---
Day Two: Ajaccio to Valenco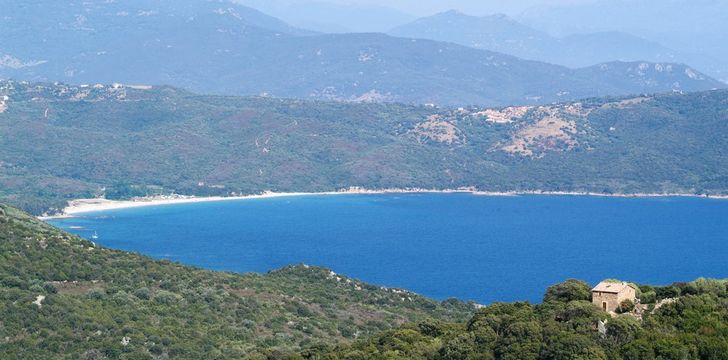 Make your way to the first stop along the tour: the breathtaking Gulf of Valenco. On the way, why not pass by the islets and reefs of Taravu? When you start to feel hungry, Porto Pollo will be a welcoming stop for a light lunch; perhaps a Corsican charcuterie consisting of a variety of sausage, smoked ham and
fromage de tête- 
but that last dish may not be for the squemish! If you're an architect buff, head to Campomoro - an old fishing village with authentic and historic Corsican architecture, such as the Porto Ellice tower which was constructed in 1586 as a defense tower against incessant Turkish pillaging.
---
Day Three: Golfe de Valenco to Senetose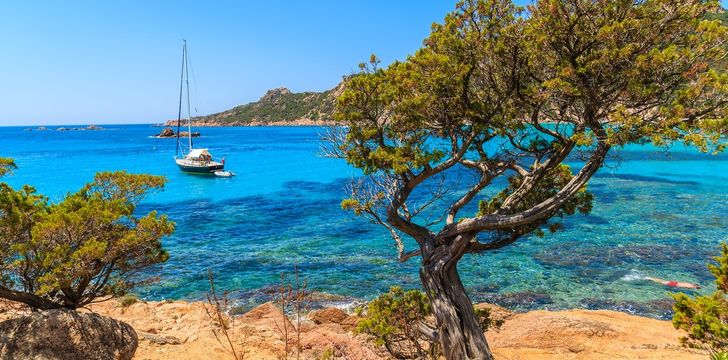 Have a rest in the bay of Arana and enjoy a spot of Mediterranean lunch before sailing through to Acula, after which the coastline is punctuated by shallow, lagoon-like reservoirs. Cast your eyes over the famous rocks of Roccapina, which, if you squint hard enough, could possibly start to resemble a lion! End your day and anchor in the pearl of Corsica, engulfed by immense limestone cliffs, intricately carved out by time and nature, giving rise to the famous town of Bonifacio.
---
Day Four: From Bonifacio to Archipel del Lavezzi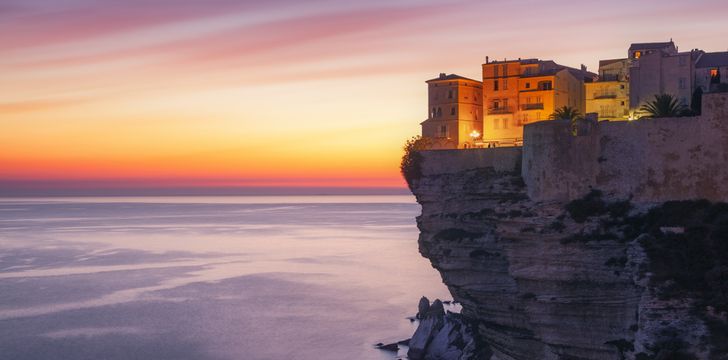 Depart for Lavezzi, but give yourself time to observe the seemingly carved-out rocks: rusted red evidence of numerous volcanic eruptions throughout history, and search for the unique flora and fauna along the Corsican coast. Drop anchor and spend the night at the islands of Lavezzi - a nature reserve known for its clear waters and stunning scenery.
---
Day Five: Piana Island to Roccapina Cove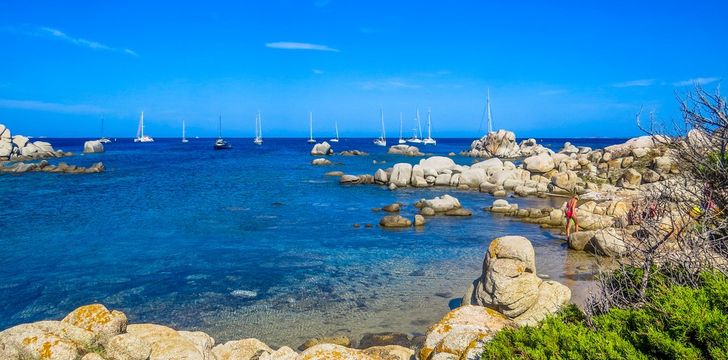 Experience the natural beauty of Piana Island and enjoy a cooling swim in the tranquil, turquoise waters. Head back to Roccapina and drop anchor at the foot of the Lion rock (if you didn't notice the lion the first time, you have another chance!) for the night.
---
Day Six: Anse de Roccapina to Golfe de Valenco and then on to Propriano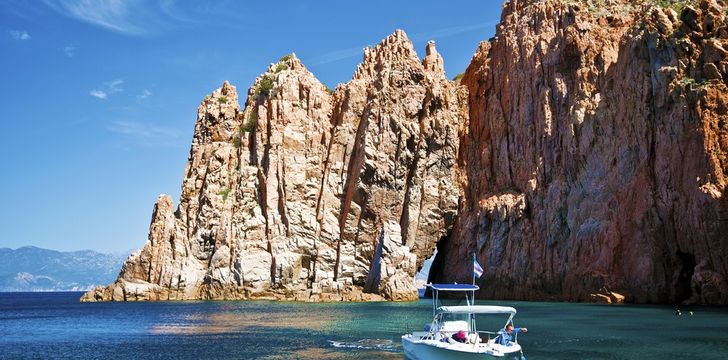 This is the perfect time for a bit of well deserved R & R; take it easy or partake in nautical activities then sail on for propriano after lunch via the Gulf of Valenco. Drop anchor after a long shopping trip in Propriano, which boasts a plethora of food, fashion and various other bits and bobs to catch your interest!
---
Day Seven: Explore Propriano and head back to Ajaccio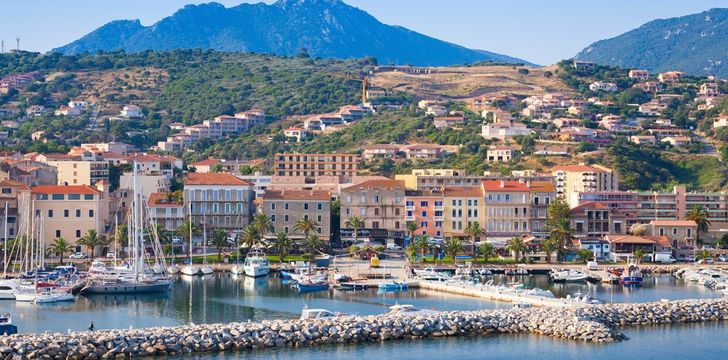 On your last day, take in the sights of Propriano before heading back to Ajaccio for before 18h00. On the way back, take a detour to pass by the tower of Isolella, then explore Ajaccio further in the late afternoon and evening, catching the beautifully natural colours of the sunset whilst the waves gently rock the boat; maybe pop a bottle of champagne and celebrate a successful, adventurous week of voyage along the Corsican coast!
---
Day Eight: Disembark in Ajaccio
By now you must be feeling like a natural-born sailor; having developed your sea legs and finally gotten used to being rocked to sleep, it's now time to say goodbye to your yacht, step off the deck and head home with the lifetime of memories you created along the way!
---
Our Corsica Charter Yachts
Boatbookings can find you the ideal charter yacht in Corsica - motor yachts, sailing yachts and catamarans, both bareboat and crewed.
Corsica Yacht Charter Request Corsica Yacht Charter Guide
---
Other French Destinations: The French Riviera | Cannes Yacht Charter | Antibes Yacht Charter | St Jean Cap Ferrat | St Tropez | Monaco
Other Articles of Interest
Charter destinations