Corsica Yacht Charter | Saint-Florent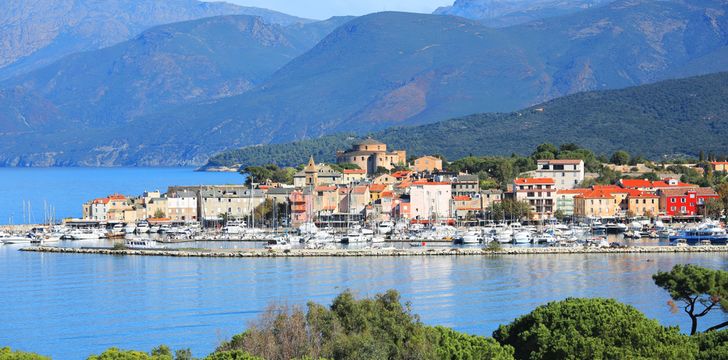 St-Florent is a charming city in the north-west of Corsica, surrounded by the Corsican 'Maquis hills' and the beautiful sea. The city was originally a small fishing port, nowadays the pleasure yachts have taken the place of the fishing boats.
This city has some other monuments like the citadel constructed in 1440 at the same time as the city. Around the port, you will find some traditional local restaurants, with typical delicious Corsican delights! From picture-perfect churches, cobbled streets and little boutiques selling heart-warming gifts you will be instantly drawn to St Florent!
It is also known for being close to some breathtaking white sandy beaches like the beach of Saleccia. You can access these amazing places in only 15-20 minutes by boat which makes it a perfect place to charter any yacht in the summer. Relax on the beach, and go for a dip in the dazzling turquoise sea, which is as warm as a bath!
Check out our Cannes to Napes itinerary, which includes St Florent, for ideas on other destinations and activities!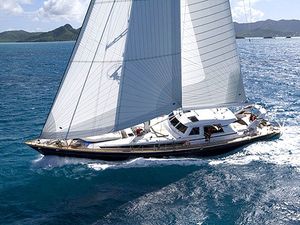 REE
115ft Valdettaro - 5 Cabins - Caribbean - Italy - French Riviera - Monaco - Turkey - Croatia
115ft Valdettaro Luxury Crewed Sailing Yacht
Length: 35 m
Year: 1996 - refitted 2011
Cabins: 5
Berths: 10
From $52000 to $68250 per week
Berths: 10
Cabins: 5
Crew: Crewed
Type: Sail
Length: 35 m

(119' 8")

Year: 1996 - refitted 2011
BOATBOOKINGS SAYS:
"A luxury yacht offering a great layout for both couples and families"
1 charter yachts found: Currently displaying 1 to 1.
Other Articles of Interest
Charter destinations