How to Avoid Seasickness on a Boat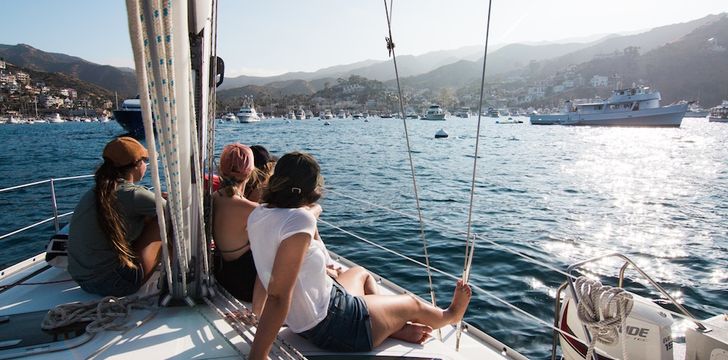 The right choice of boat, medications, activities, and itineraries can dramatically reduce the risk of becoming seasick while on a boat
If you or someone in your party has a history of seasickness, or are worried about the possibility of being seasick, there are many things you can do to reduce the symptoms. There is no shame in getting seasick, many sailors out there can get sick from the rolling around - but they have a way of dealing with them. In this page, we will discuss options to ensure you get the best out of your charter. 
The three main factors that will influence the chances of getting seasick are:
1) Yacht. Choosing the right boat really can make the difference between a happy sailor and an unhappy one!
2) Medications. Being prepared for seasickness can make the difference between not getting it and getting it. Even the hardiest of sailors can still get seasick. 
3) Following sensible tips either by experts or local knowledge. 
The Boatbookings Team have put together their expert insight into how to overcome the symptoms of being seasick!
---
Choosing the right boat to reduce seasickness
The boat you are on has a major impact on how seasick members of your party may feel. In general, the larger the boat, the less it rocks and the fewer people will feel seasick. Specialized boats can also help.
Catamarans. Catamarans have two hulls, they rock laterally (side to side) significantly less than a monohull.  We highly recommend first-time charters of sailing yachts to charter a catamaran for lots of reasons, and reduced seasickness is one of them. Read more about the benefits of chartering a catamaran.
Additionally, motorized catamarans(also called power cats) are becoming more and more popular, for many of the same reasons that sailing catamarans are moving dramatically to catamarans.  Besides the benefit of more space and less rocking, they save significant fuel, which is both good for the environment and less expensive for you! See more about power cats as well as hundreds of charter power cats available.
Motor yachts. Motor yachts are generally good for cruising due to their large size; some motor yachts have stabilizers which are additions to a boat that does exactly as advertised: stabilizing the boat and reduce rocking.  They are usually found on larger motor yachts and superyachts.  Without going into technical detail, they act as underwater wings that reduce the propensity of the boat to rock laterally.
Bareboats. If you are keen to charter a bareboat but are worried about some of your party being seasick, below are some recommended medications that could help - monohulls generally rock slightly more, however, this doesn't mean you won't be able to enjoy the freedom of a bareboat vacation without the concern of seasickness!
---
Motion sickness/seasickness medications
There are several medications you can take to reduce the effects of seasickness. Be sure to speak with your doctor before you start the charter because these medications often require a prescription and may not be available in the ports along your itinerary!
Scopolamine, normally administered with behind-the-ear patches, is the "standard" seasickness medication. It can be obtained only with a prescription. However, there may be side effects such as drowsiness and dry mouth.  Other medications include dimenhydrinate (Dramamine), meclizine (Antivert, Bonine, Meni-D, Antrizine), promethazine (Phenergan, Phenadoz, Promethegan), diphenhydramine (Benadryl), and cyclizine (Marezine).  Please consult your doctor before trying any of these.
Motion Ease is an emollient oil that you rub behind your ears.  It's inexpensive and can be purchased at your local pharmacy or online without a prescription.
If you want to opt for something more natural Ginger is a great alternative. Ginger root tablets can be purchased through Amazon fairly cheaply. 
One of the biggest tips is to consume as many ginger biscuits as humanly possible! This is not an excuse to eat lots of Ginger biscuits.. they do really work!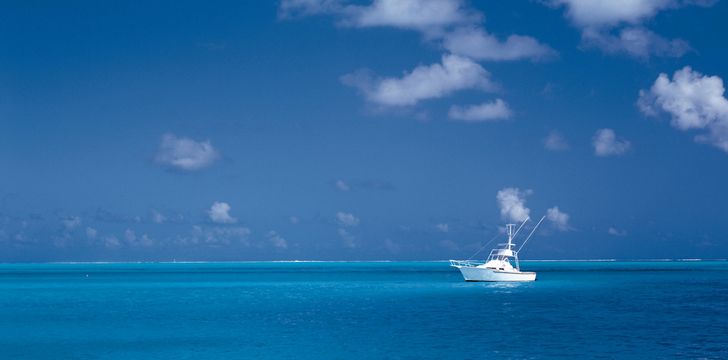 General tips to reduce seasickness
Stay on deck as much as possible.  If you can see the horizon, your body has a better chance of dealing with the movement of the waves. And it always helps to breathe fresh air.
Drink Colas.  The phosphoric acid in Pepsi or Coke can help control vomiting.
Volunteer to helm. Steering the boat forces you to keep your eye on the horizon, and also keeps your mind busy and not thinking about being seasick.
Stay in the center of the boat, if possible. Avoid the berths that are in front of the boat because they rock the most.
Reduce alcohol use.  A hangover is a bad cousin to seasickness, and one will make the other worse!
Sleep on your back.  There isn't conclusive evidence of this, but first-hand evidence says it helps.

Avoid greasy foods. Indigestion can kick off seasickness.
Keep busy. A wandering mind can be your enemy if you start feeling the onset of queasiness.  Help out on deck wherever possible when you're sailing or motoring!
---
Let's do it! Chartering while minimizing seasickness
By putting together the suggestions above you can charter in the location of your dreams while dramatically reducing the chance that you or your party will become seasick. If seasickness is a worry, Boabookings charter brokers will be happy to find you catamarans, power cats, boats with stabilizers and even recommend itineraries where you are less likely to become seasick.  We want you to charter and have everyone get the full experience!
We've included a list of some amazing yachts with stabilizers below to get your dreaming. Or please contact us and we can make it all happen!
See some of our yachts with stabilizers, below! 
Other Articles of Interest
Charter destinations