Chartering a Yacht to Nikki Beach Ibiza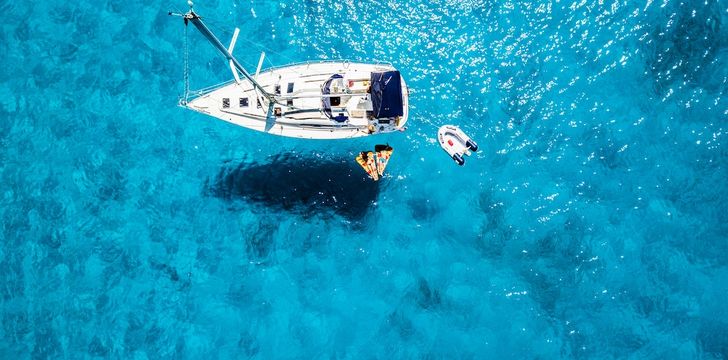 What is Nikki Beach?
Nikki Beach is synonymous with exclusivity, celebrities and some of the most over the top parties in the world. The original Nikki Beach can be found at the bottom of Ocean Drive on South Beach, Miami, which is renowned for being the founding father of the beach club scene.
---
Where can I find Nikki Beach
Whether you are in Cabo San Lucas, St Tropez, Marrakech or St Barths, you will be able to experience the exciting Nikki Beach vibe! It is only fitting that Nikki Beach has expanded to Ibiza, the gorgeous Spanish island that attracts millions of tourists each year for its stunning weather and amazing nightlife. This awesome beach club is spread all over the world as its customers love to visit wherever they are in the world! There is a Nikki Beach in St Tropez, Miami, Koh Samui, Phuket, St Barts and Marbella!
---
So what can you expect from Nikki Beach Ibiza?
Located on the eastern coast of the island in the Santa Eulalia area and on a magnificent beachfront property overlooking the Mediterranean Sea, Nikki Beach Ibiza will consist of their signature beach club, restaurant and lifestyle boutique. All-white sun beds, chic drapery and our trademark signature tepees' will adorn the outside areas, where you will also find the world famous 'Welcome to St Tropez', 'Brazilian' and 'Miami Vibes' parties. Read our blog to see what your day could be like!
---
What does a typical day consist of?
Guests will be able to spend their days and nights indulging in refreshing cocktails and endless champagne while enjoying the music played by both the resident and guest DJ's. The extensive menu will be comprised of delectable dishes featuring signature tastes and spices representative of all the countries Nikki Beach is located. Dishes will include delicious salads, creative sushi rolls, original seafood entrees and the famous slow-roasted free-range rotisserie chicken.
---
Nikki Beach Ibiza Events
Sunset BBQ every Thursday
Welcome to St Tropez day party followed by live music and performances during dinner under the stars every Friday
Jet Set Saturdays followed by Moonlight Dinner
Champagne Brunch every Sunday
---
Chartering a Yacht to Nikki Beach Ibiza
We have a fine selection of world-class yachts to take you to Nikki Beach Ibiza. Whether you want to cruise around the island or fancy a spontaneous trip from Palma de Mallorca or Formentera, we have the right yacht for you!
---
Click here to see our Ibiza Charter Yachts
Other Articles of Interest
Charter destinations