7 Day Mallorca to Ibiza Crewed Motor Yacht Itinerary
Discover Palma de Mallorca, Ibiza and Formentera on this epic 7 Day motor yacht adventure from Mallorca to Ibiza
Day 1: Palma | Day 2: Es Trenc | Day 3: Cabrera National Park | Day 4: Puerto Adriano | Day 5: Cala Xarraca | Day 6: Es Porroig | Day 7: Formentera | Day 8: Disembark in Ibiza
The Balearic Islands of Mallorca and Ibiza offer much more than just nightlife and it is no wonder Spain is becoming one of our favouriote charter destination. The glistening waters surrounding these mountainous islands are ideal for paddle boarding, water skiing or any other water sport that might take your fancy. With some delightfully hidden bays and coves, not forgetting the sublime Spanish produce, the Balearics are a great place to charter a crewed motor yacht.
Contact our Charter Experts who - with unrivalled expertise of the area - are on hand to deliver an adventure like no other in the Balearics, from tailoring an itinerary to you and your group's needs, to the moment you step off the yacht.
---
Day 1: Palma to Es Trenc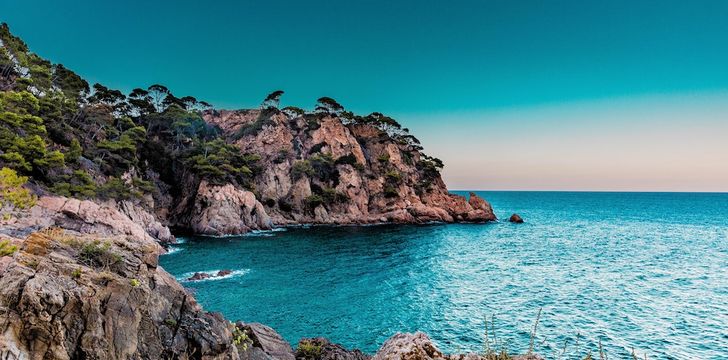 Embark your crewed motor yacht in Club de Mar, Palma and discover Es Trenc, a pristine and isolated beach in the southern part of the largest Balearic Island. Unspoiled by hotels or resorts, Es Trenc offers over two kilometres of tropical-esque white sand, perfect for getting into the holiday spirit. There are some lovely cafés and restaurants along this stretch of paradise, or in the nearby town of Ses Covettes, but why not get your crew to prepare a delicious dinner on board whilst you revel in the view of Es Trenc at anchor.
Day 2: Es Trenc to Cabrera National Park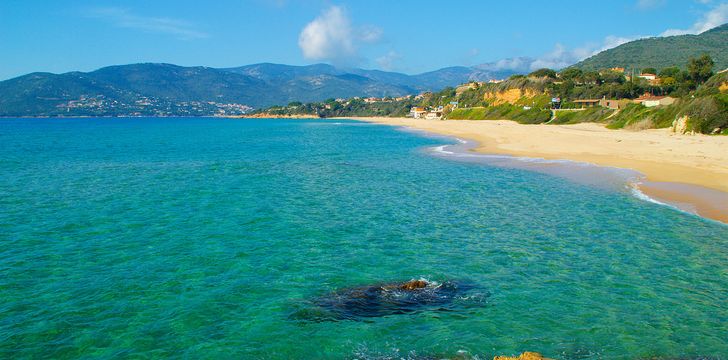 There are worse views to wake up to than the endless stretch of the flawless Es Trenc. After enjoying your first al fresco breakfast on your aft deck and a full morning of water sports, your crew will take you to Cabrera National Park. Cabrera is an uninhabited islet just south of Mallorca, untouched by modern tourism and one of the best-preserved landscapes of the Mediterranean. From your yacht, or if you choose to head ashore, you can spot wildlife not found anywhere else in the area. Dolphins, black lizards and a number of rare sea birds take advantage of Cabrera untarnished environment. Take a mooring ball and spend the night in tranquility. 
Day 3: Cabrera National Park to Puerto Adriano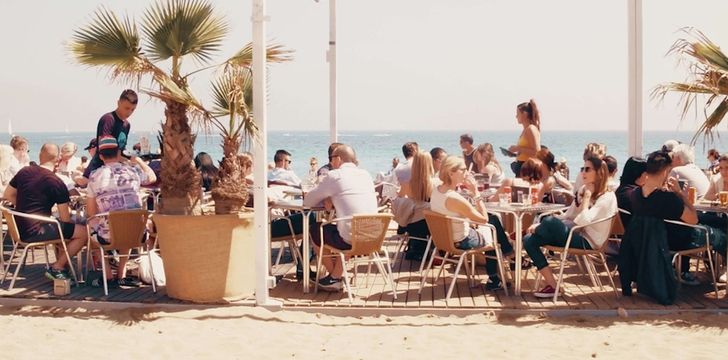 Having seen what nature has to offer, your third day in the Balearics is your day of luxury. The next destination is Puerto Adriano, a marina to the southwest of Palma, where exquisite restaurants, designer boutiques and various musical and cinematic events are located. You could start the day by making use of the water sports on offer aboard your yacht, such as exploring the shallow coastline with the snorkelling gear, kayaks and paddle boards. For those seeking an adrenaline rush, hop on a Seabob and watch the stunning scenery of Mallorca's mountains whiz past. With 11 fine restaurants at Puerto Adriano, you'll be spoilt for choice as to where to spend your evening after your day of retail therapy. If you prefer, relax on your yacht whilst the crew prepares a delectable meal for you and your guests!
Day 4: Puerto Adriano to Cala Xarraca Ibiza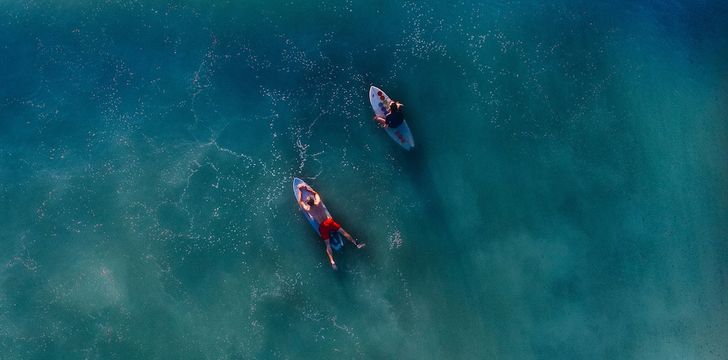 It's Ibiza time! Your first stop on the island that never sleeps is Cala Xarraca, yet another piece of utopian coastline. Not only are there some rocky, jagged cliffs in the vicinity that provide some striking photo opportunities, but the still, transparent waters are another great spot for paddle boarding. A real highlight of Cala Xarraca is its natural mud bath, ideal for some mid-week relaxation. The rejuvenating bath soothes your skin and is said to have healing properties for your whole body and mind. After your stress-free afternoon at the mud baths, the Cala Xarraca restaurant - run by the same family for over thirty years - is a magnificently traditional option for an evening meal. Spend the evening at anchor and soak up the Ibiza vibe. 
Day 5: Cala Xarraca to Cala Bonita and Es Porroig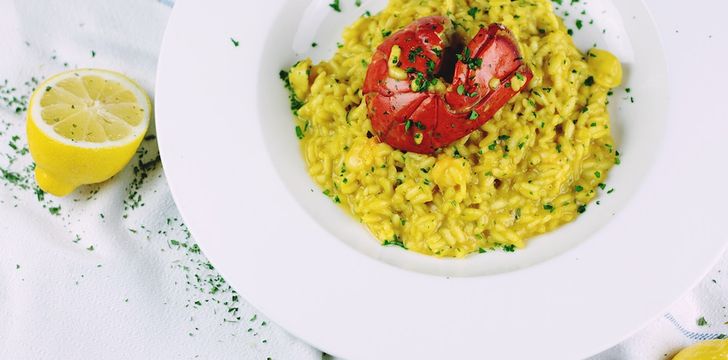 The cruise from Cala Xarraca to Es Porroig is a fantastic opportunity to take a go-pro, get back on the water skis and feel the refreshing breeze cool you off from the Mediterranean sun. Stop at the stunning Cala Bonita restaurant for a delightful lunch and dip in the pristine ocean. You will feel you have the whole bay to yourself! Arriving at Es Porrig, spend the late afternoon and evening at anchor, soaking up the summer rays onboard your luxury motor yacht.
Day 6: Es Porroig to Formentera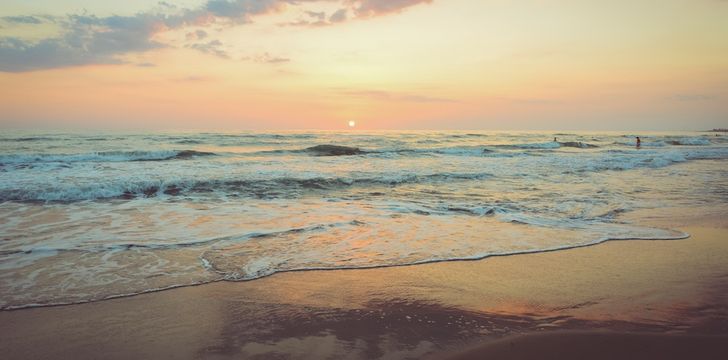 Having seen the most beautiful jewels of Mallorca and Ibiza's coastline, spend the remainder of your charter exploring Formentera, the gem of the Balearics. An instant highlight in the north of the island is a shallow "sandbar" joining the tiny island of Espalmador to the rest of Formentera which can be paddled to when it appears at low tide. Just towards the south of this phenomenon lies Beso Beach, a beach bar that has a welcoming rustic appearance filled with laidback music and a typically Mediterranean vibe. The Spanish, Mediterranean and Basque flavours on offer here will welcome you to Formentera with a meal you won't forget. Watch the sunset over Ibiza and spend the evening at anchor. 
Day 7: Formentera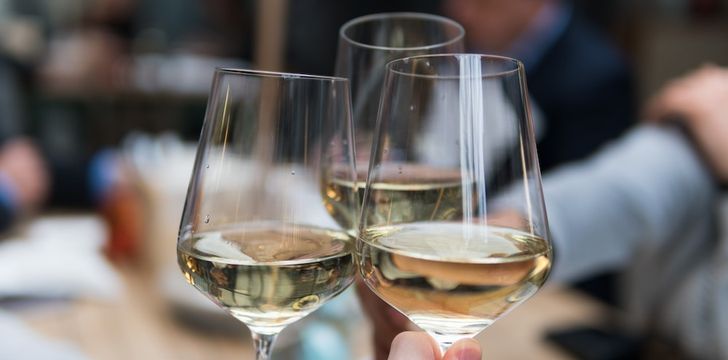 Spend the morning discovering the best beaches on offer before sampling some of the finest beach clubs in the Mediterranean. If you're looking for the Club 55 St Tropez of Ibiza, Juan y Andrea's is your answer. The seafood is impeccable, with fantastic lobster and traditional paella dishes on offer, not to mention the best Spanish sangria and refreshing homemade cocktails. The view at Juan y Andrea's matches the culinary delights as green countryside, white sandy beaches and brilliantly blue seas surround it. After lunch in this wonderful location, head back to your yacht for a final afternoon of watersports, sunbathing and a glass of something refreshing. Dine on board your yacht or at one of the many little restaurants in the Old Town before settling in for your final night.
Day 8: Disembark from Ibiza
We're sure that by this point you've had the best holiday possible but unfortunately, it's time to leave your wonderful yacht and crew. Disembark at Marina Ibiza and contact your Boatbookings broker to do it all over again on your next luxury yacht charter holiday! 
Other Articles of Interest
Charter destinations