Ibiza to Formentera Itinerary for Yacht Charter and Day Boat Rental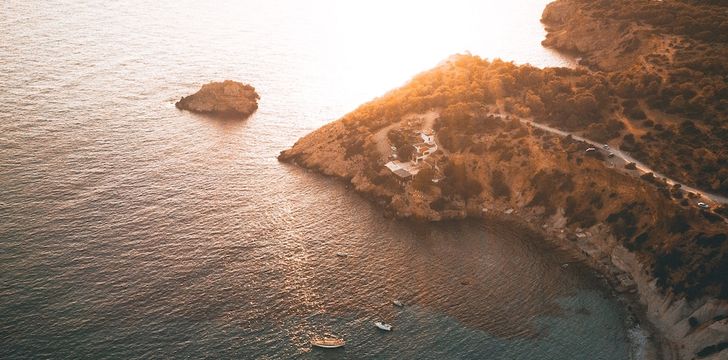 Ibiza Day Charter Boat Itinerary
Ibiza is an amazing charter destination and we are regularly asked to recommend itineraries for our charters. See our Ibiza Day Charter Page to take a look at the yachts we have available in the region. Below is a very popular day boat charter itinerary from Ibiza to Formentera guaranteed to please just about everyone. We've had hundreds of happy charterers take this itinerary, always with glowing results! However, if you have specific ideas about what you'd like to do while on the water around Ibiza and Formentera, please feel free to call us; day charters of this typically start from around €2,000. Although Ibiza is renowned for its party scene, there is plenty more to do than just clubbing; see our Ibiza blog to find out more.
---
Map
The day cruise from Ibiza to Formentera starts from the bay of San Antonio, past the 15 small islands which make up the Cala D'Hort marine nature reserve, and along the south-west coast past the many tranquil bays and the spectacular Es Vedra island arriving at Formentera in about an hour by motor and 3 hours by sail (depending on the wind).
---
Beaches and Restaurants in Formentera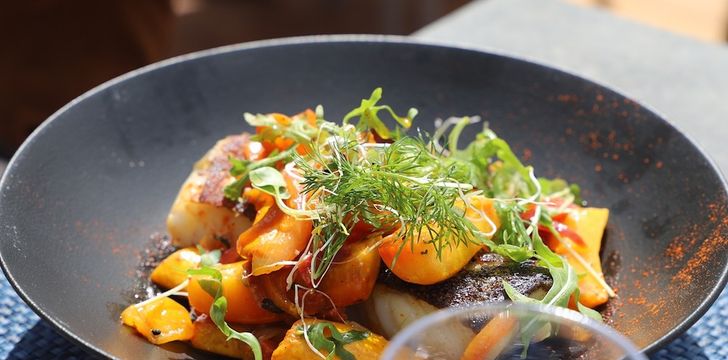 You can anchor at Formentera in the turquoise waters and enjoy the beautiful sandy beaches. Many yachts anchor directly in front of "Juan Y Andrea", one of the most stylish and exclusive restaurants to be found in the Balearics. You can catch the restaurant tender which will whisk you off for your meal, and then return to the boat after.
---
Enjoying the Ibiza Coast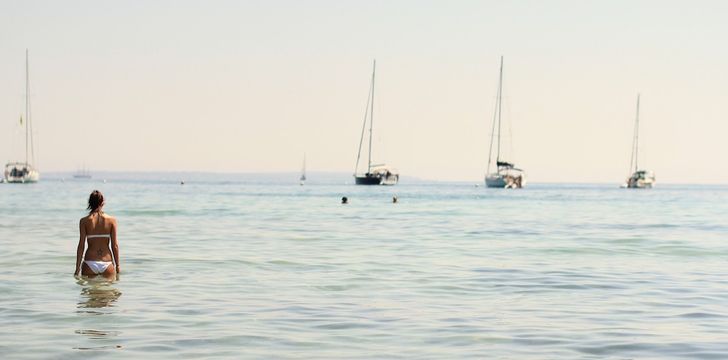 Leave the Port and head up the Northeast coast to marvel at the true beauty of Ibiza's most rugged coastline with sheer cliffs and rocky arches of the Margarita Island where you can sometimes spot the beautiful and rare Elenonor's Falcons swooping from their cliff-top perches. This is the route to get away from the madding crowd, with many little coves to tuck into and anchor where we can be in privacy away from other boats. You can also call in at small little anchorages such as Port San Miguel or Benirass and go ashore for lunch.
More about Ibiza Yacht Charter and Boat Rentals | About Juan Y Andrea | Book this trip directly
---
Sunset on Ibiza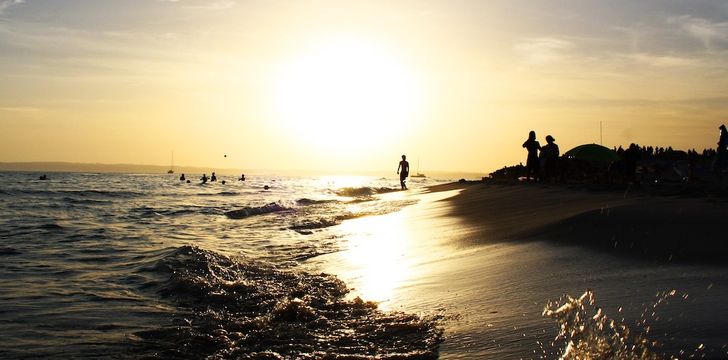 After the cruise back to Ibiza Harbour, as a final treat, take in one of Ibiza's beautiful sunsets, anchored out the front of the world famous "Cafe Del Mar" sunset bar.
If you are looking for more than just a day trip around Ibiza, check out our Ibiza Yacht Charter Guide where you can find more information about chartering in the incredible Balearics.
---
See our Ibiza Charter Yachts and Day Boats Contact us to plan an Ibiza Day Charter
Other Articles of Interest
Charter destinations