Alaska Yacht Charter in The Last Frontier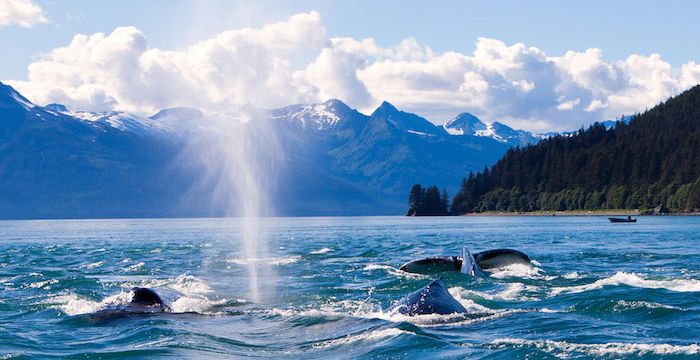 When one considers the Great Outdoors, there is perhaps no outdoors greater or grander that the majestic mountains, glaciers and fjords of the great state of Alaska. As such, an Alaska Yacht Charter will bring you in touch with the awe-inspiring grandeur of nature that will provide the memories of a lifetime.
Check out our expert broker's blog for more information and advice!
Alaska is named from the Aleut word Al-ay-ek-sha, meaning great country or mainland. Aleuts and Inuit were the original people to inhabit this state until the 1800's when the Gold Rush brought other cultures to the region. Three-quarters of the State's population live along the Coastline in cities and towns like, Juneau, Ketchikan, Sitka, Anchorage, Fairbanks.
Read our itinerary for an idea of what an astonishing experience this destination can provide!
Twice as large as the State of Texas and with a coastline of 33,000 miles long, dipping into two oceans and one sea, (Arctic Ocean, Pacific Ocean, Bering Sea) there is extensive exploring to do on an Alaska Yacht Charter. There are islands, lakes and mountains, Mount Denali at 20,320 feet high, being the tallest in North America.
From Prince William Sound to Columbia Glacier and Kenai Fjords National Park, the most exhilarating feature of Alaska is the sheer grandeur of the scenery. There are no words to describe its magnificence; you have to come between early June and early September to see it for yourself!
We have an excellent array of crewed charter yachts in Alaska, including some luxury expedition yachts that are specially designed to explore the wonders of Alaska in comfort and safety.
Our team of experienced yacht brokers make the Yacht Charter process easy for you. Boatbookings works with the industry recongnised Worldwide Yachting Association (MYBA) contracts, and has access to over 1500 yachts worldwide for fully crewed charter yachts over 20 meters.
Our Brokers, Ben, Cordy, Rob and Lambros know Alaska and they will be sure to provide you with insider knowledge on the best way to see Alaska by sea. Have a look at our luxury yachts below, get a custom proposal tailored to your specifications, and let them do the work and planning for you.
Contact us today or call to speak to an expert broker on +44 (0)20 7193 5450 (UK) or +1 954 892 5009 (US). We would be delighted to help you plan your Alaska super yacht charter!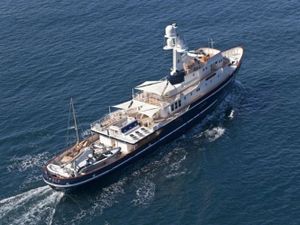 SEAWOLF
J & K Scheepweren NV 193 - 6 Staterooms - Baltic Sea
J & K Scheepweren NV 193 Luxury Crewed Motor Yacht
Length: 58.83 m
Year: 1957 (2016 Refit)
Cabins: 6
Berths: 12
Berths: 12
Cabins: 6
Crew: Crewed
Type: Motor
Length: 58.83 m

(200' 3")

Year: 1957 (2016 Refit)
BOATBOOKINGS SAYS:
"Ideal for those looking for a truly luxurious adventure in the Baltic Sea."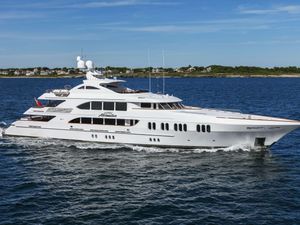 ASPEN ALTERNATIVE
Trinity Yachts 164 - 5 Cabins - Bahamas - Nassau - Alaska - Costa Rica
Trinity Yachts 164 Luxury Crewed Motor Yacht
Length: 49.99 m
Year: 2010
Cabins: 5
Berths: 10
From $199000 to $220000 per week
Berths: 10
Cabins: 5
Crew: Crewed
Type: Motor
Length: 49.99 m

(170' 7")

Year: 2010
BOATBOOKINGS SAYS:
"The most luxurious tri-deck yacht for adventure exploration!"
2 charter yachts found: Currently displaying 1 to 2.
Other Articles of Interest
Charter destinations