Cape Cod, Martha`s Vineyard and Nantucket Yacht Charter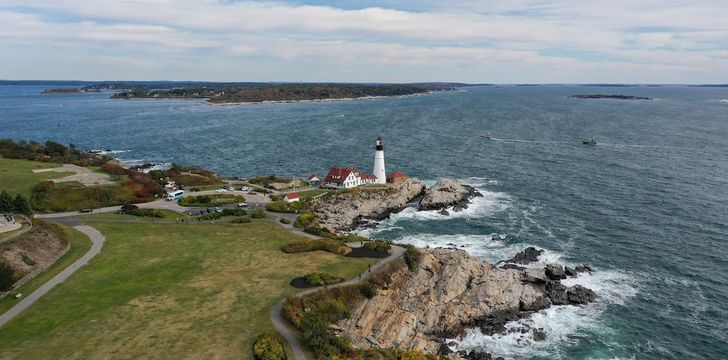 The famous peninsula of Cape Cod and the islands of Martha's Vineyard and Nantucket, just 1-hour drive from Boston, is a world apart, and a must-see yacht charter destination. Check out our New England Yacht Charter Guide for other destinations and yachts nearby! Resembling a flexed arm, Cape Cod is renowned and much loved for its grass-covered dunes, long stretches of beautiful beaches, lobster and clam shacks, restrained development, and its unpretentious style.
Cape Cod, and the neighbouring islands of Martha's Vineyard and Nantucket, have a true New England feel to them, with cedar-shingled cottages, deeply ingrained boating culture and an abundance of pretty seaside towns, perfect for watching the yachts while enjoying a lobster roll. There are excellent sailing and motor yachting throughout Nantucket Sound to the south of Cape Cod, leaving from Falmouth or Hyannis. Nantucket is charming and relaxed as well, and in addition to its centuries-old whaling heritage, has recently become a main summer destination of the international jet-set. The island boasts great beaches, unspoiled grasslands, excellent fishing, and the pretty Old Town of Nantucket with excellent shopping, making it the perfect summer yacht charter destination. 
Other Articles of Interest
Charter destinations