San Francisco Overview and Charter Yachts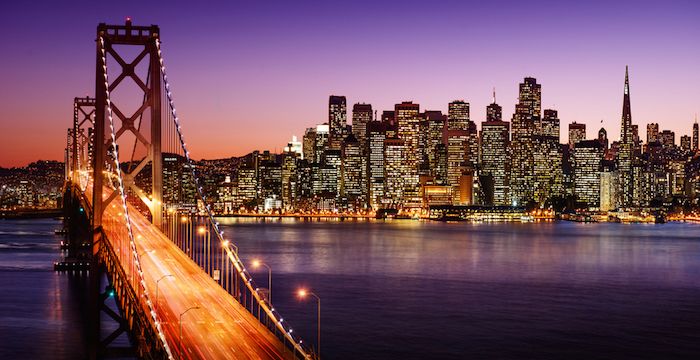 The San Francisco Bay offers a truly amazing charter experience: the Golden Gate Bridge, Alcatraz, Sausalito, the Marina, Bay Bridge, Treasure island, and the Transamerica triangle building to name just a few of the attractions. The winds are generally steady and predictable and there are numerous great stops along the way for lunch, sightseeing or a hike.
San Francisco is a fantastic destination for corporate events, as you can gaze at the glamour whilst floating past the city entertaining guests on your private yacht!
There is no more glorious site than the Golden Gate Bridge flanked by the Presidio to the south and the Marin headlands to the north (be careful, currents under the bridge can be quite treacherous because huge amounts of water circulate through this cut with each tidal cycle.
San Francisco can be enjoyed on a day charter or weekly charter holiday, on a sail, motor yacht or catamaran. If you haven't sailed the San Francisco Bay, one of the world's great charter destinations awaits you!
Other Articles of Interest
Charter destinations