Top Cannes Charter Yachts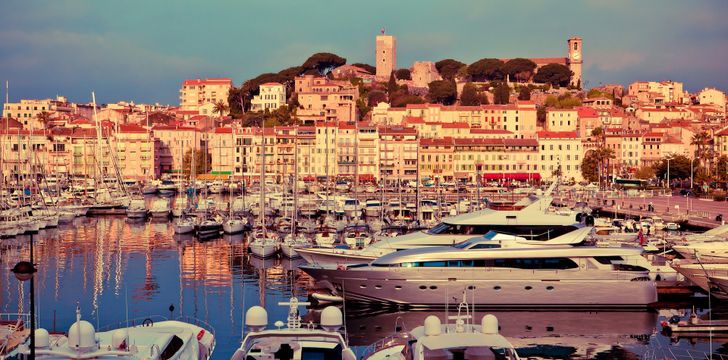 A yacht charter in Cannes should be at the heart of your summer plans. The French Riviera yacht charter season is kicked off by the Cannes Film Festival, which is followed by the Cannes Lions. Boatbookings curates the top yachts in Cannes: those that offer the best crews who always provide memorable luxury charters from Cannes to the key ports in the French Riviera. We've listed the best of the best below.
Cannes is home to the finest boutiques, nightclubs, and restaurants in the South of France - you have to visit the likes of Baoli, the Carlton and the Martinez Hotel on your luxury Cannes yacht charter. It is also a great starting point to visit St Tropez, Monaco, Antibes, and other towns along the Côte D'Azur. Whether you spend the day between Cannes and Monaco entertaining your friends or corporate clients or spend your holiday charter anchored off Les Iles de Lerins, Cannes is a wonderful place to embark on your luxury motor yacht or your sailing yacht. See our Favourite Beach Clubs for some nautical ideas on where to eat and relax in Cannes - and as importantly - where to be seen!
If you're interested in renting a boat for the day from Cannes to St Tropez, see our Cannes Day Charter Page for more information, or our Cannes to St Tropez Day Itinerary for some real inspiration! It's certainly one of our favorites at Boatbookings.
Other Articles of Interest
Charter destinations