MIPCOM Yacht Charter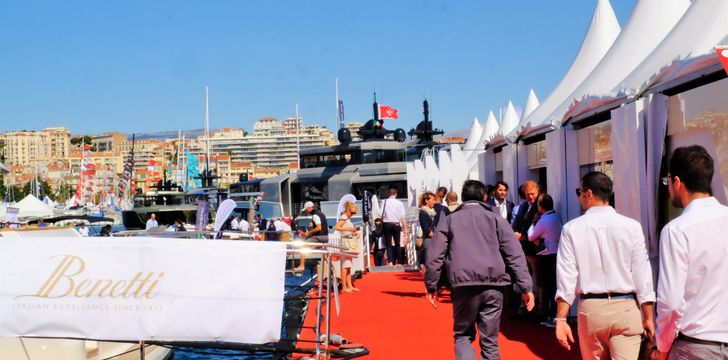 Upcoming Event Dates
MIPCOM is a prestigious congress for the Audio Visual Content Market, which is held every October at the Palais des Festivals, Cannes. This conference brings together the world's most influential industry players for four days of meetings, screenings and conferences that cover an array of topics, including marketing, legal issues, new distribution options, licensing and merchandising trends. The aim is to turn every moment into an opportunity!
Networking is a key feature of the conference and a yacht is the perfect setting to discuss business deals and entice new clients. If you will be at MIPCOM 2017, charter a yacht in the Vieux Port de Cannes, next to the Palais des Festival for endless corporate entertaining opportunities. Alternatively, book a series of day charters to entertain clients and celebrate your successes. Boatbookings has the very best yachts to meet all your requirements. 
MIPCOM is an extremely popular event, so it is important to book one of our yachts 6-12 months in advance to have the best chance to get into port! Below is a range of yachts we have available for MIPCOM; simply get in touch with one of our brokers and we will take care of all the details!
Sort through the charter yachts below or use these handy links to quickly find the yachts that best fit your needs:
Motor Yachts: Bareboat (inc. Bareboat with Skipper) | Crewed
Monohull Sailing Yachts: Bareboat (inc. Bareboat with Skipper) | Crewed
Catamarans: Bareboat (inc. Bareboat with Skipper) | Crewed
Yachts for Special Events: Motor Yachts | Sailing Yachts
User Ratings: Top-rated yachts
Other Articles of Interest
Charter destinations