Cannes Berth Application - Obtaining a Berth at Cannes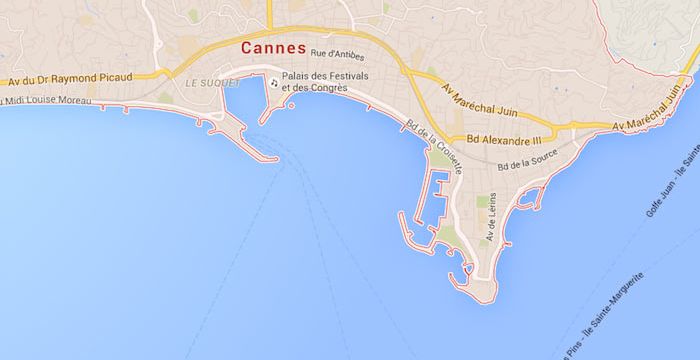 Are you looking to obtain a berth in Cannes? If you are interested in getting a berth on the Quai Albert Edouard, the main strip that runs right by the Palais des Festivals, there is a very specific process you need to follow. Whether you want a berth in the Vieux Port for personal use or for entertaining during a conference or event, everybody has to follow the same routine.
The berths at Cannes run on a first come, first serve system. There is no way for you to try and 'jump the queue' or 'work the system'.
In order to apply for a berth in Cannes, you are required to show the charter contract, company documentation, yacht license and documentation and fill out an extensive form. These documents then need to be delivered to the Capitainerie (Port Office), fully completed and in perfect order or it will be rejected.
At Boatbookings, we have years of experience of getting berths in Cannes for our clients. Whether you are looking for a berth during the all important Cannes Film Festival or MIPIM, MIPCOM and all the other events that run throughout the year in Cannes, we would be happy to help!
We will help you plan and organise your event charter, from the best boat to suit your group, to submitting and finalising your berth location - all in order to help bring together all the subtle aspects that make your charter just right for you.
Below are some of the yachts that are specialised in events at Cannes. Just select the yacht that looks the best to you and let us know!
Other Articles of Interest
Charter destinations