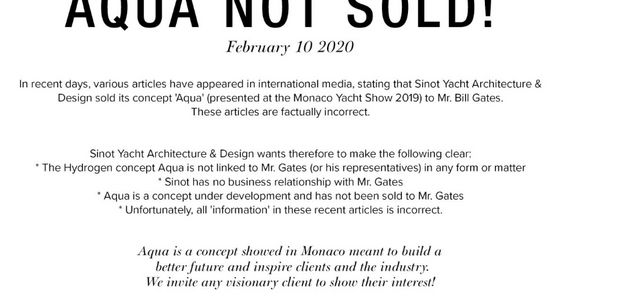 It has been speculated that Bill Gates, the American billionaire, has commissioned a hydrogen-powered superyacht that debuted at the Monaco yacht show in 2019. It has now been reported that Bill Gates, did not, in fact, commission this green-going superyacht and still remains available for investors.
Find out how you can charter a luxury crewed motor yacht!
Is the future going Green?
We have seen a trend in recent times towards electric and hybrid cars. Yachts are most definitely next in line to follow suit. We have even seen prototypes of electric planes starting (Read more about them here) so it's about time we see some electric/hybrid boats on the market.
Lower your carbon footprint using our carbon offset calculator.
But what about this hydrogen-powered yacht?
Sinot has just released a statement that it was not Bill Gates who ordered the yachts commission. The yacht is still considered in its concept stage and therefore has not been produced for mainstream charter, although they welcome investors who "share the same vision".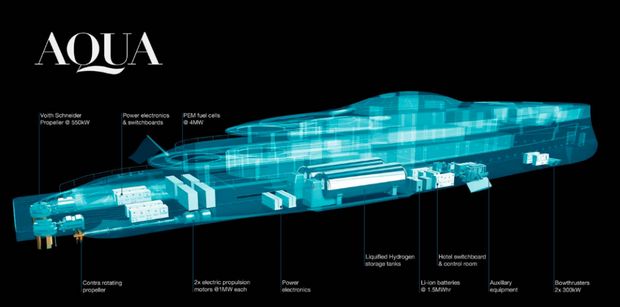 Aesthetics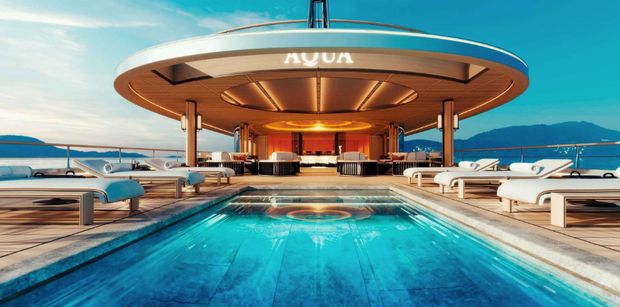 It is hard to look past the prowess of this superyacht. Her flowing lines are reported to be inspired by ocean swells which is a salute to nature in its self. Her distinctive bow sets her apart from any other superyacht which is currently on the market. Not to mention her free-flowing aft deck space which features a waterfall!
Set over 5, meticulously appointed decks, AQUA is the definition of design ingenuity. From her furnishings to her engines, no part of AQUA has been overlooked or rushed. She utilizes space from her bow to her aft deck which descends into the water with nothing but elegance.
Check out our motor yachts and articles here!
It's all happening at the aft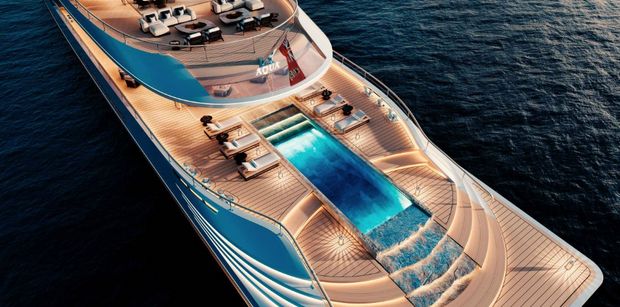 Probably one of our most favourite features on this yacht is her 2 deck aft space. AQUA's top sun deck is partially shaded, with tables and a bar, you just cannot help but imagine yourself sipping on cocktails while marvelling at the French Riviera, or some other sought after cruising area.

On the deck below, you have what can only be described as heaven on earth. Her infinite-type pool cascades down and transforms into a water feature style waterfall. Step elegantly down the innovative series of steps down to the large sunbathing deck which allows guests sea-level access to the sea.
It doesn't stop there… how about an onboard spa?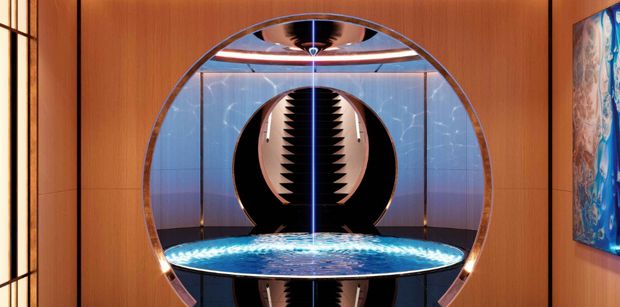 Sinots incredible engineering and design does not stop when you go below decks. Step through into a different world, a world of tranquil and peace. Wash away your day to day stresses as you immerse yourself in the onboard spa, complete with a massage room, and gymnasium.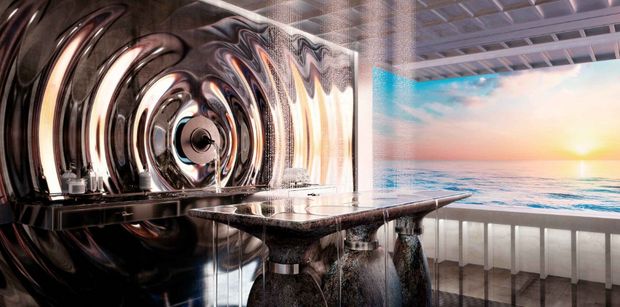 Water is a natural healer, so it only makes sense that AQUA has a hydro-massage room which is exclusive to AQUA and discovered by the Romans. Massages administered by soothing, pressurized jets offer a relaxing, healing method that heals alleviate muscle and tissue damage.
The Masters Pavillion…
Worlds cannot do this justice, so here's a glimpse of what to expect…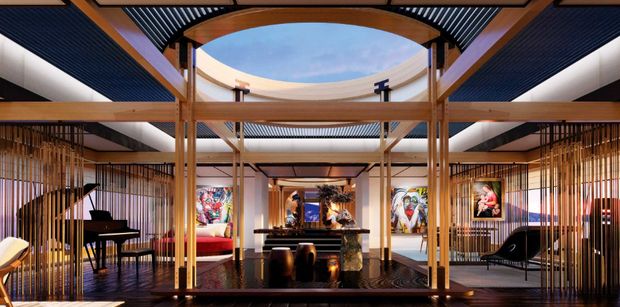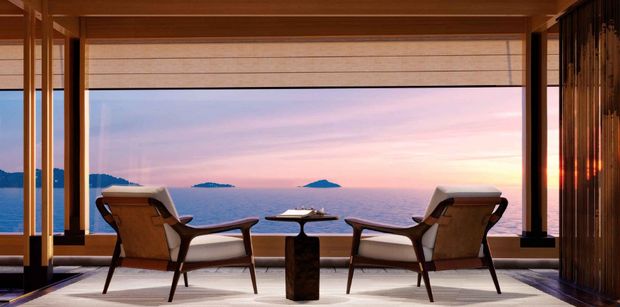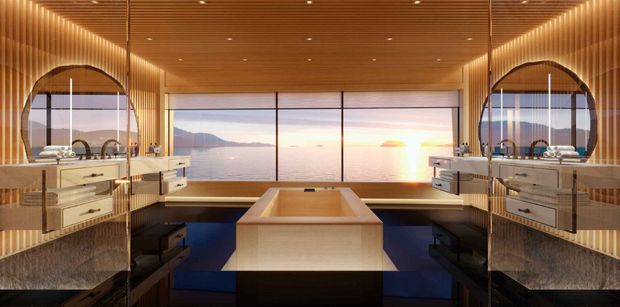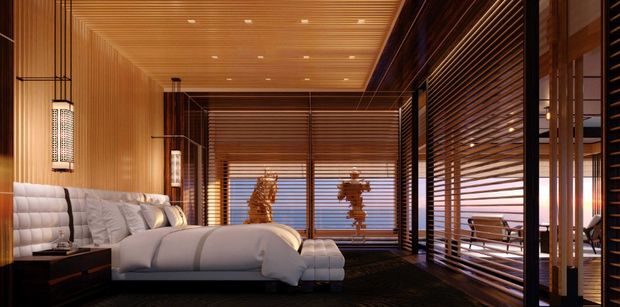 AQUA is not currently available to the charter market as she is still in her final stages of design. If there are features that you are particularly interested in, speak to one of our brokers so we are able to review yachts with similar characteristics so you too can enjoy the cruising world in luxury!