Often, a yacht charter vacation is an opportunity to be out on the water and getting back to nature. Therefore, many look for ways to be more environmentally friendly while enjoying a blissful getaway in locations such as the French Riviera, Amalfi Coast, Greece or the Caribbean. Whether you are chartering for the first time or are a seasoned charterer, it's never too late to make changes to be more environmentally friendly on board
Waste Management
Responsible waste disposal and recycling are incredibly important onboard your yacht charter, especially when trash and garbage can quickly end up in the ocean, either by accident or as a result of careless behavior onboard. Keep all garbage and items to be recycled secured somewhere on the boat until you can permanently and properly dispose of them onshore. This way, you can enjoy your charter by swimming with nature, not with garbage.
Check out our green chartering page here!
Reduced Plastics
Many catamarans in the BVI and elsewhere in the world are now employing the use of reusable water bottles. Try to stock your boat with a few plastic products as possible. If you are chartering without a crew, purchase water in larger containers and then refill reusable bottles or glasses as needed. Having less plastic bottles and cups on board will not only benefit the environment, but it will also minimise unwanted clutter.
Eco-Friendly Products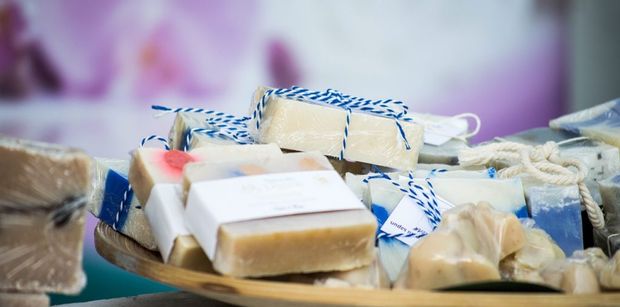 Many are not aware that all on board fluids flow directly into the ocean. Therefore, opting for EPA-approved household products has a significant impact on the environment. There are many eco-friendly product options available, so all you have to do is read the labels and look for soaps, shampoos, conditioners, shower gels, and other common cleaning solutions made with natural ingredients. If you want to contribute to ocean conservation positively, only apply marine-safe sunscreen.
Leave Nature as You Found It
In locations from Tahiti to Sardinia, the beauty you'll find is not possible in any other method. Observe and enjoy the natural surroundings, without disturbing anything along the way. When snorkelling or diving coral reefs, be particularly mindful not to touch anything with your body or equipment. Rather than taking home shells or dead coral as a souvenir, take a photograph instead. As travelers and sailors, most of the cruising and charter community has an interest in preserving the integrity of our premier vacation destinations and maintaining a respectful relationship with the environment. By sharing responsibility with small, thoughtful contributions, we can make a positive global impact, and leave a positive legacy behind for generations to come.
Contact one of our Charter Brokers today to book your Yacht Charter!