In previous articles we have covered the pristine beauty and historic treasures of Croatia and the stunning Dalmatian coastline, but another reason to charter in this part of the world is the incredible selection of bars and restaurants, where you can while away the days or evenings sampling the local fare. With a multitude of options, I will concentrate on a couple of our clients favourite spots from Split to Hvar.
The Dvor restaurant, about a 20 minute walk from the old town of Split is not to be missed. Either kick start your week sailing with dinner the evening before you pick up your charter yacht, or treat yourself to lunch after dropping your yacht back at base. This waterfront restaurant serves consistently excellent local dishes on the beautiful garden terrace overlooking the bay. This place is popular so be sure to book to ensure a table!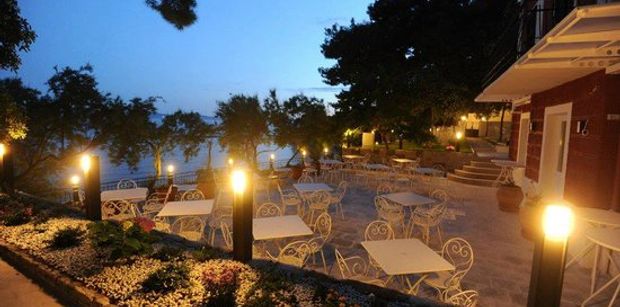 Just nine nautical miles from Split is the beautiful, small island of Solta. You can either pick up your charter yacht on Solta or sail across the bay, but whichever way you do it, your first evening stop should be Sesula Bay, just south of Maslinica and dinner at Sismis Restaurant and Wine Bar. The staff will help you moor just outside the restaurant and you will truly feel like you are on holiday, sitting with a glass of crisp Croatian wine, ordering local dishes, soaking up the atmosphere with your charter yacht "parked" outside.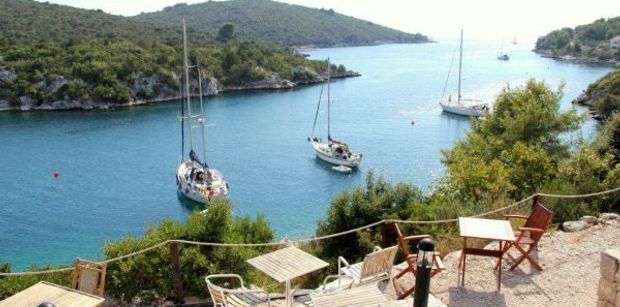 Brac Island is renowned for it bustling, busy vibe in the heart of the summer and there are many restaurants, bars and cafés on the coast to cater for all the visitors. Why not explore the interior and stop for lunch at the hidden gem of Konoba Nono Ban? Escape the midday heat and get comfortable on the terrace under the olive trees and enjoy some local 'Peka'. This delicious and traditional way of cooking essentially bakes meat or fish and potatoes and vegetables under a steel 'bell' in the open fire.
Tucked away in a cobbled back street of historic Hvar is a burger bar to rival the best of New York City or Los Angeles, making 50 a burger and champagne bar worthy of a visit. The owners boast that every ingredient apart from the ketchup is handmade and you can definitely taste the attention to detail. Try a grilled octopus burger served with polenta fries or the Hvar beef burger with truffle fries, washed down with a cold glass of something bubbly and you will not be disappointed!
We would love to hear about some of your favourite places to eat and drink as you cruise the Dalmation coastline so please let share them with us on Facebook and contact us if you would like any information about chartering a yacht in Croatia.