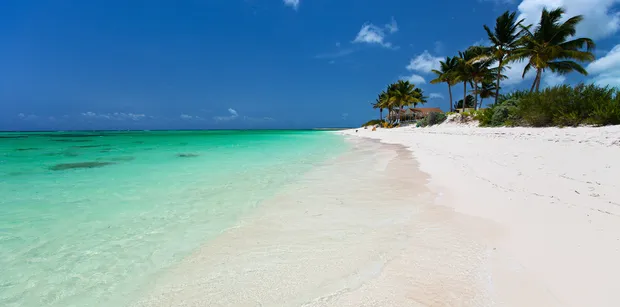 It's human nature to seek a bargain. There's something incredibly satisfying about getting great value for money and deals don't come much more exciting than a crewed charter in the BVI. Compared to the local 5 star resorts, you'll wonder how you're getting away with daylight robbery!
The All Inclusive Dream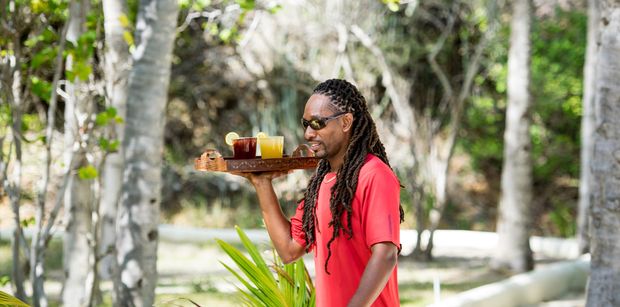 The biggest treat that comes with chartering a crewed vessel in the BVI is that everything, and we mean everything, is included. That's a transfer to your boat and a refreshing cocktail wrapped up the minute you arrive in paradise. Gourmet breakfast, lunch and dinners are served up by your exceptional crew on a daily basis at no extra cost – with gaps between meals filled up with cheeky snacks and a few drinks enjoyed out on deck.
Extraordinary Excursions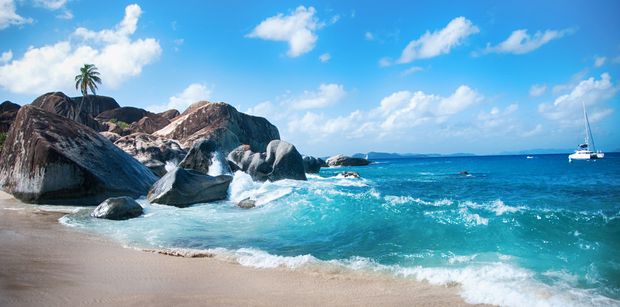 Trips to the Baths, seen here, and various other islands around the area will cost a pretty penny for those staying in a nearby resort, however your floating home can cruise between them all for free. Pay a visit to Anegada to sample the world famous lobster, find the wreck of the Rhone or go whale spotting – the Caribbean is your oyster. You could even have oysters for dinner that night…
Non-Stop Water Sports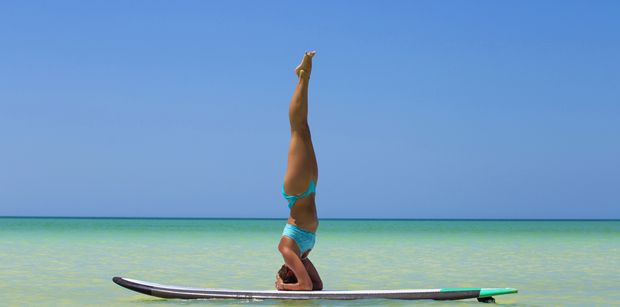 The BVI is jam-packed full of sights, beach bars and sun-bathing opportunities. However, to pump some action into your charter, your crewed yachts will be equipped with any number of amazing water toys, from paddle boards to water skis, sea bobs and snorkelling equipment. Donning a mask and some flippers to get up close and personal with the local marine life can be enjoyed at your leisure while on a charter holiday, as opposed to the paid for and scheduled activities on offer at a holiday resort.
A 3 cabin crewed catamaran costs around $18,500, including the food, drink, toys, excursions and transfers mentioned above, while the price of two rooms in a five star resort, plus the same amount of activities, can easily be in excess of $24,000. You've got yourself a deal!
Let us start planning your all inclusive charter holiday in the BVI today!