FLIBS is right around the corner – and we have plenty of reasons to be excited. After all, the Fort Lauderdale International Boat Show, held between the 4th – 7th of November, is the biggest yachting event of the year. We'll soon be heading to the 'Yachting Capital Of The World' to attend the 57th edition of FLIBS, where 3.5 billion USD worth of yachts will be showcased over 5 days. Here are the  6 super yachts  we are looking forward to seeing the most, and why.
1. Iron Man — 38m Benetti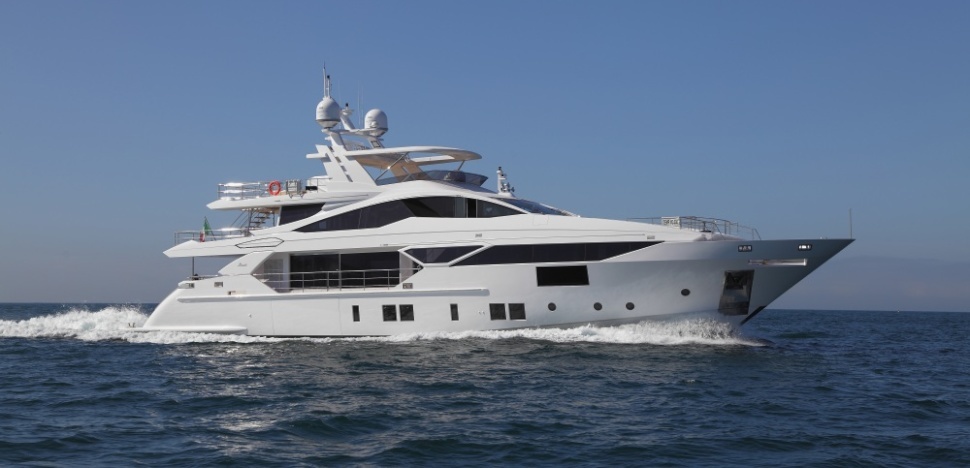 Key Features: A monochrome contemporary interior design by Redman Whiteley Dixon and an exterior by Stefano Righini makes IRON MAN a true sight to behold. Possessing a cutting edge fitness room and wellness area, stunning formal and al fresco dining, numerous lounges and work spaces — her beauty lies within the details of each stateroom.
Why we love this yacht: IRON MAN won the Showboats Design Awards 2016 due to its incredible configuration. Each element of design has been well-thought out to cater to every comfort and demand of the guests. Its spaces are designed for socializing, without sacrificing the feeling of privacy and space.  Lovers of aesthetic will delight in this yacht's every facet.
2. Eleanor III — 39m Palumbo
Key features: Ultra-modern stabilization systems which reduce roll motion effects allow an incredibly smooth cruising experience, whereas diesel-electric engines will increase performance. Guests will no doubt enjoy the beautiful interior and exterior designs, as well as this yacht's state-of-the-art amenities.
Why we love this yacht: ELEANOR III, built by Palumbo, epitomizes modern advances within the yachting industry. She holds three interior design awards and came in as a finalist for two exterior design contests. She redefines the meaning of cruising on a yacht.
3. DELTA 88 IPS — 25m Delta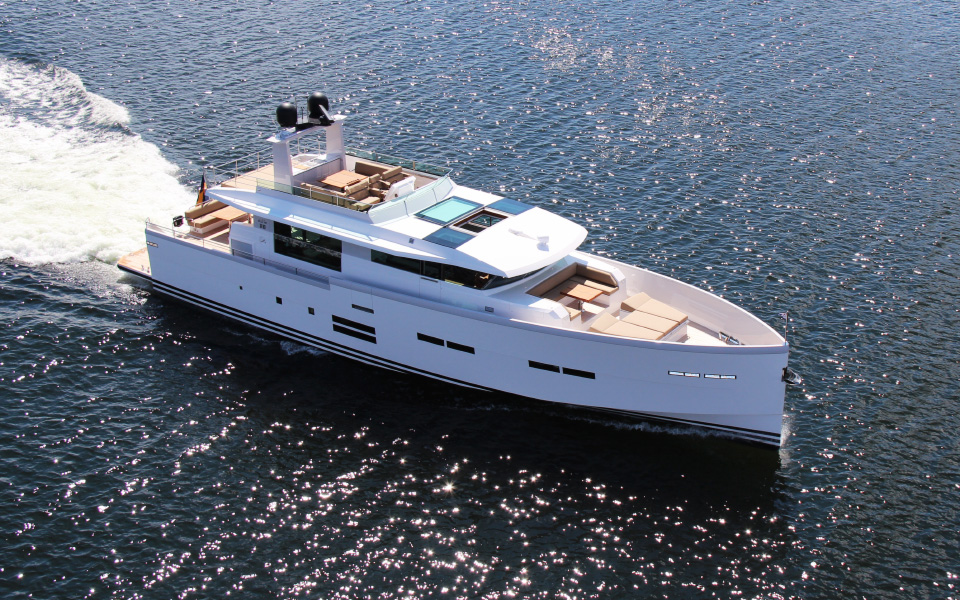 Key features: Being the flagship yacht of the Delta Powerboats,  this yacht is distinctive in its use of carbon fibre  for incredible fuel efficiency and a stylish finish. This vessel is best described as a luxury sport motor yacht — boasting speed, comfort, performance and clever configuration paired with elegance.
Why we love this yacht: This boat's scandi-chic is the height of contemporary design and allowed it to win the 2015 Motor Yacht of the Year award. The clear-cut lines and uninterrupted space found onboard gives this yacht a sleek finish – whereas her performance remains unrivaled. This yacht is approximately 40% more fuel efficient than yachts of similar size.
4. Galactica SuperNova – 70 meters Heesen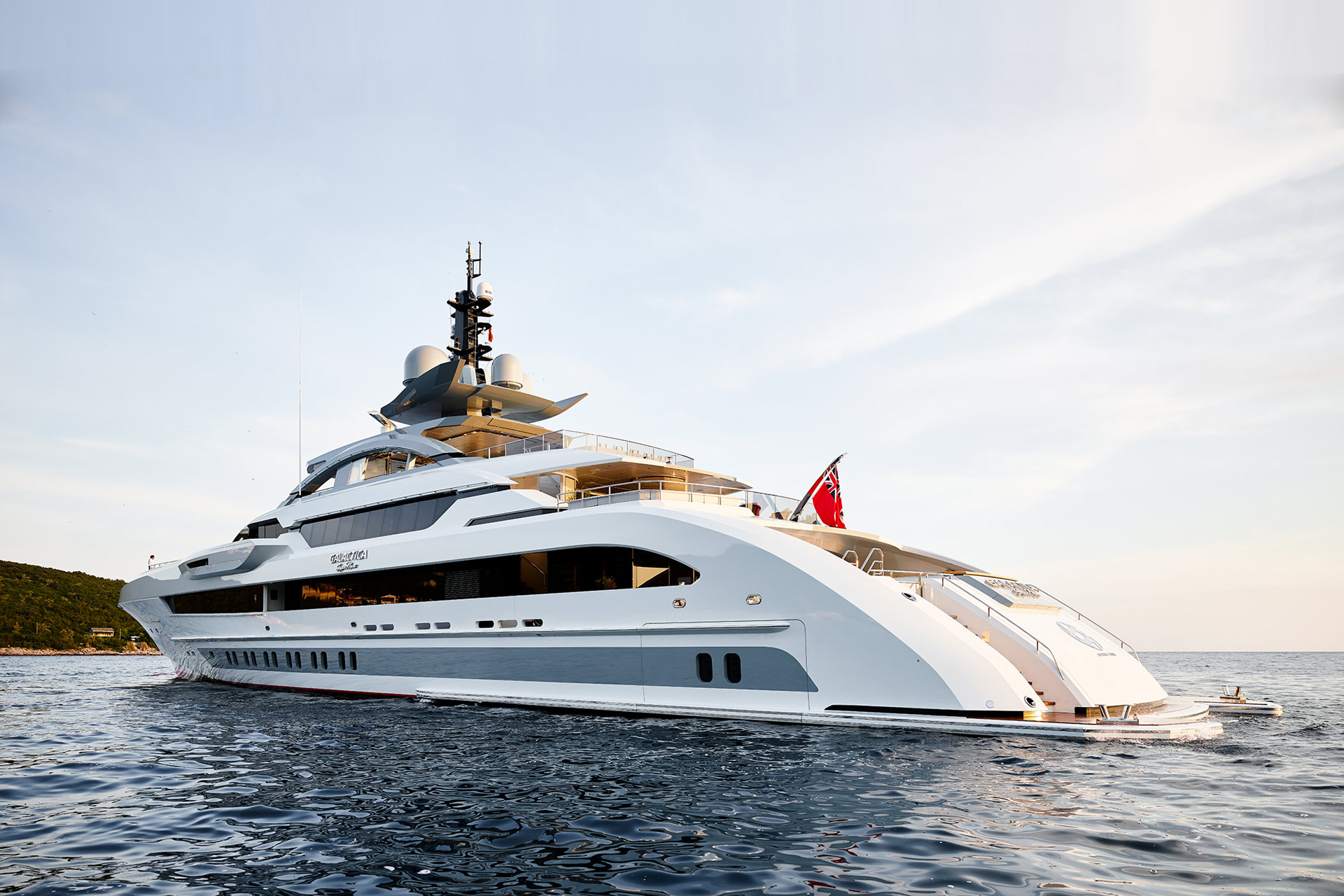 Key Features: GALACTICA SUPERNOVA has a prodigious speed of 30 knots due to innovative propulsion systems and an aluminum superstructure. She is capable of accelerating from 0 to 30 knots in 75 seconds. GALACTICA SUPERNOVA boasts an elevator, swimming pool, beach club, tender garage, swimming platform, at anchor stabilizers and a Touch-n-Go Helipad.
Why we love this yacht: After her tremendous success at the Monaco Yacht Show 2016, GALACTICA SUPERNOVA continues to make waves throughout the yachting industry with good reason. Her instantly distinguishable silhouette, generous spaces and ultra-contemporary interior design ensures guests the stay of a lifetime.
5. JUST J'S — 60 meters Hakvoort: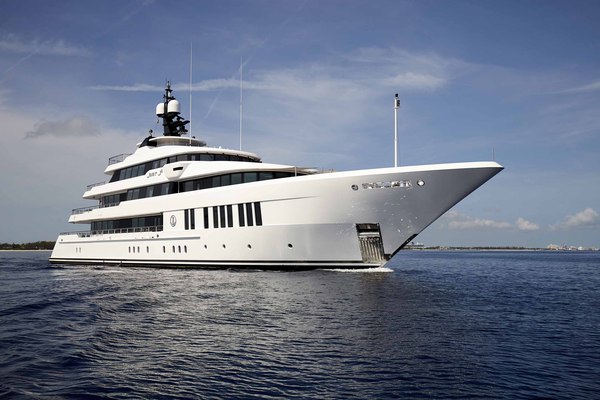 Key Features: JUST J's possesses a completely customized design, a stunning outward look and 5 generous decks featuring their own distinct theme.
Why we love this yacht: Delivered in 2016 by Hakvoort, this vessel is the largest built by the Dutch shipyard yet. JUST J's comes with an endless list of amenities on board, including a pool fit with an integrated contraflow jet, multiple lounges, wellness areas and state-of-the-art entertainment systems.  Her triumphant size, design and overall feel makes her a true head-turner.
6. SOLANDGE — 85m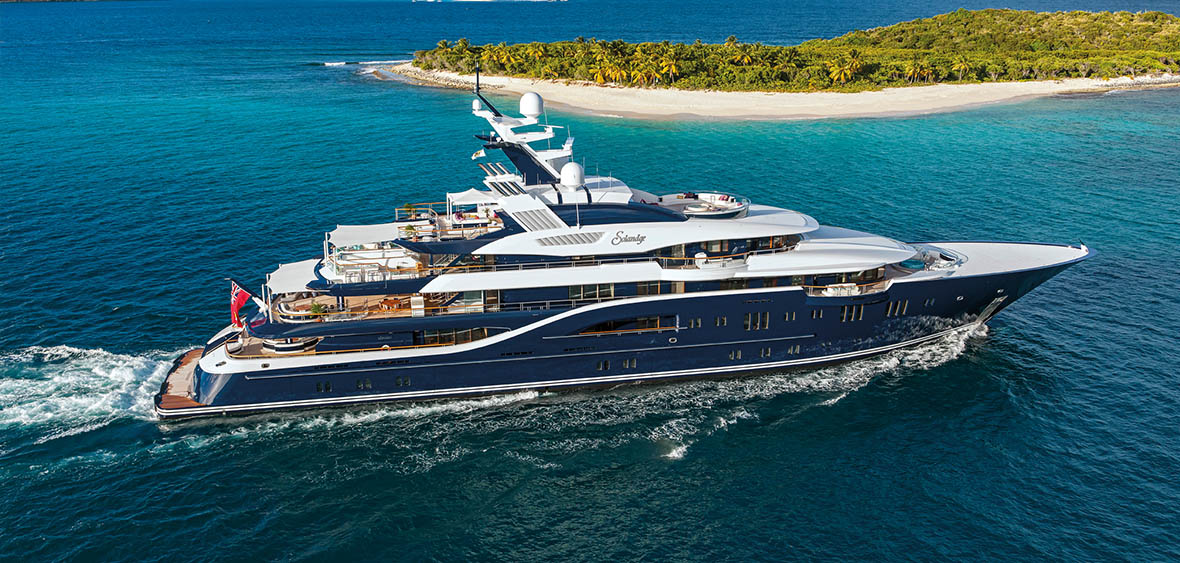 Key features: SOLANDGE holds a steel hull, an extensive aluminum superstructure and harmonious outward lines. Onboard, SOLANDGE exceeds every expectation with a helipad, state-of-the-art wellness areas, deck jacuzzi, elevator and an RYA water sports centre. In addition, SOLANDGE provides wheelchair access. The interior boasts two magnificent walls of back-lit amethyst, 50 different marble and granite surfaces and more than 30 alternative woods throughout.
Why we love this yacht: SOLANDGE will be the largest yacht for display at the FLIBS. Her Espen Oeino exterior design is complemented in perfect harmony by the exquisite interior decor, put together by none other than Aileen Rodriguez in collaboration with Dolker&Voges. SOLANDGE is one of the finest yachts available for charter in the entire world, with an unprecedented level of luxury.
Would you like to charter a super yacht? Contact us to make it happen – our brokers will work on your behalf to find the ideal yacht for your needs and preferences.