Super yachts meet supercars as Aston Martin and Quintessence yachts collaborate to create the connection between the yachting and sports car world. Imagine cruising the French Riviera on this metallic and striking 11m AM37, or speeding along the stunning Amalfi Coast. Aston Martin is a luxury and renowned brand, and now a work of art has been produced for the sea with the highest tech and innovation. She made her debut at the MYS, and was quoted to change the "status quo of the nautical world'. With the style of a Riva and stability of a catamaran this is the yacht people are talking about.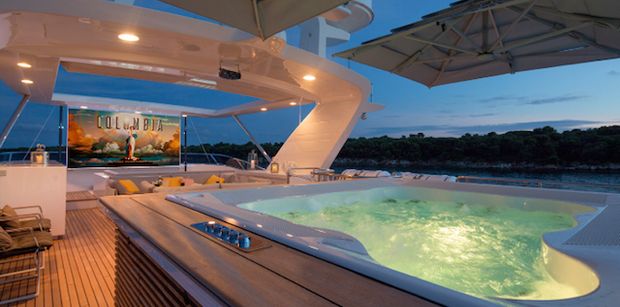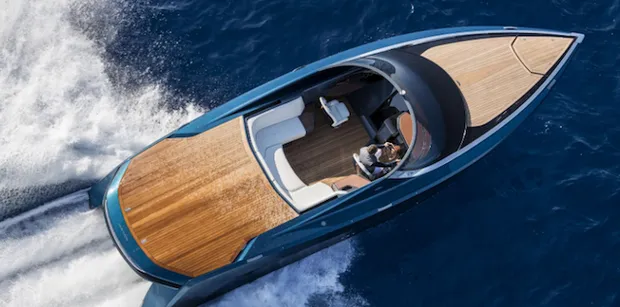 Super yachts are at the epicentre of the digital disruption era, with the highest technology available and trends taking over the industry. A popular favourite currently is al fresco cinemas; long gone are the home cinemas inside, now you can watch a movie on a cinema screen under the stars in the jacuzzi. Enjoy the ultimate front row experience after sunbathing in the Bahamas, or cruising the Caribbean. SY Maltese Falcon tops the lot by projecting a cinema screen onto the mizzen mast! Other current innovations include interactive bars, aquariums and apple watches for the crew allowing the owner to maintain a 24/7 connection.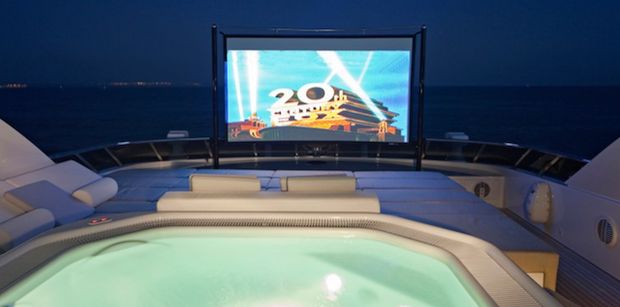 Everyone is talking about Anna Blum, interior designer. After her travels in Asia she discovered a passion for 'all things beautiful'. Using stingray skin is a durable and elegant material for yachts, and with far less ethical issues the crocodile skin. This maritime product perfectly compliments the style and sleek nature of yachts, and Anna is excited for progression of interior design in the next few years.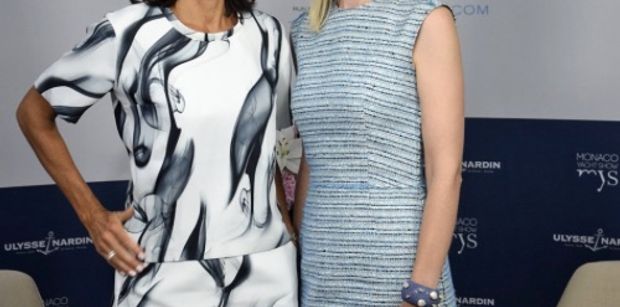 Get in touch with our expert brokers for information on our yachting destinations available. See our Facebook for updates!