We came, we saw and we loved it all. From immersing yourself in Roman history to doing some world-class shopping and taking in panoramic views, we've created a list of 5 things you should do during your Italian yacht charter. Be sure to take note of our insider tips!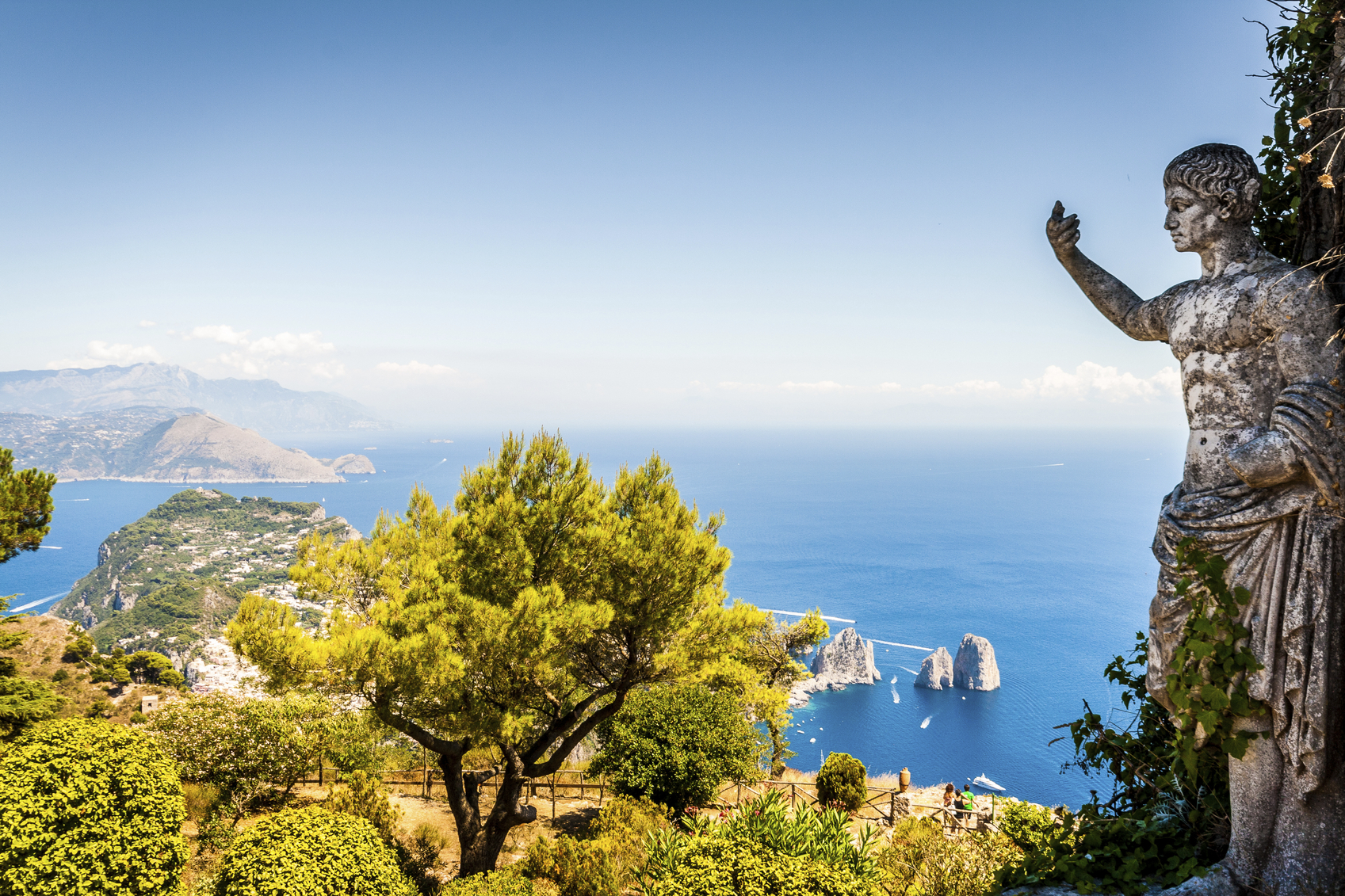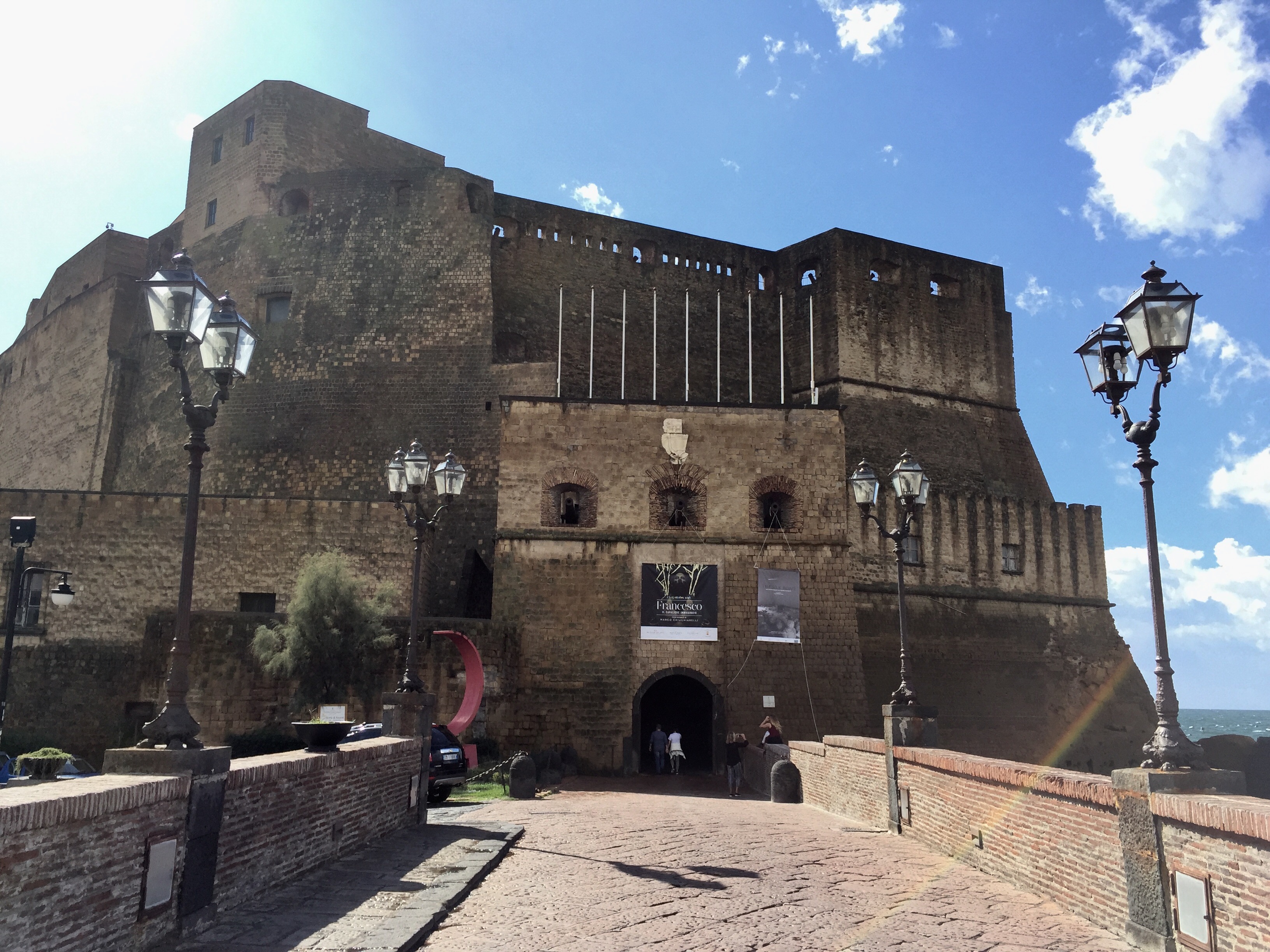 1. Have a stroll around the historic part of town.
Head to SpaccaNapoli, where you can admire the narrow streets of bygone Neapolitan days packed with handicraft stores and some of the the 448 churches that exude history and tradition. After which you should stop for a "caffè" at Gran Caffè La Caffettiera, on the Piazza dei Martiri, which is conveniently located near the designer shops. Expect excellent service and a lovely white terrace complemented by delicious Napolitan pastries as you watch the city bustle by.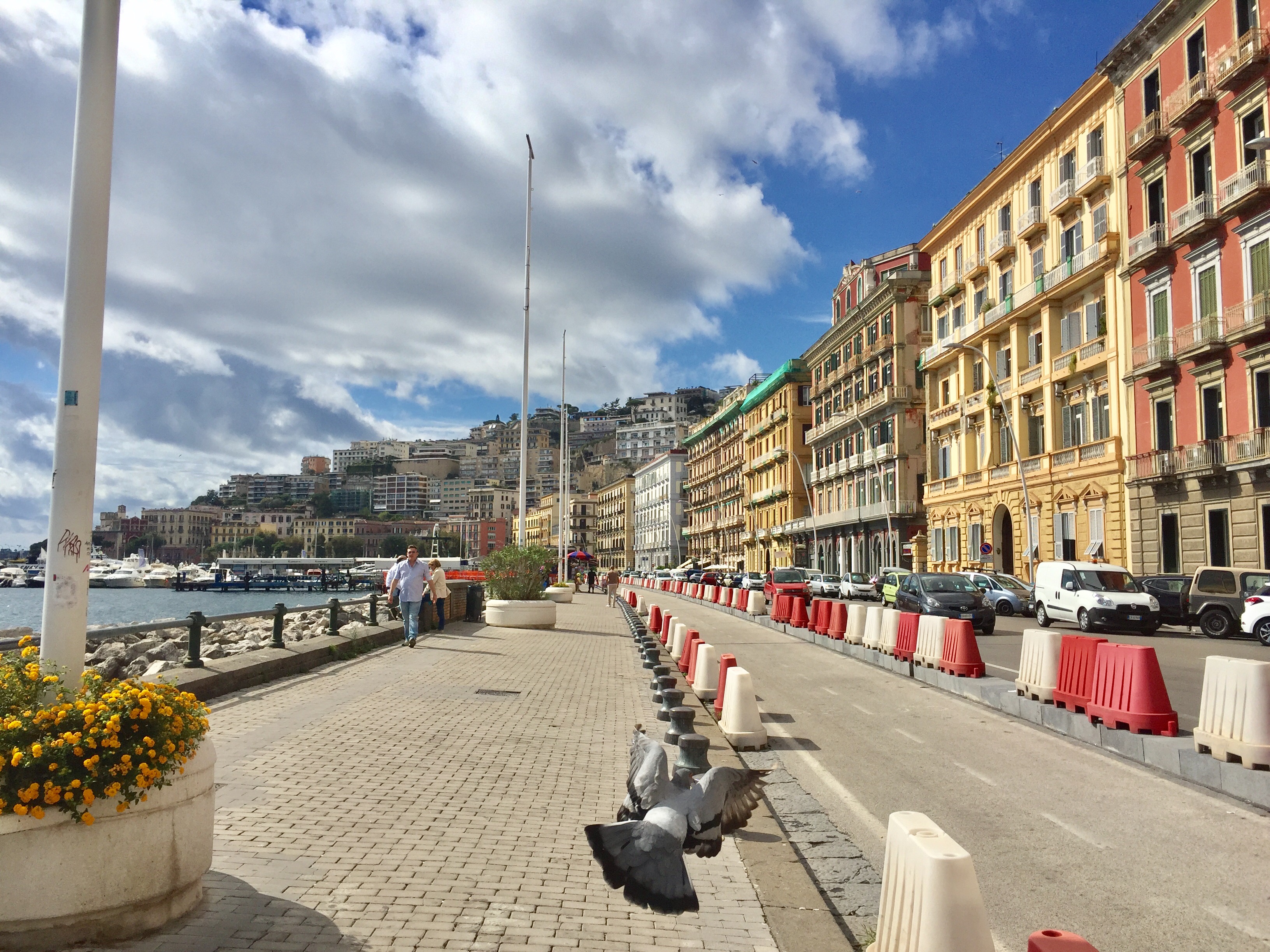 2. Shop around Via Calabritto.
After all, Italy is the centre of world fashion and Naples lives up to this imperishable convention. Spend a few hours around here for high-end prêt-a-porter shopping as well as browsing through the local boutiques where you are bound to find some truly unique items to complete your wardrobe.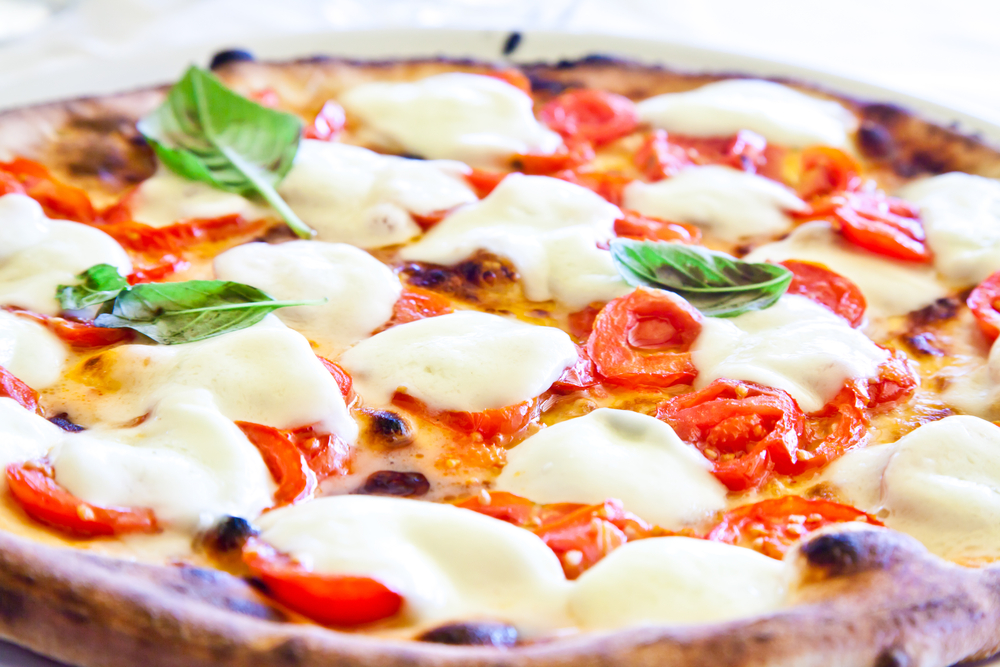 3. Have a pizza at 50 Kalò.
Naples is the pizza capital of the world, and Neapolitans proudly claim the 50 Kalò restaurant is home to the best one in town! Tried and tested by us, we can't help but agree. The dough is prepared over 24 hours using low-protein flours, the produce is fresh, organic and locally sourced making this pizza truly phenomenal. Be sure to indulge yourself on a deep fried pizza and a delicious dessert, especially Rum Baba, the famous Neapolitan cake.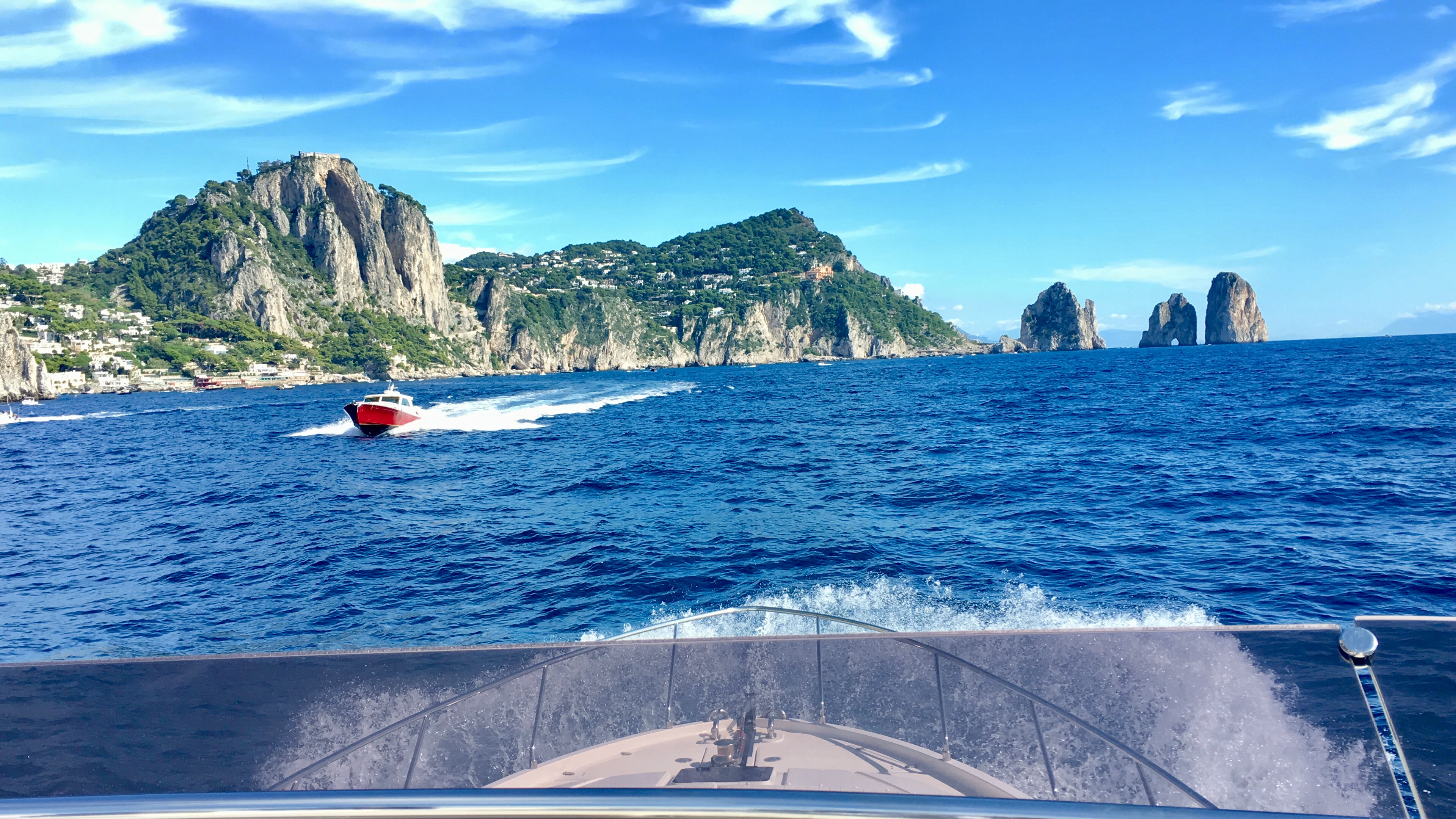 4. Explore the grottos of Capri and The Roman Emperor's Villas.
Hop on your yacht and cruise towards Capri where you can spend the day exploring the renowned grottos – such as the Grotta Azzurra with its sapphire-blue water, as well as the White Grotto, home to a fascinating stalagmite formation resembling the Madonna. If you'd like to spend some time on land, be sure to discover the infinitely beautiful Augustus Gardens, where you can retrace the steps of the Roman Emperors whilst admiring panoramic views.
5. Dine at E' Divino and Dance at Anema E Core. 
Berth your yacht in the Marina Grande for the night and head to the top of Capri where you can explore the island's main trendy little town and its winding streets. Reminiscent of St. Tropez, Capri has been synonymous with elegance and luxury for many centuries. The shops in Capri boast limited edition designer items and trends before they become popular in the rest of the world. Enjoy a truly exceptional dinner at Ristorante E' Divino ( the name is a play on words in Italian meaning "of wine" and "divine"). This conceptual restaurant is decorated in the style of a real Italian villa, so you can dine in the bedroom whilst enjoying some of the finest wine and food! After dinner, why not dance the night away with all your "Heart & Soul" at Taverna Anema E Core, a favourite hotspot amongst the world's elite. With authentic upbeat Italian music, an infectious atmosphere and an intimate setting this will be a true highlight of your trip. Prince Albert, Beyoncé and George Clooney love partying with the famous owner, Guido Lembo, during his main act of the night — and we know you will too!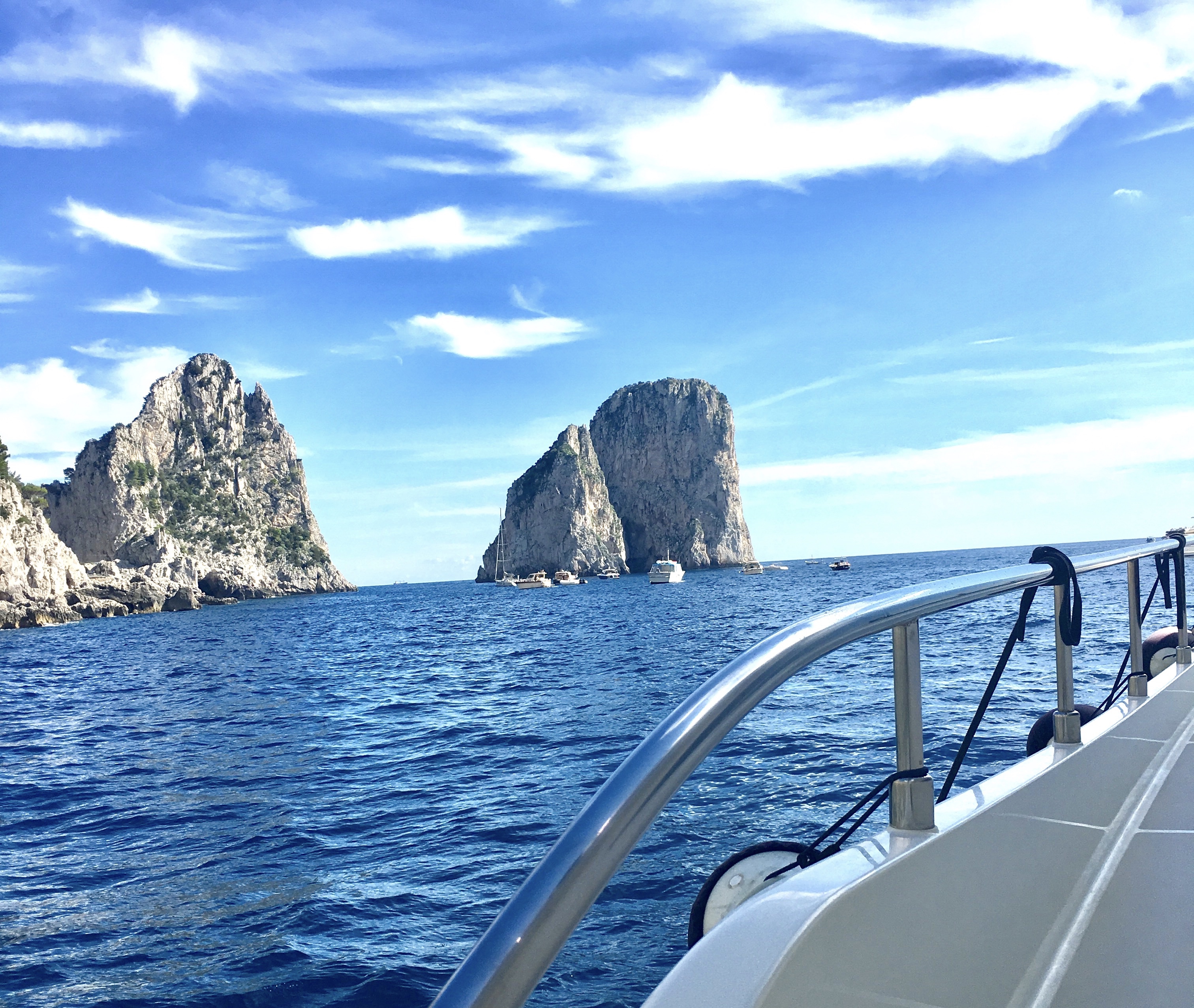 Contact us to charter a yacht around the Italian West Coast – we look forward to finding the ideal yacht and creating a custom itinerary for you and your guests.